Filmmaker Killed by Giraffe at Wildlife Park in South Africa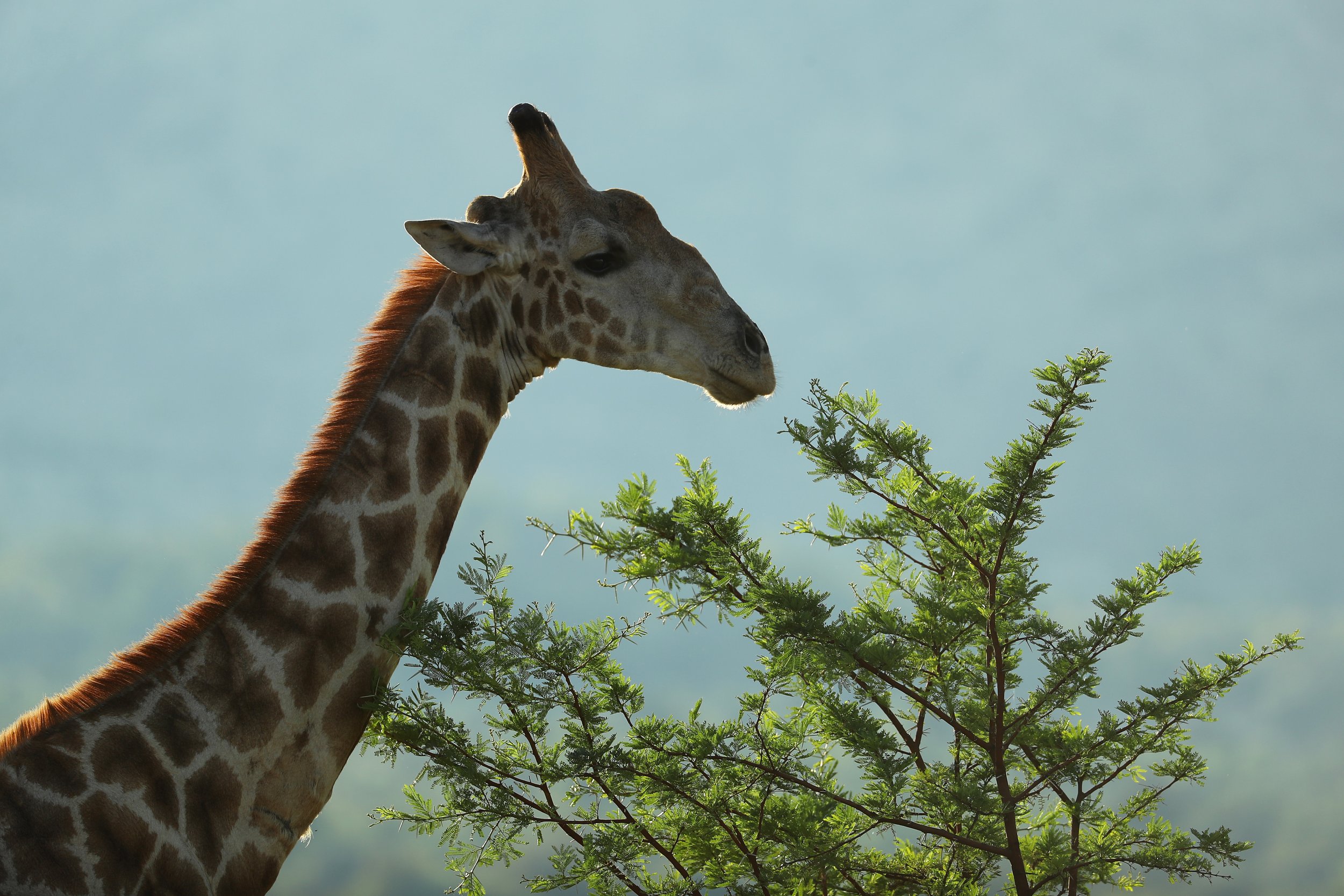 A South African filmmaker was killed by a giraffe at a wildlife park near Pretoria.
Carlos Carvalho was on assignment at the Glen Africa Country Lodge, located approximately 25 miles west of the capital Pretoria, when he was attacked by the giraffe on Wednesday.
Filming agency CallaCrew told the Associated Press Carvalho "had a fatal run-in with a giraffe on set" and the Daily Telegraph reported the 47-year-old was head-butted by a bull giraffe named Gerald, who swung its head at him.
Following the incident Carvalho was flown to Milpark Hospital in Johannesburg but could not be rescued as the injuries sustained proved fatal and he died the night following his arrival.
"When Carlos was standing in front of the giraffe, the animal spread its legs, bent its neck and swung its head at Carlos," Richard Brooker, whose family owns the lodge, was quoted as saying by the Daily Telegraph.
"Gerald will remain at the lodge. He did nothing wrong."
Carvalho, who won a Silver Lion at the Cannes Film Festival in 2013, was completely caught by surprise by the animal's reaction.
"He started chasing the boom swinger who joined our unit," he said. 'The giraffe followed him but we didn't feel threatened because he just seemed to be inquisitive.
"We started shooting close ups of its body and its feet," Drikus Van Der Merwe, a member of the film crew told the Daily Telegraph.
"Then while Carlos was looking through the camera eyepiece Gerald swung his neck and hit him against his head.
"It came out of nowhere and Carlos didn't even see it coming. He wasn't aware of the danger."
The British television series "Wild at Heart" was filmed at Glen Africa Country Lodge, which on its website promises tourists they can "get up close and personal to a number of our resident wildlife."