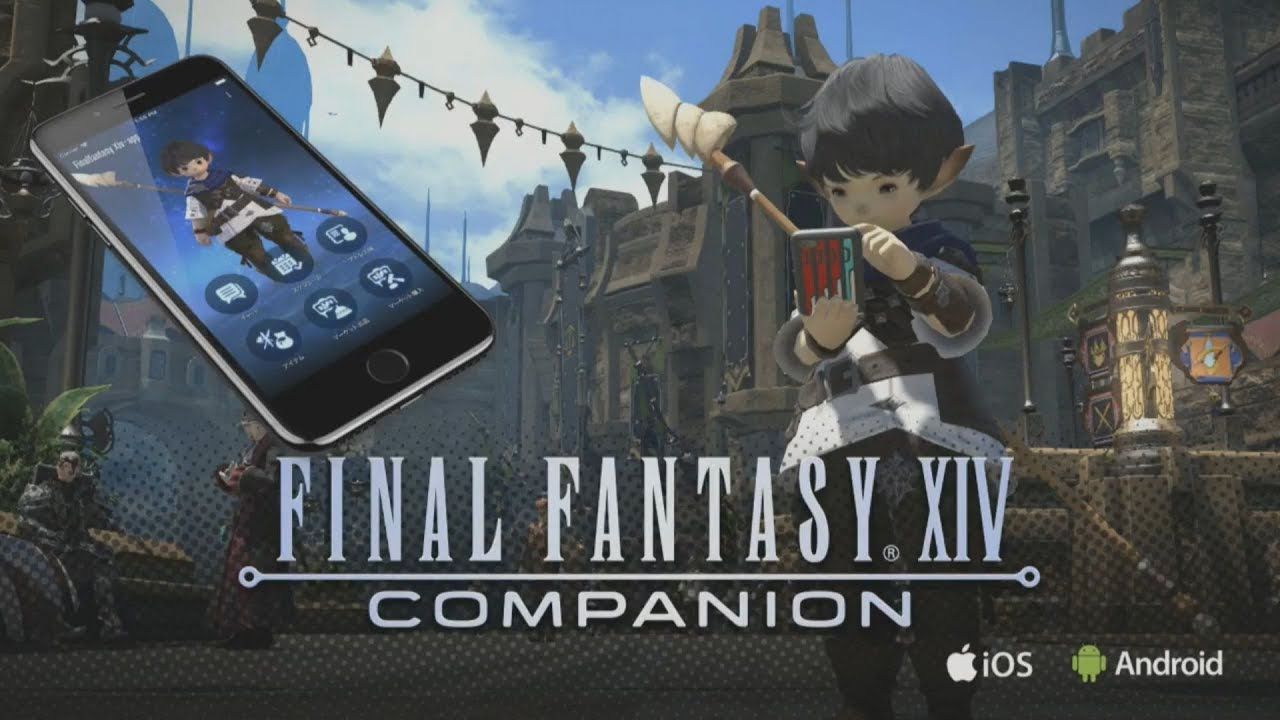 Square Enix's previously-announced companion app for Final Fantasy XIV will have a late July release date. The release date announcement, which comes via the game's official website, shares many details about how the app will function.
FInal Fantasy XIV can use the app for "all sorts of things, kupo!" as well as receive in-game rewards for using it. The free plan will be available to all players, while the premium plan will have more features and cost about $5.
Players enter their Square Enix account information after launching the app and designate one of their characters for it. Players who use the app will be able to register an additional favored destination aetheryte.
Both the free and premium versions of the Final Fantasy XIV companion app can sync their friends list and chat with others via the app. The app will also let players use a scheduler to plan events. The free app lets players access the market board, put items up for sale or purchase them, and sort their inventory. It also features a login bonus of a kupo nut per day and its own in-game currency called "Moogle Coins," both of which are used to enable the app functions.
The premium version of the app doubles saddlebag capacity and allows players to hire an additional retainer, raising the max from nine retainers to 10. Players with the premium plan will receive a bonus kupo nut every day and will be able to hang onto more kupo nuts. The app will be available for both iOS and Android phones and tablets.
Square Enix launched Final Fantasy XIV's patch 4.3, "Under the Moonlight," on May 21. The new patch features a new Beast Tribe quest, new trials and sidequests, a new deep dungeon, housing updates and more. For patch notes, check out our article here or a deep dive from Square Enix here.
Will you be using the Final Fantasy XIV companion app? Are you interested in paying for the app's premium version? Do you still kind of wish the April Fool's gag Final Fantasy XIV GO was a thing? Feel free to let us know in the comments section below.