Naoki Yoshida Talks 'Final Fantasy XIV' Shadowbringers Expansion, YorHA: Dark Apocalypse and More at Fan Fest 2019
At the end of the first day of Final Fantasy XIV Fan Fest 2019 in Paris, Director and Producer Naoki Yoshida answered a broad range of questions from members of the press, touching on what fans can expect from the upcoming Shadowbringers expansion, the YorHA: Dark Apocalypse collaboration with the creators of NieR: Automata, and XIV's place within the broader Final Fantasy canon.
The following has been lightly edited for clarity and brevity.
On incorporating more QTE sequences during battles in FFXIV:
"That's a very deep question! At this point, we can neither confirm nor deny whether we plan to do more of this. We certainly had a reasoning behind doing it before. Of course, during the events, and in between battles, we have to consider what kind of gameplay experience our players are enjoying. So if we have no need to implement it, it might just break up the battle.
"In the future, when we're thinking about the situation, we would ask: Does the battle call for something interesting or special that will change the usual pattern? If there is no need, then we wouldn't utilize it."
Will Nobuo Uematsu compose a new song for Stormbringers?
"I'm afraid we're not able to give a reason at this point. You may or may not be aware of his physical condition. [In September 2018, Uematsu told fans via his blog that he would take the remainder of the year off work to recover from an unspecified illness.]
"Mr. Uematsu did make an announcement about how his condition is getting better, but I don't think he will go back to work full force during his recovery. Square Enix also has a major project in FFVII Remake to consider. Those are the things we have to weigh in on this point."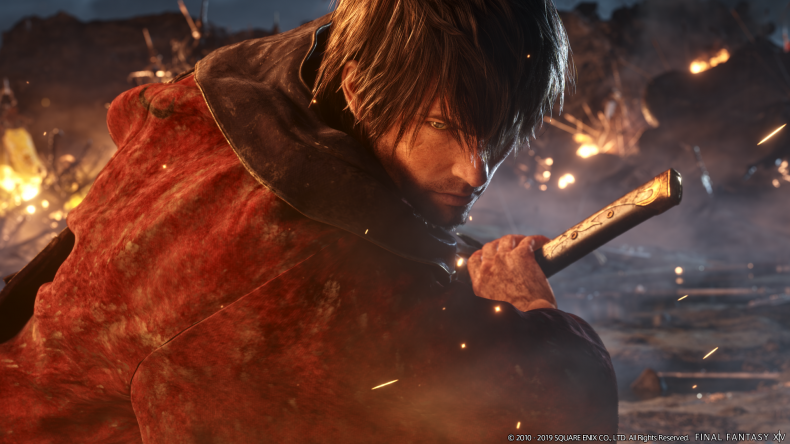 On how FFXIV has evolved over the years, and what Yoshida sees as his biggest achievement with the game:
"These are tough questions to answer. For our company, Square Enix, people around the world wait for our latest games. I feel that it's very important to face that kind of expectation, and make sure that we are responding to it, and give it our best. I believe that very strongly. Square Enix has shifted to put more focus on that aspect as a company, and for FFXIV as well.
"With an MMORPG, there is no end, per se. There isn't really anything I feel I have achieved. If I were to give an example, it would be when we released A Realm Reborn. Until that point, our trust with our fans was broken, and we were able to repair that with the relaunch. If we got complacent with that achievement, we wouldn't have the energy to move forward."
The NieR: Automata raid: how did it happen?
"First and foremost, one of the catalysts of this idea was, all around the world, players were requesting costumes from NieR: Automata. As mentioned earlier, we do not have an end, so to speak. At the same time, we do want to have change happen. If we were to continue with the same designers, we might have a very similar pattern in the way we deliver our content. What I thought about was to bring in creators that have a different sort of mindset than I do, and then we can deliver content you've never seen before in Final Fantasy XIV. That's why we decided to work with these special guest creators.
"With this collaboration, it started around the time of NieR:Automata being released. Mr. Saito had approached me. Considering how we make plans for XIV way in advance, I didn't want something that was half-boiled. I wanted to make sure we had robust content, and Mr. Yoko Taro involved as well, so we could bring surprise to our players. We were talking about it over some drinks: that's how the conversation got started. Any sort of surprising collaboration, there's always some sort of drinks or alcohol in the discussion!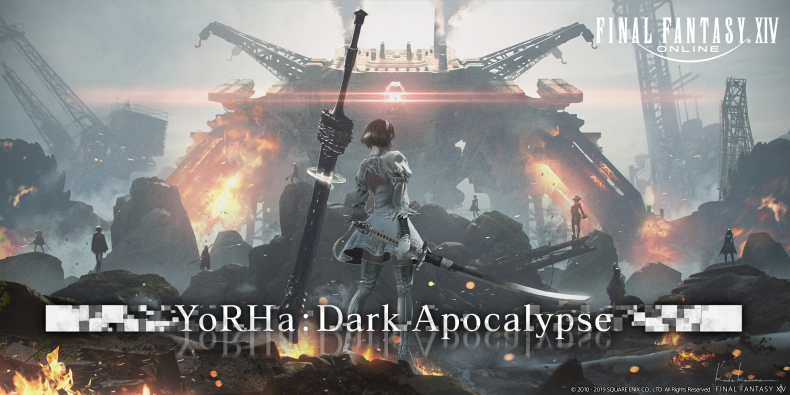 Yoshida's wishlist for future collaborations:
"I'm afraid we don't have anything in mind, or I can't say for certain. We haven't even started on YorHA: Dark Apocalpyse yet! How many years in the future are we looking at here? We don't want to start a pattern we're repeating. That's no fun. We want to do things people may not imagine Final Fantasy XIV doing. We would encourage people to let their imaginations run and speculate on those things."
Will there ever be turn-based combat in FFXIV?
"I haven't thought about it at all. I wonder how we would go about making it?"
On how XIV draws inspiration from past Final Fantasy games:
"I don't feel like references or paying homage to past titles is important. I'm a very big fan of Final Fantasy. I'm a very old-time fan. Looking at Final Fantasy VII and beyond, there's a different world setting, characters--everything's very different in each game. There are good things about that, but at the same time there are bad elements about that as well.
"With Final Fantasy XIV, especially with A Realm Reborn, we didn't have enough fanservice to people who enjoy the Final Fantasy series. I wanted to make it a sort of theme park of Final Fantasy, so longtime fans like me and new fans can all enjoy together."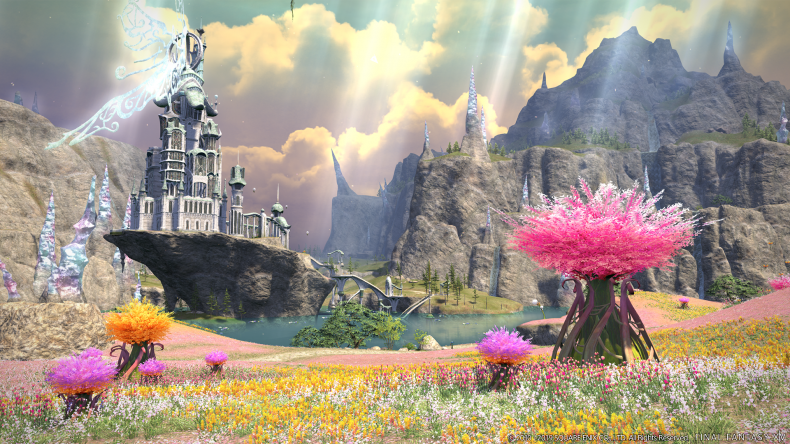 Will the timed-challenge format seen in the Weekly Carnival be incorporated into any trials, dungeons, or raids for added replayability?
"We may not have something that's completely the same as a weekly rewards system. But there is a similar idea. We will call it 'an idea' at this point."
Will the collaboration raid see the story of NieR: Automata continue in XIV?
"At least, for this alliance raid, we are going to having YorHA: Dark Apocalypse happening within the realm of Final Fantasy XIV. In terms of how these worlds cross over, that's something we'd love for players to find out for themselves. Anything beyond that, it depends on how Yoko Taro writes. I'm hoping to make an opportunity for the three of us to sit down and discuss what this is going to entail."
On revisiting the story and world of FFXII with Return to Ivalice and the new Viera race:
"I had conversations with Yasumi Matsuno to work with him as a guest creator. The story was conceived by Mr. Matsuno. It was more Matsuno's choice than mine."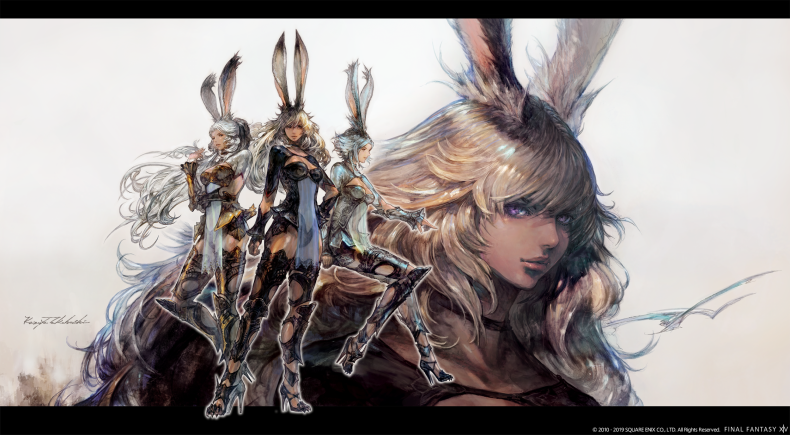 More on bringing the Viera race to the game, and the difficulties posed by integrating their distinct design into the FFXIV engine:
"A lot of players had asked us, worldwide, to bring the Viera to the game. But there were compromises to make with their design, especially their high heels. We definitely made a lot of trial and error. We took the time to experiment with how we depicted that raised heel, and how it would fit within FFXIV, without having to change our rendering techniques to depict that.
"If I go into the details on how we experimented, it would fill a whole developers panel! But we are in a good state to have the Viera appear in the game, that's why we decided to announce it. The Viera race will feel like the Fran [a playable character in FFXII] you're familiar with. I hope that when the Viera show up in the game, players feel that we've done a good job representing them. Once we are able to have you experiment with the character creation, we hope you can find that as well."
Will players be able to make male Viera characters?
Yoshida laughed and decline to offer an answer to this question, saying only, "we do still have Tokyo Fan Fest."
Previously, the FFXIV main story has focused on the Warrior of Light. Why does the Warrior of Light become the Warrior of Darkness?
"That is actually the biggest spoiler for Shadowbringers, so we would like the fans to experience that for themselves. It will revealed in patch 4.56, in the main scenario quest. We would love for you to find it for yourself at the end of the current series of patches. [Laughs] It's a bit like asking, 'who is Jon Snow going to fight in Game of Thrones next season?'"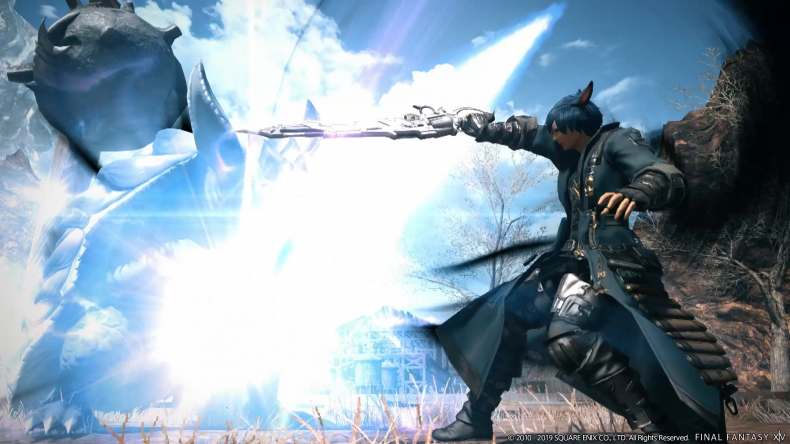 Why name the new Job Class "Gunbreaker"?:
"We would need Koji [Fox, co-lead world and lore developer for FFXIV] to answer that question! Honestly, I would choose the name based on how it sounds… [Laughs]
"They would utilize the gunblade to be the first in the battle, to sort of break through the situation. That's what we were thinking about, and why we decided on that name. But the way these characters are going to function within the actual game will depend on how players use them."
Yoshida's take on a future Final Fantasy MMORPG, post-XIV:
"Would there be another Final Fantasy MMORPG so soon after us? I think it's very unlikely considering how active XIV still is. So this is just my personal view: I do have a desire to see a Final Fantasy title that doesn't have very many machines or mecha involved, just pure fantasy."
On more Deep Dungeons:
"We definitely do have plans for Deep Dungeon and exploration content. We continuously think of our next ideas and plans."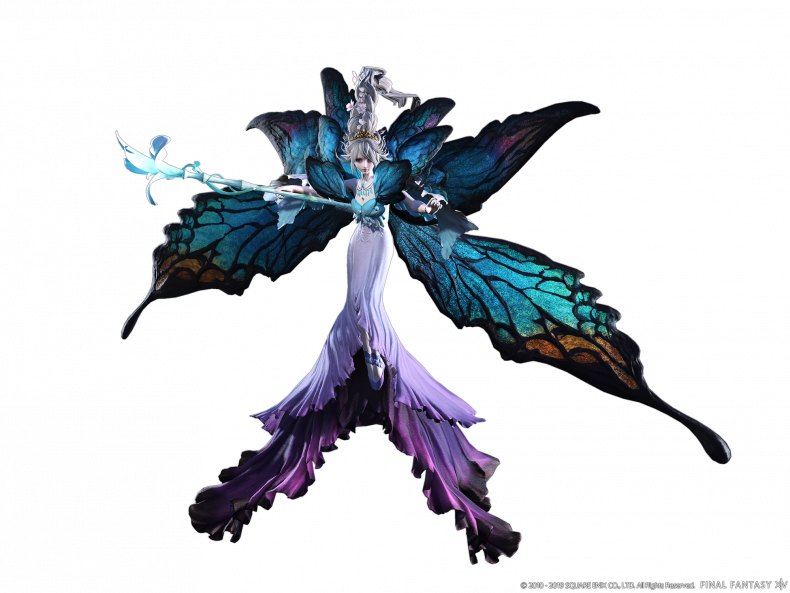 Yoshida concluded the roundtable by sharing his gratitude for the fans and members of the press, who have supported Final Fantasy XIV after its rocky start in 2010. Since the game relaunched with A Realm Reborn in 2013, it has inspired three massive story and content expansions and gained a massive worldwide following that continues to grow.
"Having so many players and media come to join us is something that is very wonderful, and I'm happy we were able to do this again. We're going to continue to work hard to bring the best kind of experience, both through future Fan Fest events, and in our game itself."
Will you be checking out the Shadowbringers expansion this summer? What's your take on Yoshida's approach to the ongoing development of the game? Let us know in the comments!