Final Fantasy XVI was one of the highlight reveals of Sony's PS5 Games Showcase Wednesday afternoon, and it was announced that the highly anticipated RPG will indeed be a PS5 exclusive in some capacity. However, thanks to new information from trusted industry insiders, fans on other platforms can rest easy knowing it's likely we'll see a PC or Xbox version of the game at some point.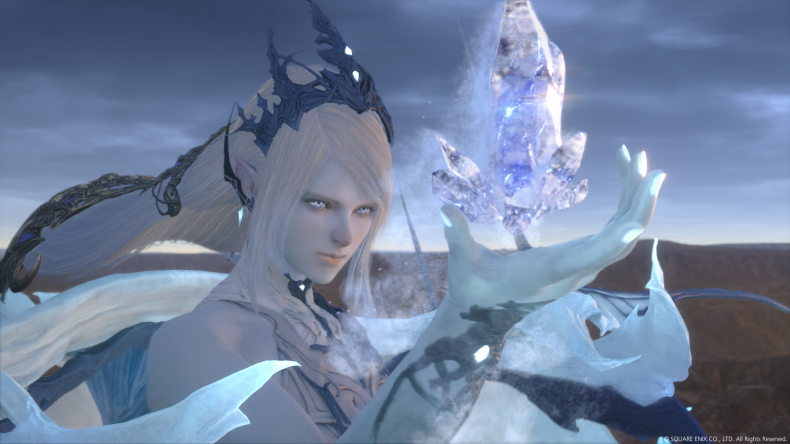 The details arrive courtesy of Piers Harding-Rolls, a self-proclaimed games industry analyst who's earned a reputation for leaking correct details in the past. A string of tweets published by Harding-Rolls in Thursday's early-morning hours shines a more detailed light on precisely how the platform-exclusive deal might work.
In tweets he says "Final Fantasy XVI is a full exclusive for six months (after which it can come to non-console platforms) and a console exclusive for 12 months (after which it can also come to other consoles)." In other words, if a PC version of Final Fantasy XVI is intended for release, it could arrive as early as six months after the PS5 version. As for a potential Xbox build, however, that would be delayed for a full year at least. As Harding-Rolls further points out, though, it should be stated that PC or Xbox versions of the game aren't necessarily guaranteed even though the contractual options allegedly exist to make it happen. "When [a PC version] arrives after the six months contractual period is up is obviously down to SE," the insider adds.
As for Square Enix, the publisher is officially light-lipped on platform releases beyond PlayStation 5. When asked about the above details, a Square Enix representative told Eurogamer "We have no further information on if Final Fantasy XVI will be released on platforms other than the PS5."
Given how console exclusivity deals have worked in the past, these six and 12-month time windows certainly sound reasonable to us, as this is the standard many partnered third-party titles adhere to. And the prospect of Final Fantasy XVI eventually coming to Xbox or PC seems very likely to say the least. In the latter's case, the Final Fantasy XVI reveal trailer began with a message that reads "the following is captured on a PC emulating the PS5 experience." If the game is already running on Windows in some form, why not release it on that platform when you can? As for Xbox, Square has shown substantial love to Microsoft over the past few months. Last November the publisher added 10 Final Fantasy games to the Game Pass catalog including Final Fantasy VII, Final Fantasy X and Final Fantasy XV. The next installment probably wouldn't sell very well on Xbox in Japan, but there's certainly an appetite to have it there in the U.S. and Europe.
Given that Final Fantasy XVI has only been revealed for a few hours, the topic of exclusivity is just one of many questions fans have about the upcoming game. Developers have confirmed that more info will be shared in 2021 but cautioned "it may still be some time before we can get [a final product] into your hands." A proper release date or release window has not been announced.
Final Fantasy XVI is in development for PS5.
What are your thoughts on Final Fantasy XVI being a PS5 console exclusive? Would you play the game on PC or Xbox? Tell us in the comments section!