FFXIV Patch 6.2 Buried Memory Release Date and Live Letter 72 Details
Final Fantasty XIV (FFXIV) Patch 6.2 finally has a release date, as revealed during the FFXIV Live Letter 72. In addition to a grandiose trailer that showcases what to expect from the patch, named Buried Memory, players got a sneak peek at what's to come even further down the line with Patch 6.25.
In the trailer, which picks up from the end of the content released through FFXIV Patch 6.1, the Warrior of Light (your character) is heading to the Void. We meet a Reaper who lives in the Void, likely an important character as we'll soon find out in the new content. There's also a villain from FFIV who shows up: Scarmiglione, previously known as the Elemental Archfiend during his last Final Fantasy appearance.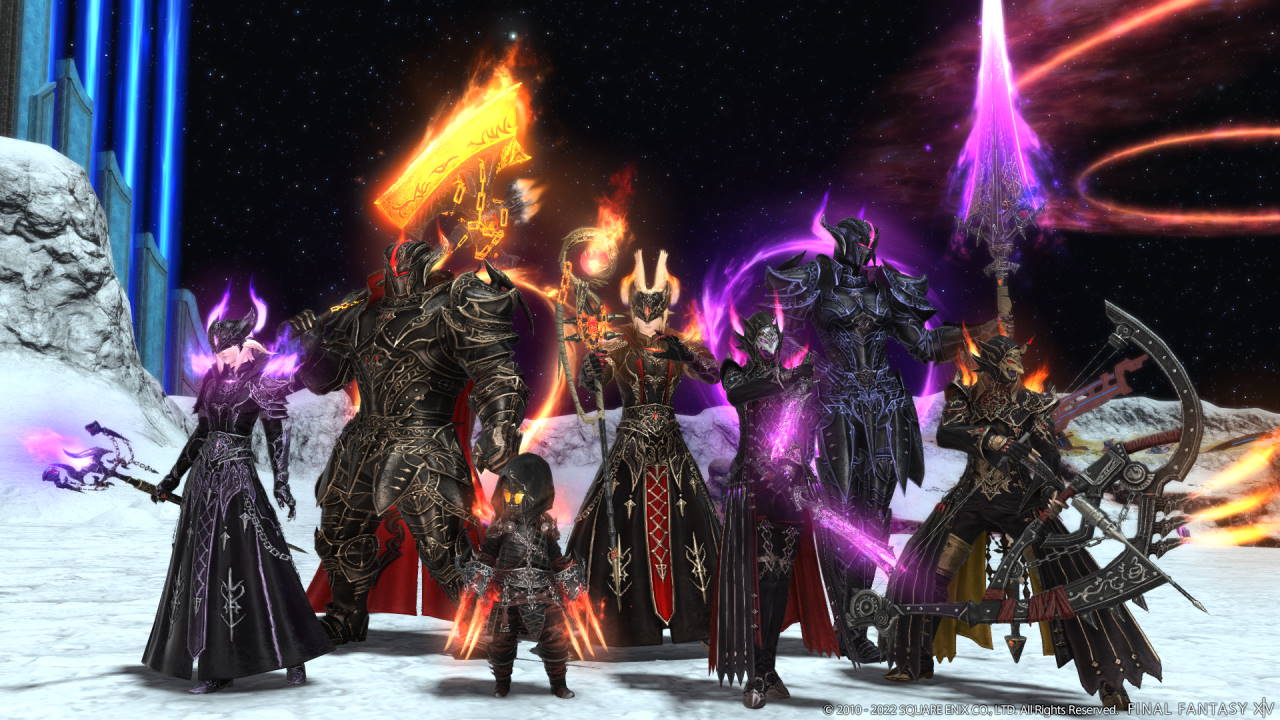 But the new content doesn't stop there. The trailer also showcased Island Sanctuary, a life sim-styled area of FFXIV meant for solo content. Similar to games like Harvest Moon or Stardew Valley, players can build up their land and their own personal farm across a deserted island: their own Island Sanctuary getaway. It looks like a massive area, where the duty roulette queue will still function, so you can head off to the Sanctuary to gather materials, build facilities, care for creatures, and do much more without any experience necessary.
There's a whole wealth of content waiting with FFXIV Patch 6.2, including new main scenario quests, side story quests, a new dungeon, trial, 8-player raid, and much more. Here are all the details you need to know about what's next in Final Fantasy XIV Patch 6.2: Buried Memory.
FFXIV Patch 6.2: Buried Memory Update Details
The following content will be added to Final Fantasy XIV with the advent of Patch 6.2:
New main scenario quests
New side story quests (More of Tataru's Grand Endeavor)
New Dungeon (Fell Court of Troia)
New Trial (with Normal and Extreme difficulties)
New 8-player Raid (Pandæmonium: Abyssos, which will be available in Normal and Savage difficulties)
New Unreal Trial (Sephirot in Containment Bay S1T7)
PvP Updates (PvP Series 2 and Crystalline Conflict Season 3, Hidden Gorge, multiple adjustments to overall system)
Main Scenario Improvements (Expanded Duty Support feature, Steps of Faith Trial rework, Thornmarch Trial revamp)
Miscellaneous Updates (Adventurer plates and portraits, glamour dresser capacity, etc.)
FFXIV Patch 6.25: Buried Memory Update Preview
During the FFXIV Patch 6.2 presentation, new details were on offer about another upcoming set of content in Patch 6.25, which is set to arrive "at a later date."
New Side Story Quests (Continuation of Somehow Further Hildibrand Adventures)
New Weapon Enhancement Quests (Obtain and enhance Manderville Weapons)
New Tribal Quests (Omicron)
New "Variant Dungeons" Battle Content
New "Another Path: Criterion Dungeons" Battle Content
FFXIV Patch 6.2: Buried Memory Release Date
When can you expect to get your hands on all of this new content coming to the world of Eorzea? It's not much longer. The FFXIV Patch 6.2 release date is August 23, 2022.
There is no release date just yet for the Patch 6.25 content, but that will be revealed soon if the Letter from the Producer LIVE Broadcast Showcase was any indication. In the meantime, this veritable glut of new content should hold you over.