'Final Fantasy VII Remake' Voice Actors: English & Japanese Cast List
Final Fantasy VII Remake is more than just a cosmetic upgrade to the 1997 PlayStation original. It's a whole new game with a radically revamped combat system and a significantly expanded story—so expanded that Remake only covers the Midgar portion of the original narrative. This different narrative approach arrives along side a new cast of voice actors who have the opportunity to add depth and complexity to their characters.
Replacing veteran Final Fantasy VII character voices like Steve Burton (Cloud) and George Newbern (Sephiroth) with new talent has proven to be a controversial decision, with petitions calling for the inclusion of previous character voice actors garnering more than 1,900 signatures. But once Final Fantasy VII Remake comes out for PlayStation 4 on April 10, people will have the chance to judge the new voice acting cast for themselves.
Final Fantasy VII Remake English and Japanese Voice Actors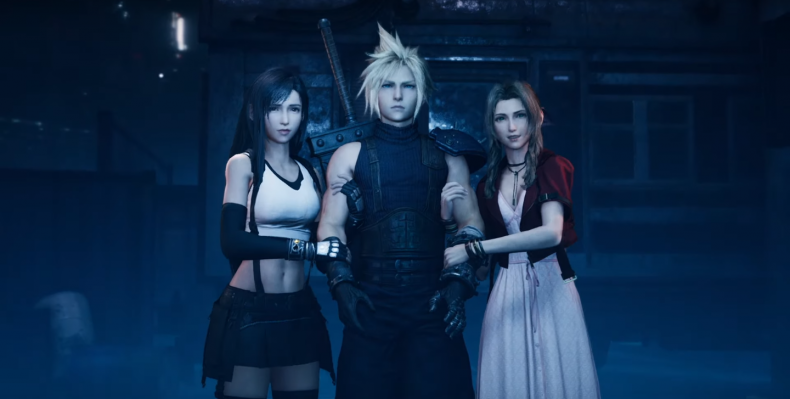 While not every voice appearing in Remake has been announced, we know who will voice many of its main characters. Most, but not all, of the voice cast credits for Final Fantasy VII Remake can be found on Behind the Voice Actors or IMDb. Without further ado, here are your new character voice actors—including both the Japanese and English cast—for Final Fantasy VII Remake.
Main Characters
Cloud Strife
English: Cody Christian (Assassination Nation, Teen Wolf)
Japanese: Sakurai Takahiro (Psycho-Pass)
The main player-controlled character in Final Fantasy VII Remake, Cloud, is a former elite soldier turned mercenary who joins up with AVALANCHE eco-terrorists.
Tifa Lockhart
English: Britt Baron (GLOW)
Japanese: Ito Ayumi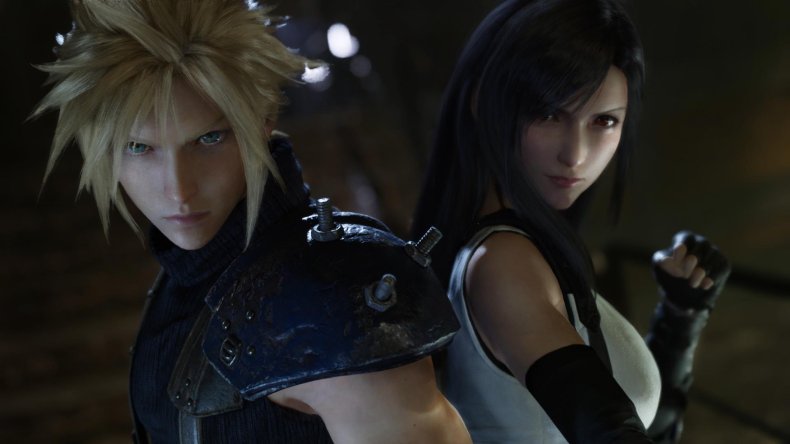 A fellow AVALANCHE member, Tifa wants to take down the Shinra Electric Power Company for destroying her hometown.
Aerith Gainsborough
English: Briana White
Japanese: Sakamoto Maaya (Evangelion, Sword Art Online)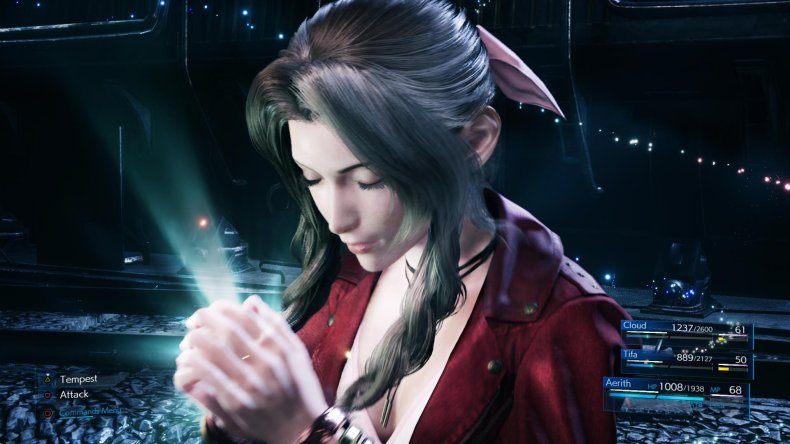 A Midgar flower salespeson, Aerith is secretly a powerful magic-user hunted by Shinra.
Barret Wallace
English: John Eric Bentley (Days of Our Lives, Naruto: Shippuden)
Japanese: Kobayashi Masahiro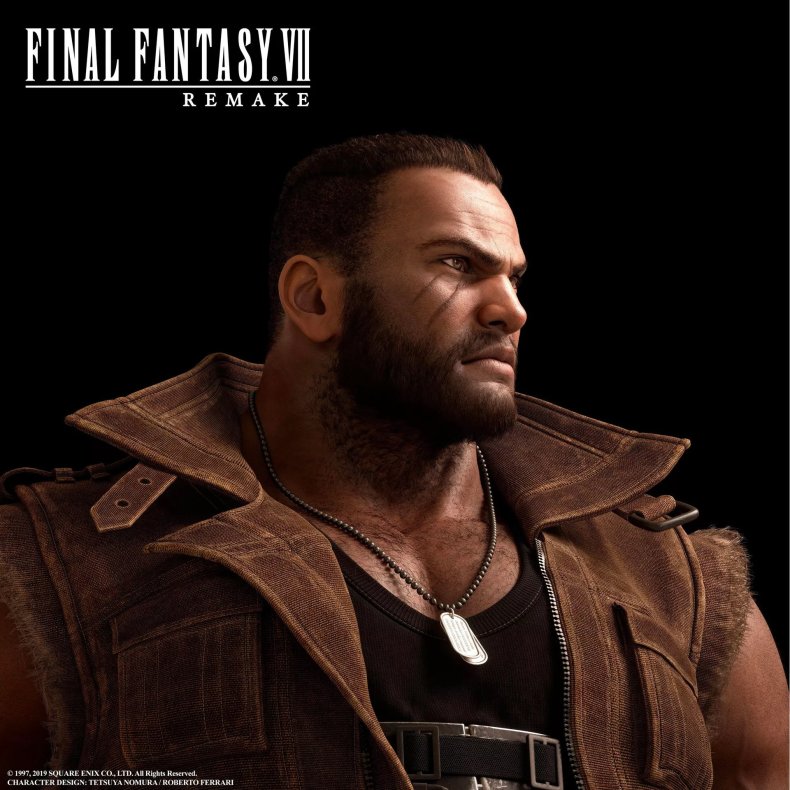 Barret is the leader of AVALANCHE, and he has a gun for an arm.
Sephiroth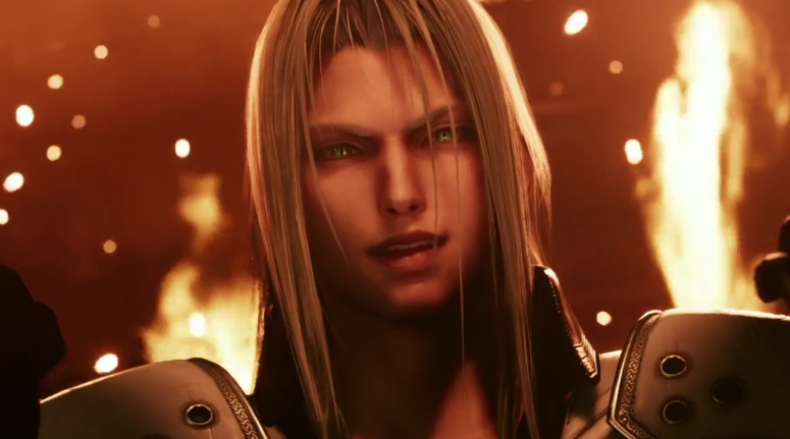 English: Tyler Hoechlin (Arrow, The Flash)
Japanese: Morikawa Toshiyuki (Resident Evil 2, Sword Art Online)
Sephiroth is the primary antagonist of Final Fantasy VII Remake and Cloud's archenemy, though they once fought together as members of SOLDIER.
Other AVALANCHE Members
Jessie
English: Erica Lindbeck (Mortal Kombat 11, Ni No Kuni)
Japanese: Moriya Satomi.
Biggs
English: Gideon Emery (Scream: The TV Series, Fallout 76)
Japanese: Sakaguchi Shuhei (Naruto: Shippuden, Overwatch)
Wedge
English: Matt L. Jones (Badger, Breaking Bad)
Japanese: Asai Takayuki
Yes, Biggs and Wedge are named for Star Wars' Biggs Darklighter and Wedge Antilles. Variations on the duo are a staple of the Final Fantasy series going back to Final Fantasy VII (they appear, unnamed, in Final Fantasy IV as well). In FFVII and Remake, they are friends with Jessie and fellow members of AVALANCHE.
Shinra Company
A megacorporation specializing in everything from high-tech soldiers to genetic engineering, Shinra is a vast and evil force in the world of Final Fantasy VII Remake.
Heidegger
Japanese: Cho Katsumi (Naruto: Shippuden)
President Shinra
Japanese: Wakayama Genzo (Kingdom Hearts III, Gamera vs. Barugon)
Turks
These are members of the Investigation Sector of the Shinra Electric Power Company—essentially enforcers hunting AVALANCHE on behalf of the company.
Reno
Japanese: Fujiwara Keiji (Prison School, Fullmetal Alchemist)
Rude
Japanese: Kusunoki Taiten (Dragonball Z: Kakarot)
New Characters
Roche
Japanese: Miyake Kenta (My Hero Academia)
Roche is a new character in Remake. Like Cloud, he's a former SOLDIER, but his motives aren't yet clear. We do know, however, that he really likes riding motorcycles.