'Final Fantasy VII Remake' Producer Doesn't Know How Many Episodes Will Be Released
The release date for the first episode of Final Fantasy VII Remake was announced just before E3, but the team at Square Enix still isn't sure just how many installments it will take to complete the remake, Kotaku editor Jason Schreier discovered in conversation with Square Enix producer Yoshinori Kitase on Tuesday.
Kitase, who directed Final Fantasy VII on PlayStation and is a producer of the remake, was unable to answer how many games the episodic FFVII Remake will be when complete, "because we don't know ourselves."
Kitase wasn't just obfuscating either—it seems Square Enix's sprawling plans for Final Fantasy VII are still in flux. "They were very clear," Schreier tweeted. "Kitase said they're in the process of planning out the scope for game 2 right now."
Kitase described the release of Final Fantasy VII Remake Episode 1 during a closed door demo at E3, with IGN confirming the physical edition of the game would sprawl over two Blu-ray discs and was comparable in length to other full Final Fantasy game. The first of the episodic releases is set primarily in the dystopian city of Midgar, which represents only the first few hours in the PlayStation original. By significantly expanding on the original's plot, it's possible the episodic releases could continue for years before Final Fantasy VII Remake is truly complete.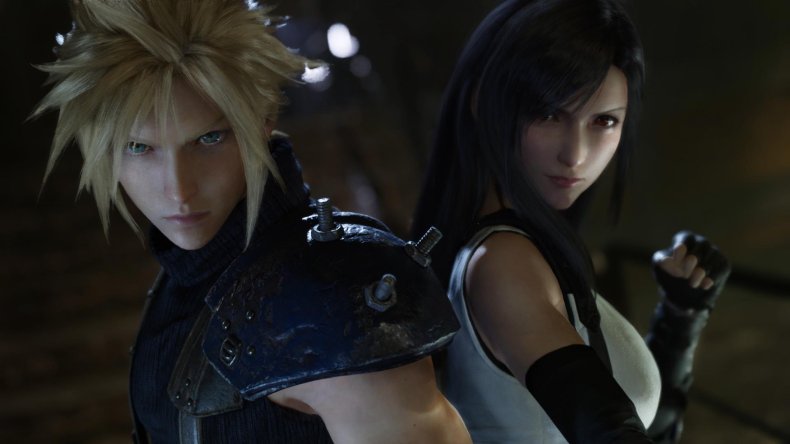 "The first game in this project expands on the story of Migar and is such an elaborate retelling that it's become a solid standalone game in its own right," Kitase said during Square Enix's press conference on Monday night.
The expanded plot and length are far from the only changes coming to FF7 Remake. The E3 demo showcased the game's new combat system, which ditches the original's turn-based fighting for a hybrid of real-time attacks and a tactical mode, where players can slow down time and command allies. Players will also be able to hop from Cloud to other characters.
"Remaking Final Fantasy VII has allowed us to dive much different into the characters and the world than ever before," Kitase said Monday. "We will not disappoint your expectations."
Final Fantasy VII Remake was first announced at E3 in 2015, though it's possible the second episode won't suffer from as long a development cycle now that the game mechanics are working. The first episode of Final Fantasy VII Remake will be released on March 3, 2020.