'Final Fantasy VII Remake' Job Posting Offers Hints About What To Expect
Over the weekend, Square Enix Japan posted a job listing on a recruitment site called My Navi, seeking a level designer and other "core members" to work on Final Fantasy VII Remake. While the listing doesn't offer any firm information about the FF7R release date, it does suggest fans ought to expect more changes to the classic RPG than a straightforward graphical overhaul.
Final Fantasy fans were over the moon when Square Enix officially announced the remake of the 1997 classic back in 2015, but the company has provided little in the way of concrete information about the game since, other than some brief trailers and a couple pieces of key art.
While the job advertisement specifically says "a release date cannot be announced," it does suggest the project is ticking along. A note from Producer Yoshinori Kitase tells prospective hires, "While it is a satisfactory level in terms of reproducing the original with high quality graphics, we have reached the conclusion that we should aim for another level of quality that can meet the expectations of fans."
This suggests Square Enix is thinking bigger than a scene-for-scene remake of the game. It's not clear yet whether this will include new or expanded locations, dungeons or cutscenes. One possibility would be to incorporate elements of the extended FFVII "universe" into Remake, perhaps including more of Zack Fair's backstory, or clarifying some of the game's fuzzier story elements, like the relationship between the Sephiroth clones and Jenova.
The posting also specifically encourages developers those who aren't familiar with the original game to apply. (This is an automatic translation by Google and some of the phrasing is a little odd.) "Even though I know the characters such as Cloud and Sephiroth, I never played FFVII itself. Twenty years since the release, there are many game creators of such generation now at our company. There is no need to be a fan of FFVII for entry," writes the author of the listing.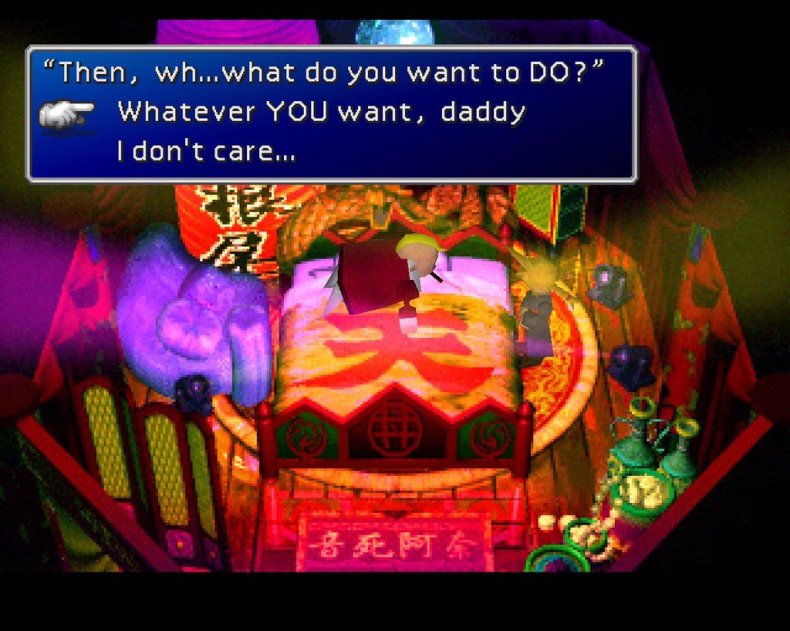 While there's nothing wrong with approaching a classic game from a fresh perspective, we hope this can be done in a way that allows FF7R to retain some of the quirks that made the original so memorable, especially the loopy humor of moments like the Wall Market cross-dressing scene. We don't want it to be all deadly serious hair physics and eight-minute summons. But we have no problem with completely ditching that snowboard mini-game.
Are you looking forward to playing Final Fantasy VII Remake at some point in the next decade? What are your favorite moments from the classic game you hope the team keeps in the updated version? Let us know in the comments.