Two Key Questions About 'Final Fantasy VII Remake' Ahead of Square Enix's E3 Press Conference
Final Fantasy VII Remake will be released on March 3, 2020 for the PlayStation 4, developer Square Enix revealed at the Final Fantasy VII: A Symphonic Reunion orchestral concert in Los Angeles on Sunday. The release date announcement came at the end of a new trailer, which showed gameplay and cinematics from early in the story. Director Tetsuya Nomura said further announcements related to the Final Fantasy VII remake will follow at Square Enix's E3 press conference, scheduled for Monday, June 10 at 9 p.m. PDT.
While Square's big reveal during their 2019 E3 press conference is likely to be Marvel's Avengers, we still have a number of burning questions we hope will be answered about Final Fantasy VII Remake.
In Final Fantasy VII Remake, you'll take on the shadowy Shinra Electric Power Company, teaming with Avalanche eco-terrorists. Playing as former Shinra soldier, Cloud Strife, you'll fight through the sprawling city of Midgar and beyond. Classic characters and deadly enemies return from the PlayStation original, including the iconic silver-haired cypher Sephiroth, who appears in a piece of art released with the new trailer: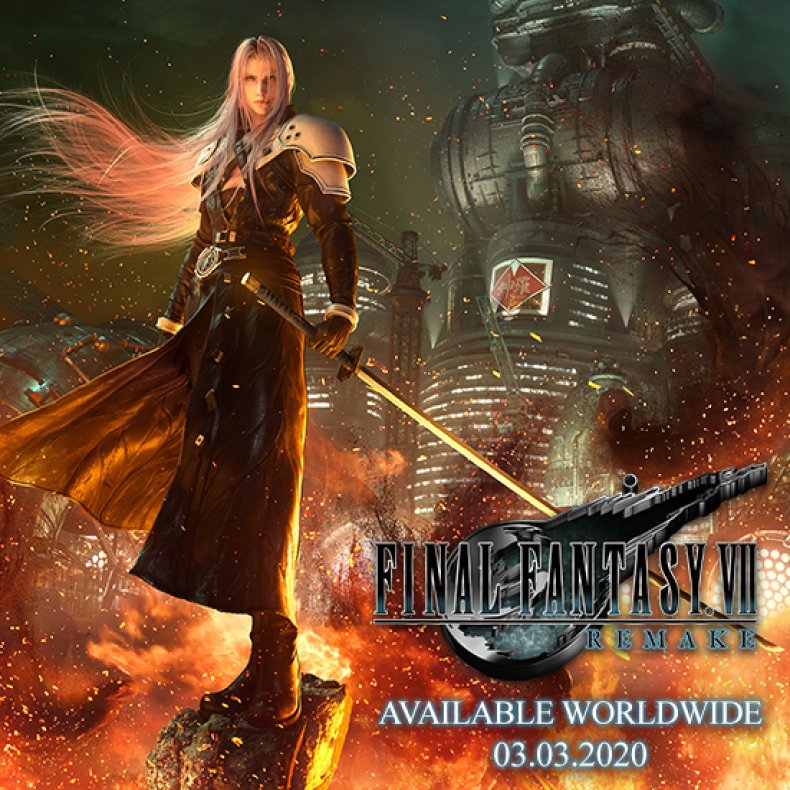 The remake will differ from the PlayStation original in a number of key ways, replacing turn-based combat with real-time action. The trailer also showcases some (so far) minor changes to the plot, adding a moment where Cloud and Aerith are assaulted by mysterious, spectral beings shortly after their first encounter.
Will March 3, 2020 be the release date of the complete Final Fantasy VII Remake, or just the first episode?
The new release date announcement trailer for Final Fantasy VII Remake conspicuously leaves out whether the complete game will be released on March 3, 2020. Square Enix has previously described the FFVII Remake as episodic, with the game divided over multiple chapters and release dates. Is that still the case?
Will Final Fantasy VII Remake come to any other systems?
While the new trailer for Final Fantasy VII Remake makes it look like a PS4 exclusive, the press release from Square Enix includes the tantalizing description, "Final Fantasy VII Remake will debut first on the PlayStation 4," confirming there are plans to bring the FF7 remake to other platforms. While the most likely is a PC port, might we also see Final Fantasy VII Remake come to Xbox One and Nintendo Switch?
Some, or perhaps all, of our Final Fantasy VII Remake questions will be answered during the Square Enix E3 presentation, Monday at 9 p.m. EDT.