Final Fantasy XIV Director Naoki Yoshida Wants The Game 'On As Many Platforms As Possible'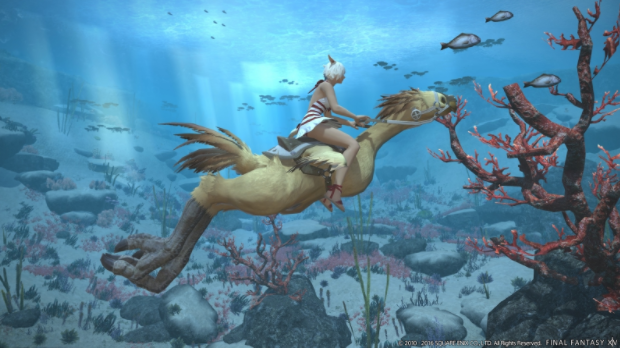 Everywhere you looked at this year's E3, there were lines. Throughout the Los Angeles Convention Center serpentine zig-zags of eager fans waited for hours to spend 15 minutes with the video games that won't be out for months. It's an event that's all about the next big thing. So why were some of the longest waits for a title that's now seven years old?
After a rocky debut in 2010, Square Enix's massively multiplayer online role-playing game Final Fantasy XIV boasts a thriving and devoted fanbase, with more than six million paid subscribers worldwide. Fans and industry observers credit Naoki Yoshida, the game's director, producer and lead designer, for the game's resurgence and longevity.
The first iteration of Final Fantasy XIV met with a poor reception from fans and critics; Yoshida then took the helm of a completely revamped version, with a new engine, improved servers, reworked gameplay and an entirely new story. Final Fantasy XIV: A Realm Reborn met with widespread praise when it released in 2013. The game's first expansion pack, 2015's Heavensward, introduced new storylines, character classes and areas to explore. Another major expansion, called Stormblood, is on the way.
"We do call this an expansion, but we made sure to have a good, decent amount of story volume included in this title, so that you can almost consider it like a full-package, new RPG," Yoshida told Newsweek. "We made sure to have a very robust main story. If you could imagine, like a TV series, A Realm Reborn would be Season 1, Heavensward Season 2, and now we're approaching our third season with the Stormblood expansion."
Among the most anticipated features of Stormblood is the ability to explore underwater environments. Yoshida explained that players will learn how to do this through a tie-in with the main story, and underwater environments will feature new quests and new resources to be discovered.
"On top of that," Yoshida adds, "we're also introducing two new job classes, the Samurai and the Red Mage. These have been requested so much from the fans and everybody has been anticipating those jobs, so that's something we're very excited about."
That willingness to listen to player feedback and requests has been a major factor in Final Fantasy XIV's continued growth after A Realm Reborn. Yoshida sees this as critical to keeping the game's online community vibrant. He strives to "make sure that we are growing this game together, and the development team is not the enemy of the players. We all love Final Fantasy XIV, and we just want to come together as allies. The communication should be going both ways, not unilaterally."
Making the game accessible to new users while keeping longtime fans loyal has also been key to the game's ongoing success, according to Yoshida. "Because we are receiving monthly subscription fees from our players, we do want to make sure they are being taken care of. We also want to continue bringing in new players, so that we will be continually refreshing our community base by having new blood come in at a fairly regular pace."
There's plenty of "new blood" to be found in the existing community of Final Fantasy fans. The series is most widely known for single-player adventures, which has led some longtime devotees to steer clear. Yoshida reminds fans who may be "fearful" about online gaming that "Final Fantasy XIV is an MMO in terms of genre, but it is also a Final Fantasy title, so every time we approach it as being the latest Final Fantasy game."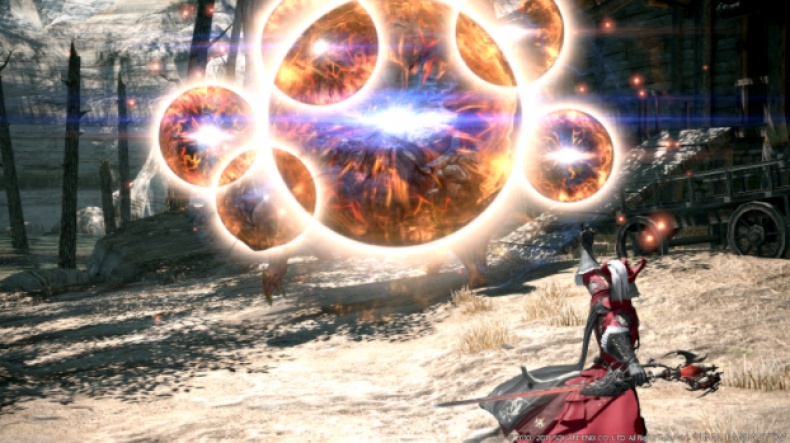 The series' trademark emphasis on elaborate, sweeping fantasy plots is very much in evidence in Final Fantasy XIV. "We put in a lot of resources and efforts to deliver a robust main scenario story. We are very careful so that gamers can play XIV as if it's just any other regular Final Fantasy," Yoshida said. "The only difference, we always say, is that you have an ethernet connection." Square Enix also offers curious gamers the chance to try a free trial of the game, which doesn't have a fixed time limit, before making a commitment.
The Final Fantasy XIV team is also exploring the possibility of a crossover featuring the main cast of Final Fantasy XV, which introduced a whole new generation of fans to the 30-year-old franchise last year.
"There have been discussions with the FFXV team, and we're getting into the more granular details. So we're hoping that we can be able to make an announcement for what we are actually doing in the near future." Yoshida said, and emphasized that this project is something the XIV team wants to get right. "We don't want this to just be, like, an outfit making a cameo. We wanted this to have some kind of substance. I have instructed the teams to make it a piece of substantial content to enjoy."
The Final Fantasy XIV team hopes to further expand the game's subscriber base by making it available on other consoles. But this isn't a quick or straightforward process, he explained that Microsoft and Nintendo would share the responsibility of maintaining the games online operations and server support.
"We are having discussions with Phil Spencer of Microsoft and some of the team members of Nintendo Switch. We will continue our conversations with those companies, and if we are able to make a handshake on it, then we will make an announcement," he said. "The Final Fantasy XIV stance does not change: we still want as many people to play on as many platforms as possible."
Final Fantasy XIV: Stormblood comes to PlayStation 4, Windows and Mac on June 20.