'Final Fantasy XIV' and 'Monster Hunter' Collaboration Details Emerge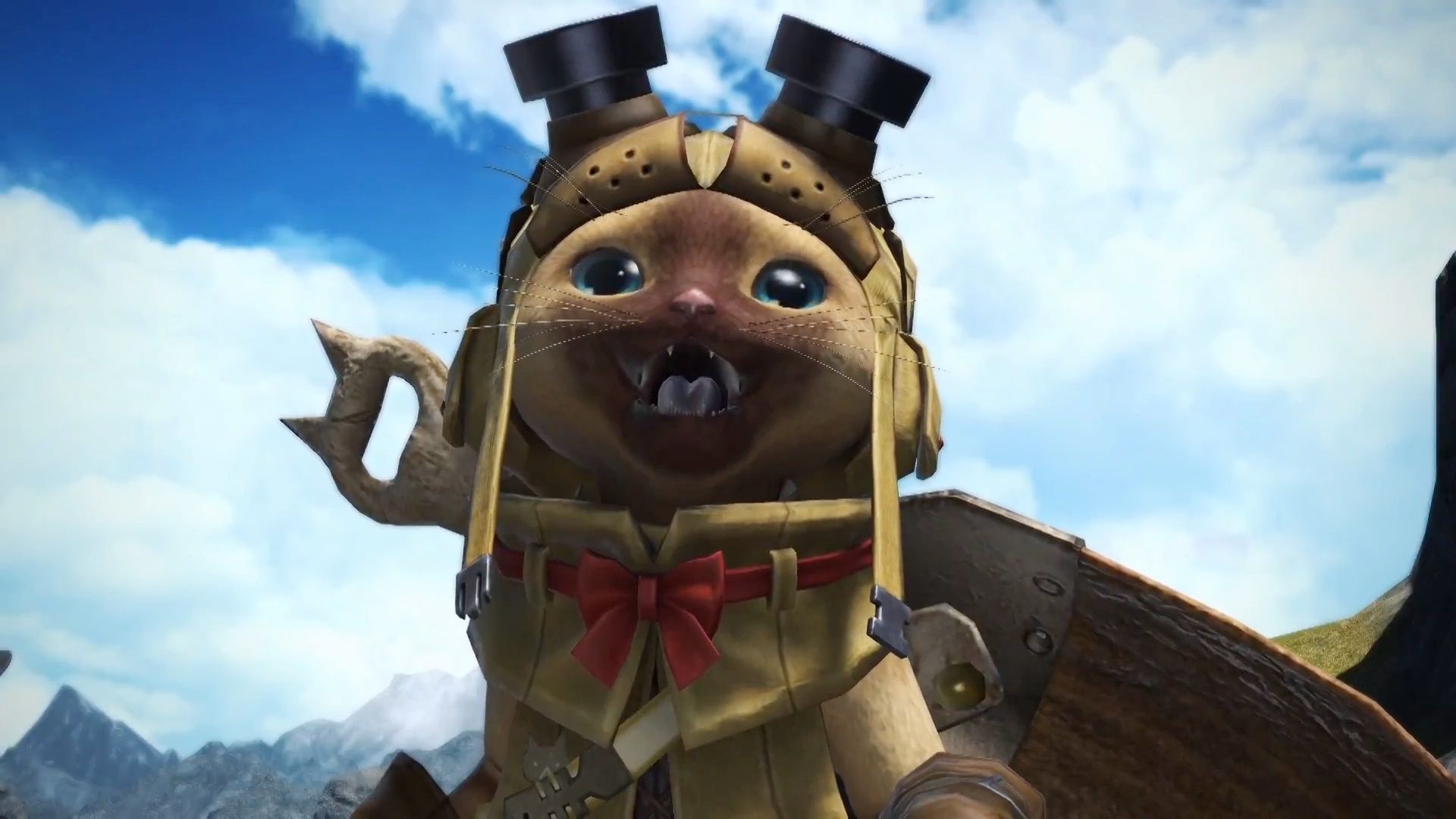 Final Fantasy XIV players, get ready: an "iconic monster" from the Monster Hunter games is making its way to Final Fantasy XIV. Revealed during Square Enix's E3 2018 press conference, the content is also coming to Monster Hunter: World.
In order for Final Fantasy XIV players to take up the hunt for Rathalos, you must do the following:
Create a character in Final Fantasy XIV
Level up your character to 70
Complete the main scenario quest 'Stormblood'
Players new to the game will receive a major experience points bonus up to level 60 by creating characters on a "preferred world." Items are available for players to raise their character level or skip immediately to Stormblood expansion quests. You can check out Final Fantasy XIV 's end of the collaboration here or learn more about the Behemoth's upcoming star turn in Monster Hunter: World here.
You can also play the free trial and level up to 35 to see if you like Final Fantasy XIV before you transfer your character to the full game.
Monster Hunter: World producer Ryozo Tsujimoto and Final Fantasy XIV director Naoki Yoshida have been fast friends for the better part of a decade, which is where the seed of this collaboration first took root, according to GameInformer. "If you are really serious about revamping XIV, let me know what we can do to help, what [Monster Hunter] can do to help. We'll collaborate on something," Tsujimoto told Yoshida when the director first took over for the legendary Final Fantasy XIV: A Realm Reborn recamp.
But Yoshida didn't want to collaborate until Final Fantasy XIV was in a better state. "I wanted Final Fantasy XIV to be on an even playing field with Monster Hunter," Yoshida stated.
The crossover will involve a substantial amount of content. "We didn't want to have just simply a monster of each respective series just show up," Yoshida said. "It's not going to be fun to just have them appear. We've kind of gone outside limits and ignored what cost or bandwidth it's going to take to develop this."
Tsujimoto confirmed that Monster Hunter: World players will receive some gear from the Behemoth, while Yoshida didn't confirm what Final Fantasy XIV players might receive as rewards. The events for both games may not launch simultaneously but will certainly launch close together, and neither will be limited-time events. In fact, the content promises to be quite challenging.
"We're both going into this very serious, very gung-ho about this content," Yoshida stated. "We have deep respect for each other's titles, and we're doing something really crazy."
The content for both games is scheduled to launch sometime this summer.
Are you a Final Fantasy XIV player or a Monster Hunter fan? What branch of this content are you most looking forward to? Do you think the games can do justice to each other's storied histories? Feel free to let us know your thoughts on the upcoming collaboration between Final Fantasy XIV and Monster Hunter in the comments section below.