Is 'Final Fantasy XV's Royal Pack Worth the Money?
Alongside the release of Final Fantasy XV Windows Edition and Royal Edition on consoles this week, Square Enix dropped the FFXV Royal Pack expansion for those who already own the base game. Is it worth it? Do you need it? That depends on which aspects of the game you enjoy the most, as it will appeal to some fans more than others.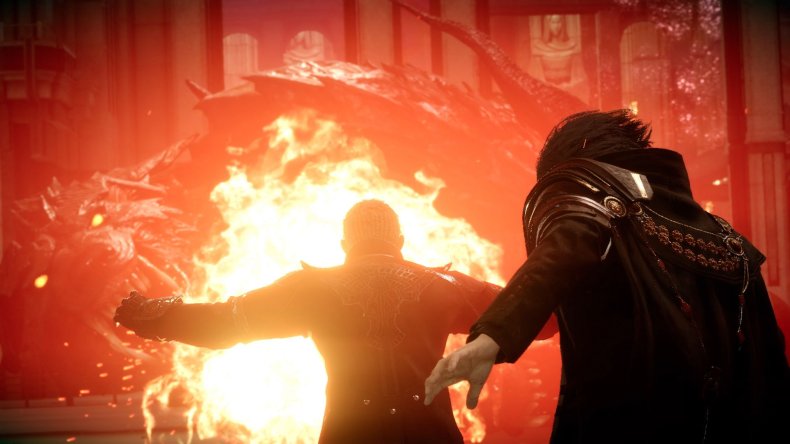 Final Fantasy XV Royal Pack: What's Included?
The Royal Pack retails for $14.99 on PS4 and Xbox One. Here's Square Enix's official rundown of what you'll get:
・ Insomnia City Ruins - new map leading straight to the game's climactic end
・ First-Person View - mode allowing players to see Eos through Noctis's eyes
・ Armiger Unleashed - powered-up combat mode
・ Royal Cruiser - open-sea exploration, new fishing spots and recipes
・ Regalia Type-D - new acquisition and enhancement quests
・ Additional Trophies
While the full-game bundle Royal Edition includes all the Season Pass DLC, the Royal Pack does NOT include Episode Ignis, Episode Prompto, Episode Gladio or the multiplayer Comrades expansion. The Royal Edition represents a pretty solid savings for those who haven't yet purchased the game. For those who already have a copy of FFXV, you'll need both the Season Pass and the Royal Pack to have the equivalent of the Royal Edition, the most complete collection of all the game's DLC and bonus content.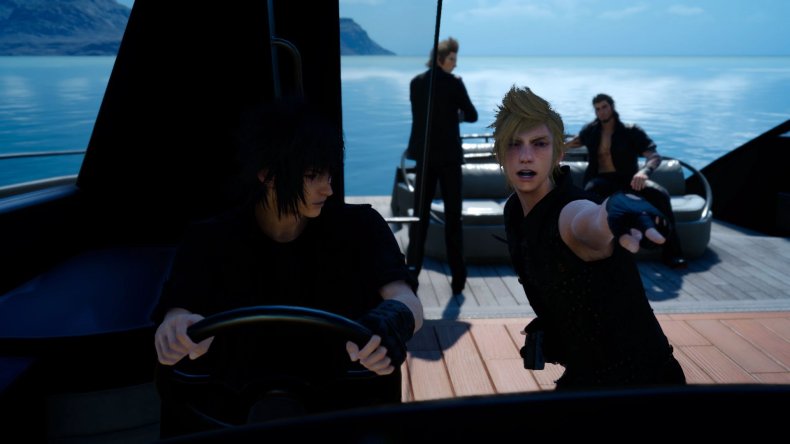 Is the Royal Pack worth the cash?
If you enjoy fishing, want to fight some extra bosses and see more of Insomnia and the game's supporting cast, it's worth the price. However, there are some caveats to the Royal Pack worth bearing in mind before clicking that purchase button.
Despite its very slick aesthetics the Royal Vessel is a bit of a dud, unless you love FFXV's fishing minigame. On your spiffy new boat, you can take some photos, unlock a new recipe, and catch some new fish. That's basically it. You can buy fishing supplies onboard, like the store in the Regalia menu. However, you can't drop pins in the map to help you navigate like you can on land, which means a lot of toggling back and forth between screens.
Enticed by the prospect of new areas to explore by sea, I was disappointed to find you can only disembark at Altissia, Cape Caem and Galdin Quay. You'll bask in the beauty of the vast expanse of sea and sky, only to keep bumping into invisible walls. Worse, they turn you around in such a way that you end up having to toggle back to the map again and again. There's lots of deserted islands dotting the expanded sea map, but you can't actually get to any of them, despite being a magical prince with infinite teleport powers. (You can't go to Angelgard?! C'mon, man.)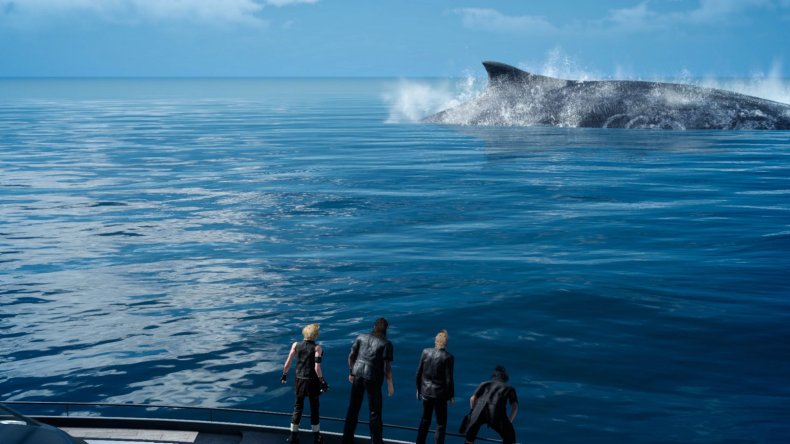 Thankfully, the new Insomnia content offers far more for FFXV fans to enjoy. Expect about four or five hours of gameplay to do everything, maybe more for completionist types. There's more to do than in any of the previously released character DLC, including new side missions and bosses. There are a couple optional stealth areas, which I was not especially pleased to discover, but they're straightforward enough to be fun and not infuriating.
The Royal Pack vastly expands the city ruins, with fascinating scenery that lends heft to Noctis and his friends' nostalgia for simpler times. Newly added supporting character cameos also give more dimension to a chapter of the game that felt bare-bones in the initial release, and draw some rewarding connections to Season Pass content and other aspects of the "FFXV Universe."
While the new story elements mostly avoid feeling bolted-on after the fact, accessing the new content and integrating it into your main playthrough feels clumsily executed. In order to access the new cutscenes and bonus bosses, you'll have to go through the Chapter Select menu, choose Chapter 14, and continue from there. While you'll keep all your items and progress from the ported save, you won't keep any of your quest or map data. This means if you call Umbra to go back to Lucis, you won't be able to fast-travel anywhere, because the game doesn't "remember" you've been there. All of your hunt and sidequest data will also be gone. This might be nice for those looking to grind experience, but for the rest of us, it means keeping a separate set of saves just to see the new Chapter 14 stuff.
If you want many of the items you can only get in the new Insomnia map on your main/Chapter 15 save file, use Umbra to visit Insomnia instead of the Chapter Select menu. That will allow you to collect some, but not all, of the new items and equipment available in the area. If it sounds needlessly complicated and annoying, that's because it is. Hopefully this can be ironed out in a future patch.
The verdict: The substantial Insomnia additions justify the price for diehard FFXV fans and lore buffs, but aspects of the Royal Pack may disappoint or frustrate sporadic players. Since Square Enix will continue to release new content for FFXV throughout 2018, we'd love to see a similar, future expansion take on Tenebrae or other areas of the world that there isn't much chance to explore in the base game.
Will you be picking up the FFXV Royal Pack? What future expansions would you like to see for the game? Let us know in the comments.