Last Umpqua Community College Shooting Victim at Mercy Medical Center Leaves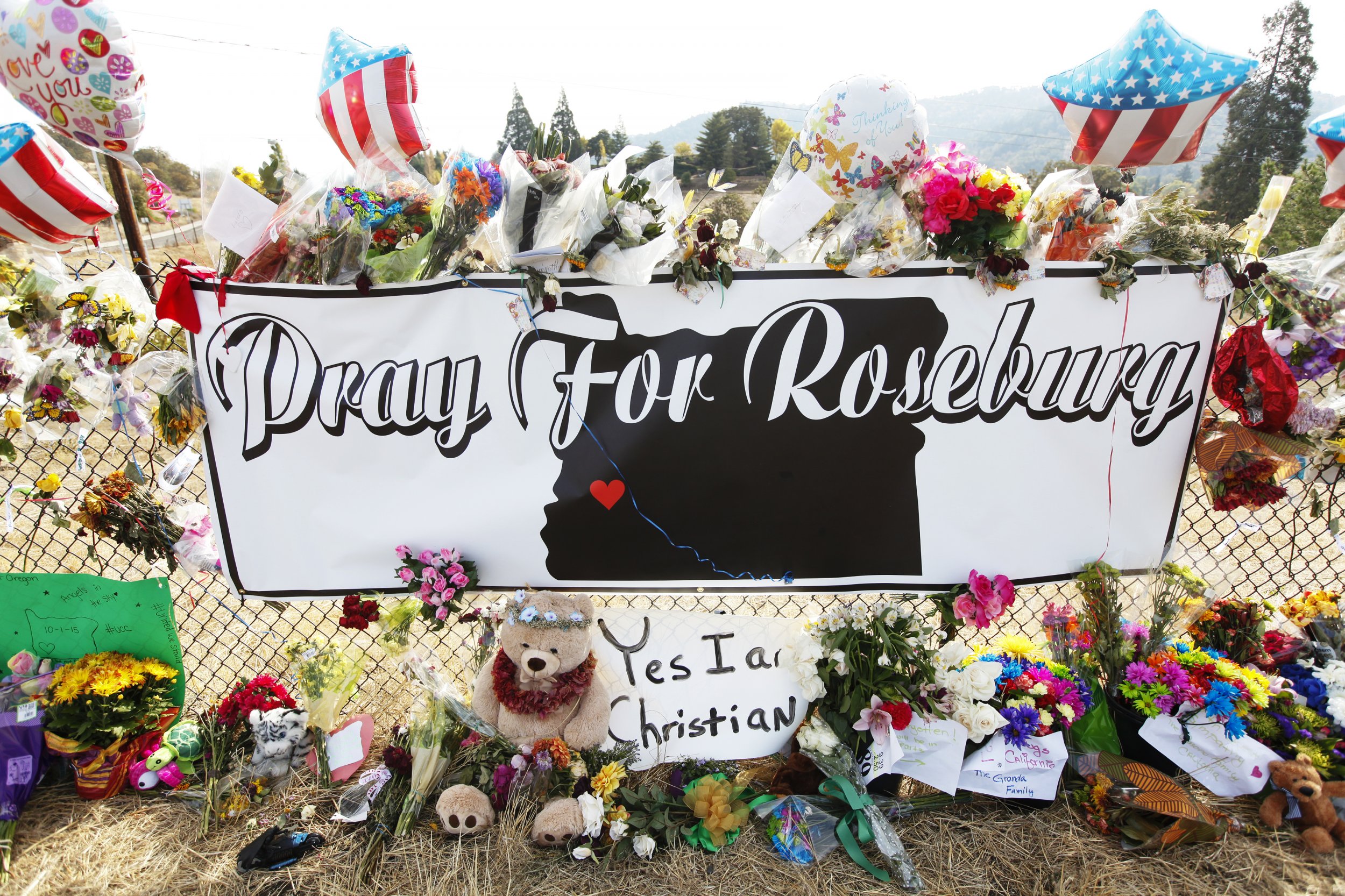 Cheyeanne Fitzgerald was discharged from Mercy Medical Center on Tuesday morning, the last victim of the Umpqua Community College shooting being treated at this hospital.
On October 1, Chris Harper Mercer shot and killed nine people at the school before taking his own life. Seven others were seriously injured in the attack. The college reopened to students on Monday and continues to offer counseling services to those affected by the shooting.
One patient remains hospitalized at PeaceHealth Sacred Heart Medical Center in Eugene, Oregon, a larger hospital which treated three of those shot by the gunman, hospital spokeswoman Monique Perry Danziger tells Newsweek.
Julie Woodworth is in critical condition, though she has improved since first becoming hospitalized. Woodworth is now breathing on her own and is able to move her arms but she remains nonverbal.
She was the most seriously injured of the shooting victims, stuck by a bullet in her head, PeaceHealth said at a press conference last week. Woodworth was also shot in both arms and both legs, breaking numerous bones. "It's hard to piece things together afterwards but we can extrapolate probably five times," Dr. Travis Littman, the medical director of trauma at PeaceHealth, said of how many times Woodworth was shot. Doctors expect it will take her months to years to recover.
Amber McMurtrey, another victim, was released from PeaceHealth last week.