The Fifth Season of 'Homeland' Was the Best One Yet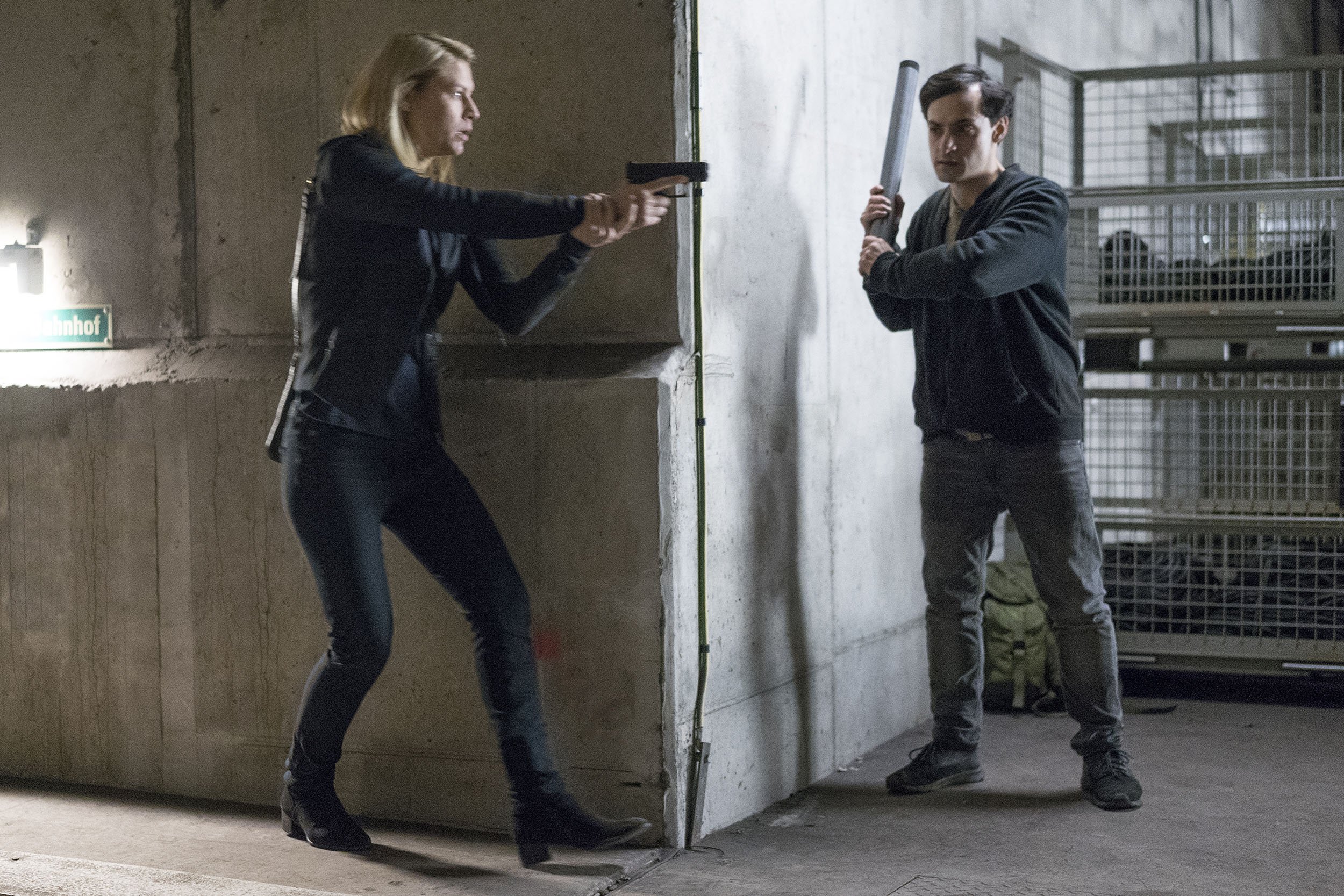 When Homeland returns for its sixth season on Showtime next year, it should carry a trigger warning. It is impossible to watch the series without a swelling dread for all the terror warnings we have already endured and for all the terror warnings to come. Dread at the memories of 9/11, but also, more recently, Paris and San Bernardino, at how the deadly serious business of fighting terror is often as unseemly as the business of terror itself. Because of the vagaries of parenting, my wife and I watch Homeland late in the evening after both kids have gone to bed. It is a harrowing way to greet the night, but we wouldn't have it any other way.
Some shows revel in escapist fantasy, but Homeland has been relentless in tracking the true-to-life fight against extremists inspired by wildly errant interpretations of Islam (note to the producers: I would love to see a season focus on white nationalists of the Timothy McVeigh variety). It has sometimes, however, struggled to escape its own convolutions: By the end of the third season, Sgt. Nicholas Brody's spy-who-came-in-from-the-cold-then-went-back-out routine became tiresome, and though it was sad to see him hanging from a noose somewhere in Iran, I couldn't have been the only viewer who welcomed the narrative course-correction his demise portended.
Season 4 of Homeland was set in Pakistan and angered some with its depiction of that nation as a chaotic petri dish in which extremism flourishes. Feelings of anger and injury carried over into the show's fifth season; earlier this year, graffiti artists asked to decorate a scene for an episode of Homeland surreptitiously left the message "Homeland is racist," which viewers quickly spotted, some gleefully so. But then came the attacks in Paris and San Bernardino, and Homeland seemed uncomfortably prescient, especially with this season's plot line of a looming chemical attack on Berlin by a cell of ISIS-inspired young men.
I am not suggesting that Homeland's depiction of the Muslim world was suddenly justified by those two acts, though that depiction is more complex than showrunner Alex Gansa gets credit for. Rather, Homeland has always been clear that jihadists are small in number. It is only that they are great in determination. Their imaginations are fecund, too, both in their perversions of the Koran and in the means with which they intend to slaughter innocents. Homeland has always been a show about how much it takes to be a terrorist, but also how little.
Season 5 has been the finest yet, and though last night's finale was something of a gentle descent toward a soft landing, it was a necessary conclusion to a season that seemed to hew to reality a little too closely. As the Berlin terror cell leader Bibi (Rene Ifrah) and his cohort traveled to Syria, authorities in Europe and the United States watched young men and women take the same journey, having fallen under the thrall of the caliphate-to-be. And as CIA spymaster Saul Berenson (Mandy Patinkin) stood charged of colluding with the Israelis, the United States actually did release from prison Jonathan Pollard, the intelligence officer who'd passed classified information to the Israelis, an act that for decades has cast suspicion on Jews within the American intelligence community. The Russians were doing everything to make sure that the Americans could do nothing about Syrian despot Bashar al-Assad; the Europeans sat in their cafés, not quite oblivious, but not quite as anxious as we have been since that September morning 15 years ago.
And no character was more loathsome than Laura Sutton (Sarah Sokolovic), a journalist clearly modeled on former Guardian blogger Glenn Greenwald, full of self-righteousness and contempt, unwilling or unable to see how her childish conception of "the truth" may endanger civilians while giving succor to murderers. Her yearning to publish American classified documents stolen by a German-Turkish hacker animate the plot, protagonist Carrie Mathison (Claire Danes) into the depths of the CIA's Berlin station. Her comeuppance provided one of the high points of the fifth season's last episode.
Homeland surely gets some things wrong, and I have genuine sympathy for those who find it offensive. But the show gets plenty right, too, and not just about the adherents of Allah. Nobody comes out looking good: neither the Americans nor the Israelis, certainly not the mercenary Russians, not really the Germans, with their complex guilt about history. The lesson of the show seems to be that the men and women who fight for our safety are themselves deeply flawed: We might trust them to disarm nuclear weapons, but we wouldn't want them babysitting our children.
"We're safe," Mathison says partway through the season finale. Maybe so, but not for long. After all, there will soon be another season of Homeland.