Finally, There Is a Facebook Chatbot That Actually Works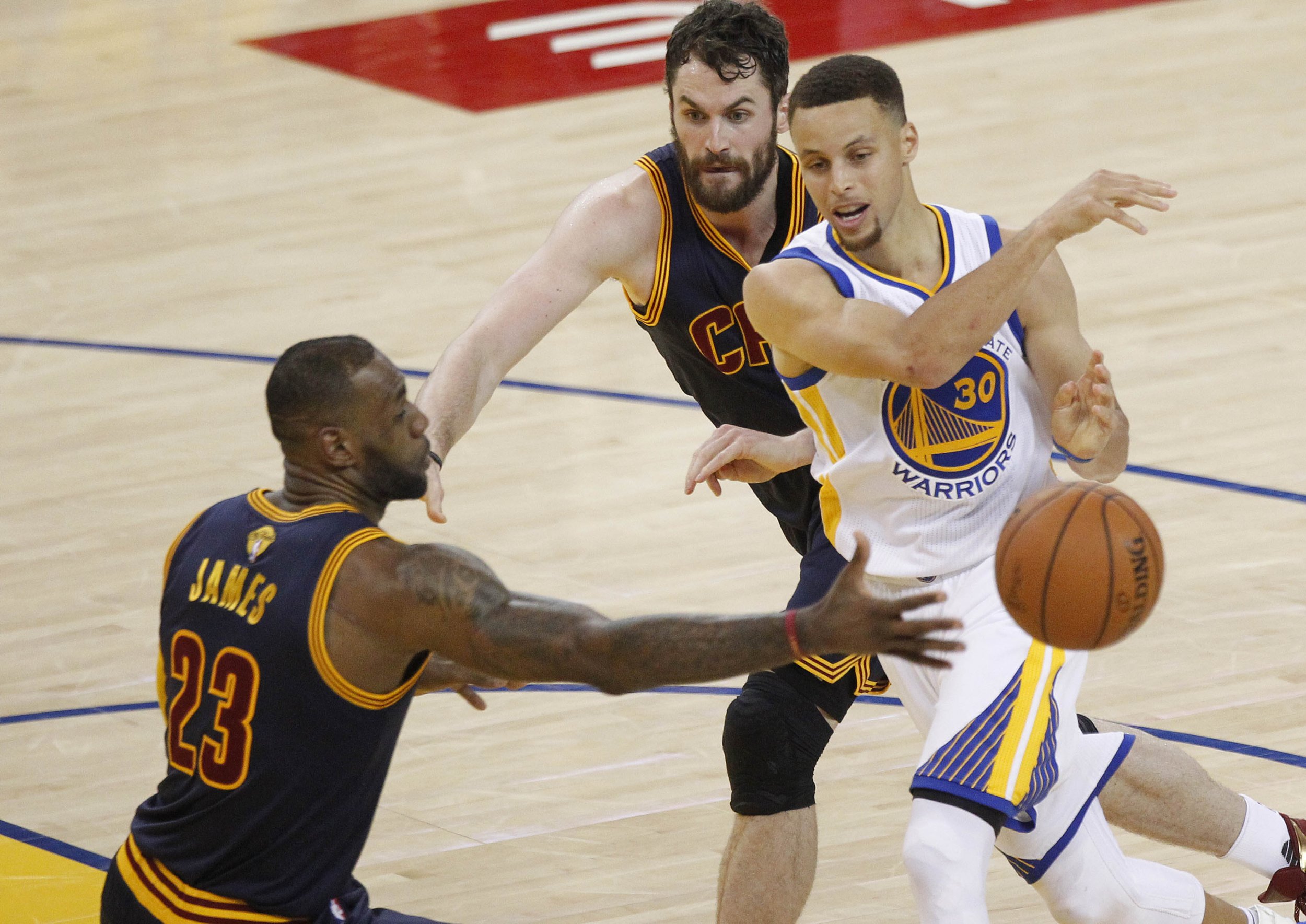 Chatbots in Facebook Messenger suck. Even though they were received with excitement at Facebook's F8 developers conference, the programs have been spammy, lifeless and, worst of all, stupid. CNN and The Wall Street Journal's chatbots do a poor job delivering news. The chatbot Poncho—whose sole job is to give the weather—was unable to answer questions because it did not understand what rain was.
But finally, Facebook may have a chatbot that is tolerable. In the buildup to the opening game of the NBA Finals on Thursday, the NBA released a highlight-sharing chatbot. Users can merely type "Warriors," or "Cavaliers" or either team's players' names to be directed to a NBA.com-created highlight reel from the Thursday game or the playoffs in general.
The program was released without much fanfare from either the NBA or Facebook. While it is not very personable chatbot, it works surprisingly well: It was able to identify players even when they are referred to by the nicknames, like "Delly" for Cavaliers guard Matthew Dellavedova or "Mo Buckets" for Warriors center Marreese Speights. It also can create a compilation video of a player in less than a minute if one does not already exist. Considering that some existing chatbots take several minutes to reply, the NBA chatbot is much faster.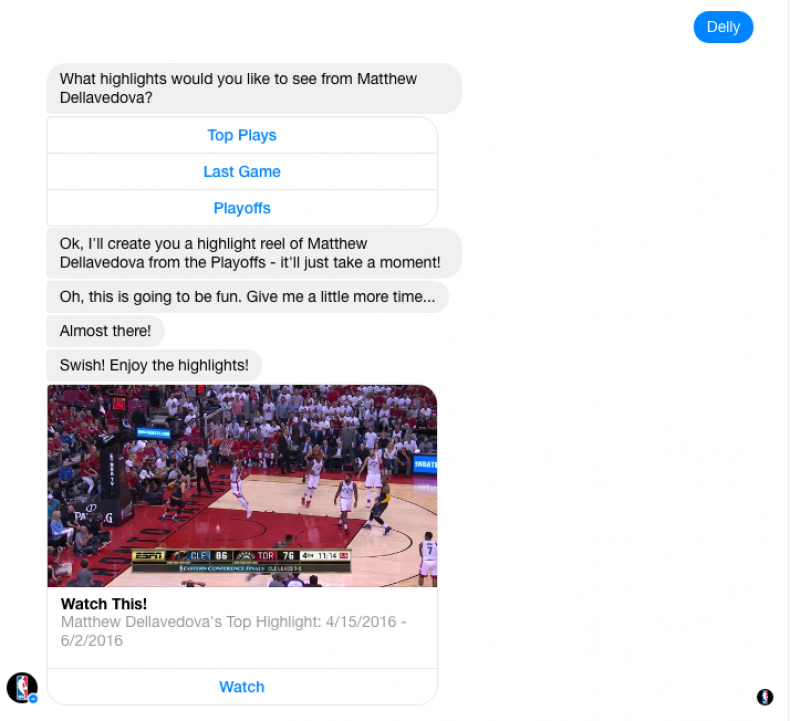 The NBA chatbot seems limited compared with Facebook's claims for it at the product launch two months ago. It only shares highlights from two of 30 teams, and it can't answer other questions, like what the score is or who will be selecting first in this year's NBA Draft. (Sports media outlet theScore's chatbot has struggled like most others in answering basic questions.)
But Facebook's chatbots might get very smart very soon. On Wednesday, Facebook unveiled DeepText, a natural language-learning network engine to help its chatbots and other software better understand and mimic human language by scanning "several thousand posts per second" by Facebook's global users.
"DeepText has the potential to further improve Facebook experiences by understanding posts better to extract intent, sentiment, and entities," writes Facebook on its company blog. "Text understanding includes multiple tasks, such as general classification to determine what a post is about—basketball, for example—and recognition of entities, like the names of players, stats from a game and other meaningful information."