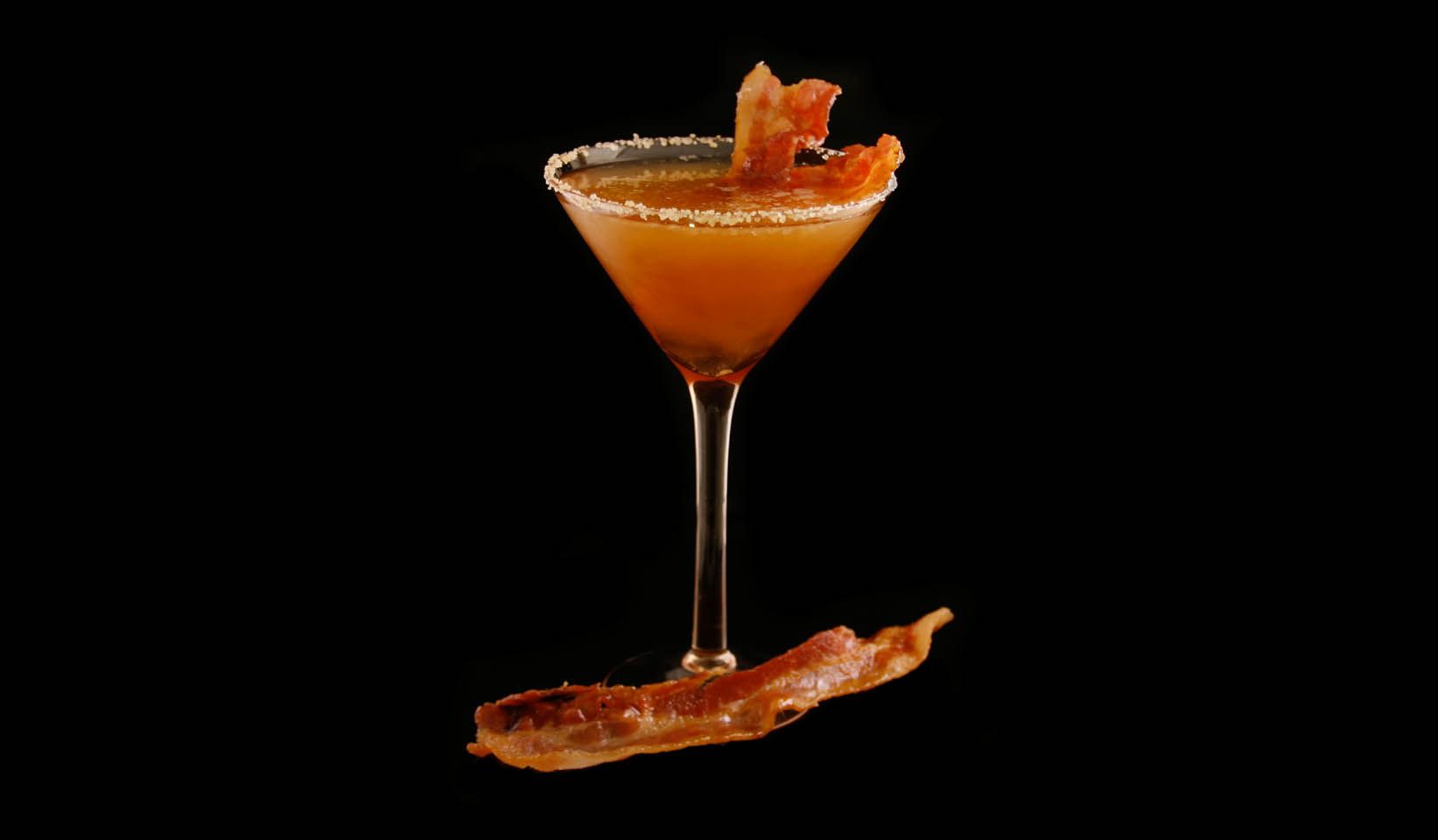 Canadian meat lovers, rejoice! Montreal is getting a new bar and restaurant featuring all bacon everything. Bar Brutus will soon be serving up bloody marys garnished with delicate bacon roses, bacon martinis, even bacon sushi.
The ultimate greasy joint is the brainchild of Anthoni Jodoin, who is also behind Montreal dive bar Nacho Libre. Jodoin told ABC News that he was inspired by classic barbershops for the space, which he envisions to be a hangout for meat enthusiasts and locals. "We wanted to make it approachable and friendly, but with a classy and refined vibe. We figured by adding bacon, everyone is happy," he said.
The restaurant will put a twist on beloved snacks and comfort food, including the very special 100 percent–bacon hot dogs, which Jodoin thinks are the tastiest item on the menu. In case you were worried about not being able to clog your arteries and get drunk at the same time on food, Bar Brutus has you covered with the Jagerpoutine—french fries topped with cheese, bacon and caramelized onions drizzled with a Jagermeister gravy.
Bar Brutus is just waiting on a liquor license, but the photos chefs have shared on social media are already making the place look like a porcine paradise. Yes, Mom, we're aware that scientists have correlated fatty food consumption with cocaine-like addictions, but who are we to pass on a Kevin Bacon burger? (Six degrees of bacon?)
Perhaps the upcoming last season of NBC's Parks and Recreation will feature its resident bacon expert, Ron Swanson, venturing up to Bar Brutus. After all, he has been known to ask for all of the bacon in the past.