Financial Distress in Greece Said to Be Fuelling Childhood Obesity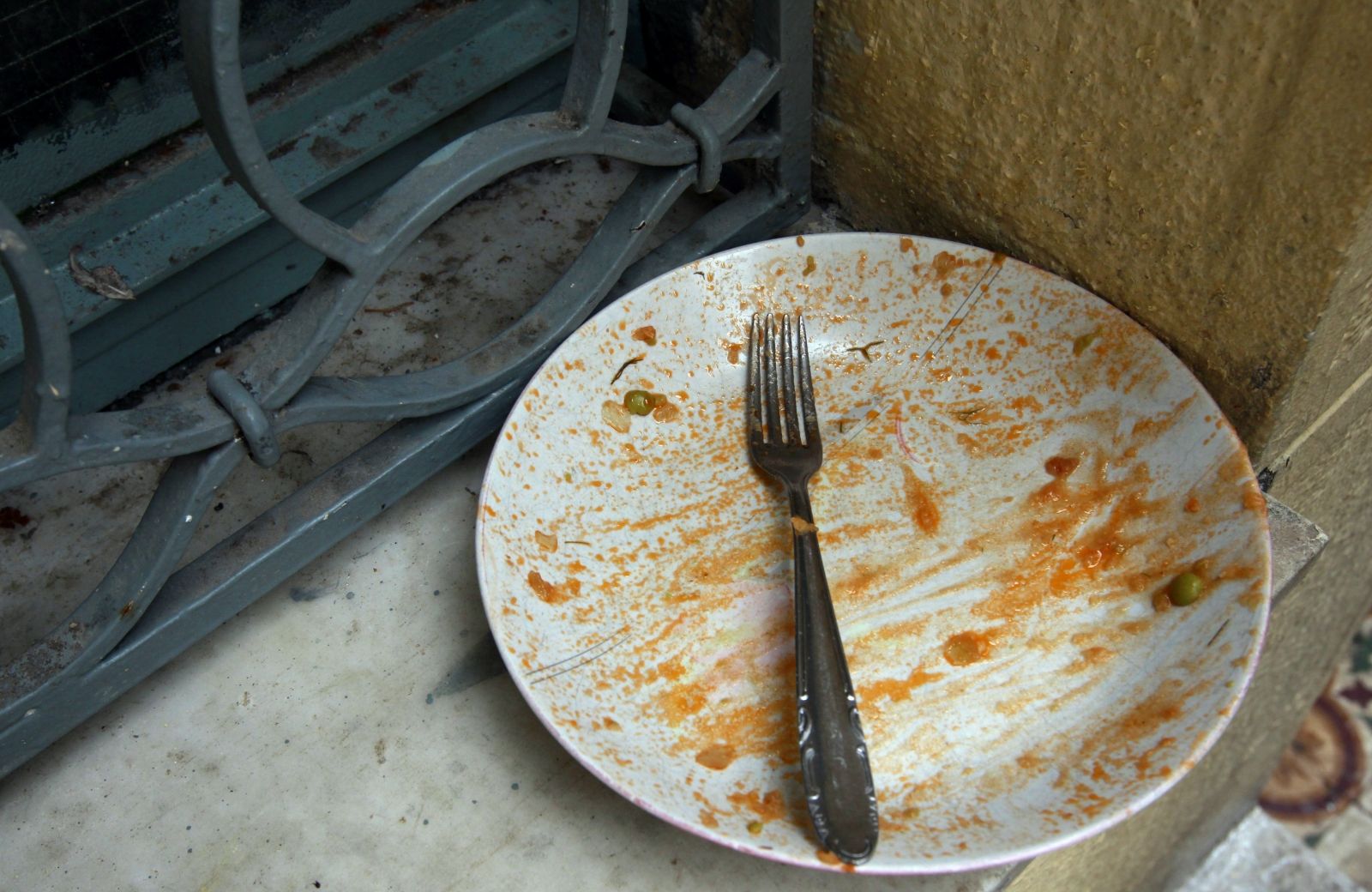 The financial distress being experienced by ordinary Greeks as a result of the country's economic crisis has led to extremely high rates of obesity, particularly among children, and despite the warnings, Greece's government is helpless to stem the tide due to public health cuts, say experts.
"Children's body weights have increased during the years of the crisis," Efthymios Kapantais, president of the Hellenic Medical Association for Obesity (HMAO), told the English edition of the Greek newspaper Ekathimerini in a recent interview. "People are now forced to eat low-cost foods, which are often foods with low nutritional value," he said.
The scale of the problem has been known for some time. A report last year by the Organization of Economic Cooperation and Development (OECD) ranked Greece first among member countries for high levels of childhood obesity, with a staggering 44 percent of Greek children classed as overweight or obese.
According to Eurostat data, the number of Greeks unable to 'afford a meal with meat, chicken, fish (or vegetarian equivalent) every second day' doubled between 2007 and 2014, equating to 47.5 percent of Greeks classified as living in poverty. Around 2.5 million Greeks live below the line of relative poverty, according to a report last year by the State Budget Office of the Greek Parliament.
"We think it is reasonable to imagine that the financial crisis has made the situation worse, based on the evidence we have from previous economic crises," Michele Cecchini, an analyst in the Health Division of the OECD told Newsweek. "We know that during an economic crisis, people tend to change their consumption rates and levels of physical activity," he said, adding that the percentage of overweight Greek children is "extremely high."
Cecchini believes the main factor driving the problem is financial distress. "We know that people who undergo financial distress tend to increase their risk of becoming obese by 20 percent. They tend to shift from consuming fruit and vegetables to more calorie-dense food. One reason is the stress people feel—they tend to eat more sugar and fat, and fast food and snacks are also less costly."
Yet despite knowledge of the problem, the Greek government is struggling to address the problem, say experts, with funding for organisations like the HMAO in jeopardy as a result of the financial crisis.
"The government is definitely helpless because of the cuts," says Alexander Kentikelenis, a research associate in Sociology and Political Economy from the University of Cambridge, who co-authored a Lancet report on the impact of austerity on health in Greece.
Kentikelenis explains that while public spending on health care in Greece in 2009 was 6.6 percent of GDP, by 2013 it had fallen to 5.5 percent. "We're talking about a pretty large decrease," he says. "This has had devastating consequences for the capacity of health authorities to deal with a range of problems, and what we've seen is that a lot of money was cut in particular from public health programmes, which obesity programmes would fall under. In terms of prevention programmes and health education programmes, these policy areas have been starved of financing."
Another disturbing issue is that millions of unemployed Greeks no longer have access to health care benefit, because Greeks only have access to them for two years after they lose their job. Greece currently has an unemployment rate of around 26 percent. As Kentikelenis points out, the Greeks who became unemployed in the first years of the crisis have now been without health cover for three or more years.
"It's an explosive situation," says Kentikelenis. "It's a big black box where we don't really know what is happening to the people because they don't have access to health care services until their health problems deteriorate so tremendously that they have to request emergency care," he continues.
Health care in Greece has been badly hit more generally as a result of the country's economic woes. State-run hospitals have cut their budgets sometimes by as much 50 percent, basic supplies are running out and access to medicine has become harder as a result of the capital controls imposed.
In a paper published in the Lancet last year, researchers blamed government cuts and the scaling back of certain disease prevention programmes for a resurgence in many public health problems in Greece, including the re-emergence of locally transmitted malaria for the first time in 40 years and a worrying rise in mental health problems.
It is not only Greece that has experienced increasing levels of obesity after 2008. During the 2008-09 economic economic crash, households in the United Kingdom decreased their food expenditure by 8.5 percent in real terms, with evidence from the OECD that this resulted in an increase in calorie intake.
Newsweek contacted the Greek Ministry of Health during the research for this article.