Financial Education Is the Backbone of Entrepreneurship
Startups often fail within the first five years for a variety of reasons, including finances.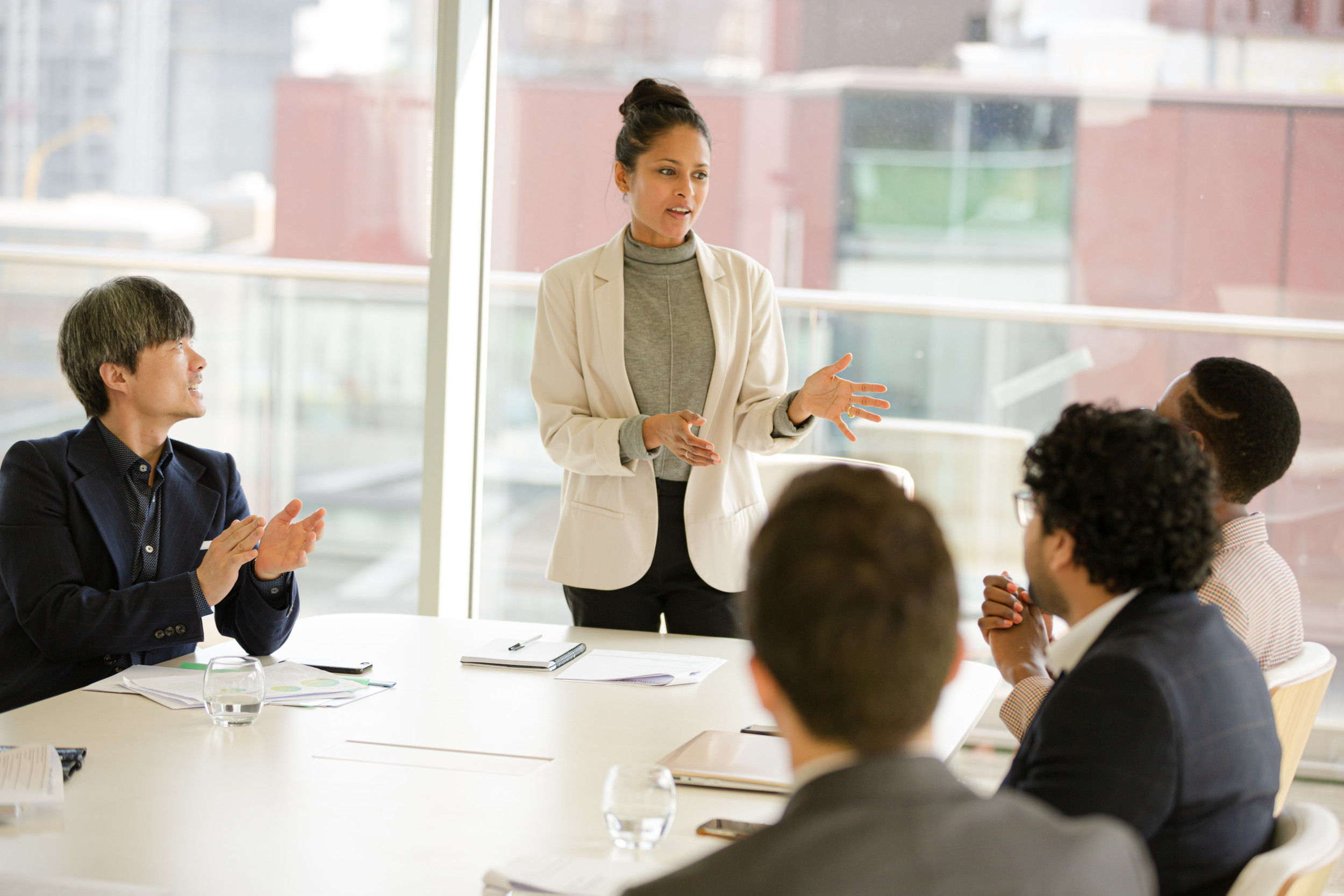 Diversity fosters innovation, and a balance of male and female experiences and insights in leadership can help promote more creative collaborations. More women as entrepreneurs would come with sizeable benefits for the economy and society, but that starts with better and earlier access to better financial education. In order to deliver this access, leaders in the financial industry and those industries associated with finance can lend their expertise to reach more people — especially women — at a younger age.
Start Financial Education Early
Startups often fail within the first five years for a variety of reasons, including finances. An entrepreneur can get funds from an investor, but afterward, they may lack the skills necessary to manage and sustain those funds. With access to financial literacy earlier in life, those same entrepreneurs have a chance to make better decisions based on their education. The entry point to building that foundation is in high school or college, but many schools don't offer financial education as a separate class. Typical high school curriculums can fall short in financial wellness, leaving many young women and men entering the professional world with limited capacity to make sound decisions as they start on their own.
Educating entrepreneurs, especially women, about financial management earlier can set them on the right pathway. We learn, retain and adapt to new information better when we are still young. Being immersed in financial literacy as children would give us a better chance of having those skills as adults. We pick up on good and bad habits; without correction, they become ingrained and carry over into adulthood.
Most of us can think back to when we had to manage money. For some lucky individuals, that memory could be very young. For most, it was probably after college: getting their first apartment and trying not to bounce rent checks or getting a credit card and ending up $20,000 in debt. These financial errors in your youth become lifelong problems that get increasingly harder to fix; when building the foundational skills needed to navigate financial milestones, the earlier, the better.
Focus On Training and Mentorship
To keep their business going, an entrepreneur needs to know how to manage the money related to it: Topics like savings, budgeting, investing, managing debt, loans and credit, and measuring small business financial health. Even people who never become entrepreneurs would benefit from this training. Financial knowledge makes up the primary skill sets needed in every phase of life: from managing a credit card or buying a home to student debt and retirement. With this foundation, more women set up pathways for success — starting a business, managing their finances or anything they do.
This is where programs and partnerships can come into play. In the summer of 2016, my company began a five-week leadership program for high school girls, including mentors and coaches, providing free foundational education in business financials. It was impactful to be able to offer the opportunity for free, which lowered barriers for the attendees.
To develop business and financial literacy and open new doors, women also need access to mentorship and professional networks. Our women's Speaker Series invites women with stories of business success and failure to come and speak to young people about their experiences. We created an alumna group for past Bossgirls to share their journey since the program, and many come back as guest speakers, describing their own learning experiences and encouraging new Bossgirls as mentors.
Many People Can Take the Lead
If we want to encourage women to be entrepreneurs, we need more people to take action. Leaders in education or volunteer programming looking to make an impact on women's entrepreneurship should seek partnerships with high schools and colleges to set up financial education training. Educational professionals with access to young people can also seek partnerships with programs like ours and others to bring financial literacy to more students. Some of our volunteers had no experience in finance but a background in connecting with young people about savings, checking and basic financial skills.
Anyone who can train in the financial education space can make a difference. An entrepreneurship incubator at a college can help young women build an entrepreneurial mindset: the skills to pivot, present and pitch ideas, work as a team and solve problems. Not everyone will go on to create a company, but they will leave with the skills to think quickly on their feet.
To encourage more women entrepreneurs, we should look to expand access to financial literacy and support their chances of success. With the resources to learn those skills, families can break the cycle of generational poverty, and more women with more diverse perspectives can enter into leadership. Financial skills are the launching point to building out the life you want. Starting a company, traveling the world, getting a pet — knowing how to manage finances makes anything more possible to achieve.