'Finding Dory' Review: Pixar's Familiar Return to the Ocean Floor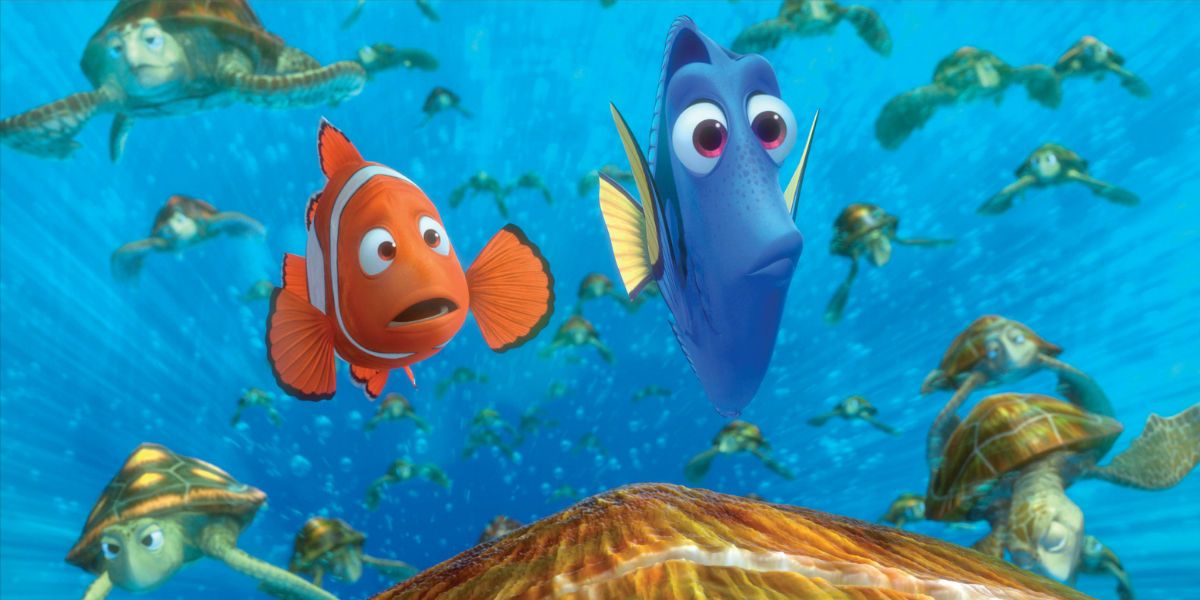 The most curious thing about Finding Dory, the new film from Pixar and the sequel to Finding Nemo, is how long it took to arrive.
It's been 13 years—a century, in matters of Hollywood—since Nemo's funny and fast-paced nautical adventure won over families and earned north of $850 million in the process. Even back then, the movie quickly threatened to usurp 1995's Toy Story as Pixar's most beloved creation. You knew a sequel would come. No one was more impatient than Ellen DeGeneres, who returns to voice Dory. "It was more really of a joke," the comedian told Time recently, "but it was incredible to me that there were all these sequels being made and Nemo was such a great movie."
In other words, Finding Dory is the most inevitable movie to hit theaters since Martin Scorsese made a Rolling Stones rockumentary. The setting's the same as Nemo—a richly imagined ocean populated by sea creatures whose speaking dialects are as distinct as their species—while the narrative shifts to Dory, Nemo's sidekick, an amnesiac blue tang who suffers from "short-term meh-memory loss," as she puts it.
The plot is simple: Dory is on a mission to find her parents, Charlie and Jenny, from whom she became separated as a child (er, young fish). But Dory's plight is complicated, because she can recall her parents only in fleeting flashbacks—and she frequently forgets acquaintances within moments of meeting them. This memory quirk is a good comedic and plot device. But DeGeneres, as the nervous, gregarious, excitable fish, is the winning element. Her performance puts a slightly cartoonish shade on her talk show personality: full of curiosity, bewilderment and fast-talking energy.
So is Pixar's oceanic underworld. Research claims that the color blue has a calming effect on the mind, that it relieves tension and aids in concentration. Maybe that's a myth. But it would explain why Dory's visual palette is such a joy to look at, drawing on the deep blues and greens of the underwater expanse and ocean-dwelling algae. There are friends and foes we meet along the way—a frightful giant squid, a friendly but self-serving octopus—as well as chase sequences reminiscent of half a dozen other Pixar flicks. Dory, like the studio's previous films, relies on dangers both human and animal for fast-paced action.
Dory winds up in the quarantine section of the "Marine Life Institute," where humans (including, weirdly, the disembodied voice of Sigourney Weaver) are depicted as a fuzzy threat lurking just out of focus. Certain visuals will remain in mind even after the credits have rolled: a remarkably ugly common loon named Becky (whose spiked noggin begs the nickname "Becky With the Good Hair"); the sight of a truck freefalling into the ocean as Louis Armstrong's "What a Wonderful World" plays.
There is something to be said for Pixar's recent interest in the mysteries of the human (or animal) brain. Last year's acclaimed Inside Out made a movie's worth of characters out of the warring emotions that make up a child's brain. Finding Dory trades mood for memory, and the more moving parts of the story take place in her mind: tender flashbacks that put Dory in touch with her forgotten family.
Pixar's best films crackle with originality, combining the absurd (a rat who can cook, a talking toy suffering from status anxiety) with a generous quantity of heart. Finding Dory, despite its substantial charms, won't join this short list. The movie suffers from some mild déjà vu: Dory strays pretty close to the Nemo formula. The best gags (a genial group of turtles who talk like West Coast surfer dudes, for instance) will be instantly familiar to anyone who's seen the first film.
But déjà vu is preferable to amnesia, and anyway, it's been 13 years. Kids watching Finding Dory weren't yet born when Nemo was released in the summer of 2003. A recurring mantra in the film is: "What would Dory do?" Dory would delight in what the movie has to offer.
Finding Dory is rated PG for "mild thematic elements." If your kid is afraid of octopuses or giant squids, don't bring your kid to the movie. Seriously—the rest of us in the theater will have to put up with the screaming.