'Finding Jack' Vietnam War Movie to Feature James Dean as CGI Puppet in 2020
James Dean died in a car crash in 1955, a cinematic icon after starring in just three movies. On Tuesday, The Hollywood Reporter announced the forever 24-year-old star will have a role in a fourth, as a computer-generated character in the Vietnam War drama, Finding Jack.
An adaptation of the Gareth Crocker novel of the same name, Finding Jack follows the relationship between Jack the dog and soldier Fletcher Carson, who disobeys orders to leave behind the animal in Vietnam after the U.S. invasion's end in 1973. More than 10,000 U.S. war dogs were declared "surplus military equipment" and left behind or euthanized during the retreat. In a war he didn't live to know existed, the CGI Dean will play Lieutenant Rogan, a platoon leader who orders Carson to shoot the dog when Carson first encounters him in the field.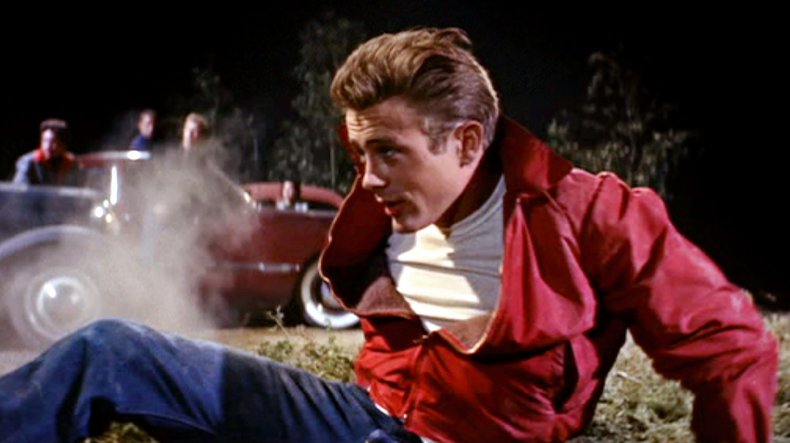 Finding Jack doesn't have quite the pedigree of Dean's previous films, which included groundbreaking performances in 1955's East of Eden and Rebel Without a Cause, and his role in the 1956 drama Giant, which Dean anchored alongside Rock Hudson and Elizabeth Taylor. Without any say in the matter, Dean's reanimated, virtual body will march and shoot for South African producer Anton Ernst and actress Tati Golykh, both first-time directors feature on Finding Jack.
Ernst and Golykh obtained rights to Dean's image from his family. Canadian special effects companies Imagine Engine (Game of Thrones, Jurassic World: Fallen Kingdom) and MOI Worldwide (Vodaphone and University of Nicosia commercials) will create a puppet of the dead actor, which will be voiced by another actor doing an imitation of Dean.
"We searched high and low for the perfect character to portray the role of Rogan, which has some extremely complex character arcs, and after months of research, we decided on James Dean," Ernst told The Hollywood Reporter. "We feel very honored that his family supports us and will take every precaution to ensure that his legacy as one of the most epic film stars to date is kept firmly intact."
While previous films have experimented in filling minor roles with dead actors who can no longer object—most notably Peter Cushing's return as a stiffer, waxy-visaged Grand Moff Tarkin in Rogue One: A Star Wars Story—multiple parties are hoping Finding Jack opens the floodgates to further exploitation of dead talent.
"This opens up a whole new opportunity for many of our clients who are no longer with us," Mark Roesler, CEO of celebrity estates-holder CMG Worldwide told The Hollywood Reporter.
In addition to Dean, CMG Worldwide holds the likeness rights to other dead actors, who may now have the "whole new opportunity" to have their empty bodies paraded on-screen, including Burt Reynolds, Christopher Reeves, Jack Lemmon and Casablanca star Ingrid Bergman. Ernst even raised the possibility of puppetering a dead Nelson Mandela on-screen.
Finding Jack has a planned worldwide release date of November 11, 2020, to coincide with Veteran's Day. Dean's presumably still-living co-stars in Finding Jack have yet to be cast.
'Finding Jack' Vietnam War Movie to Feature James Dean as CGI Puppet in 2020 | Newsgeek