Lebron James Ages 'like Fine Wine', but Can He Reach New Heights After Latest Milestone?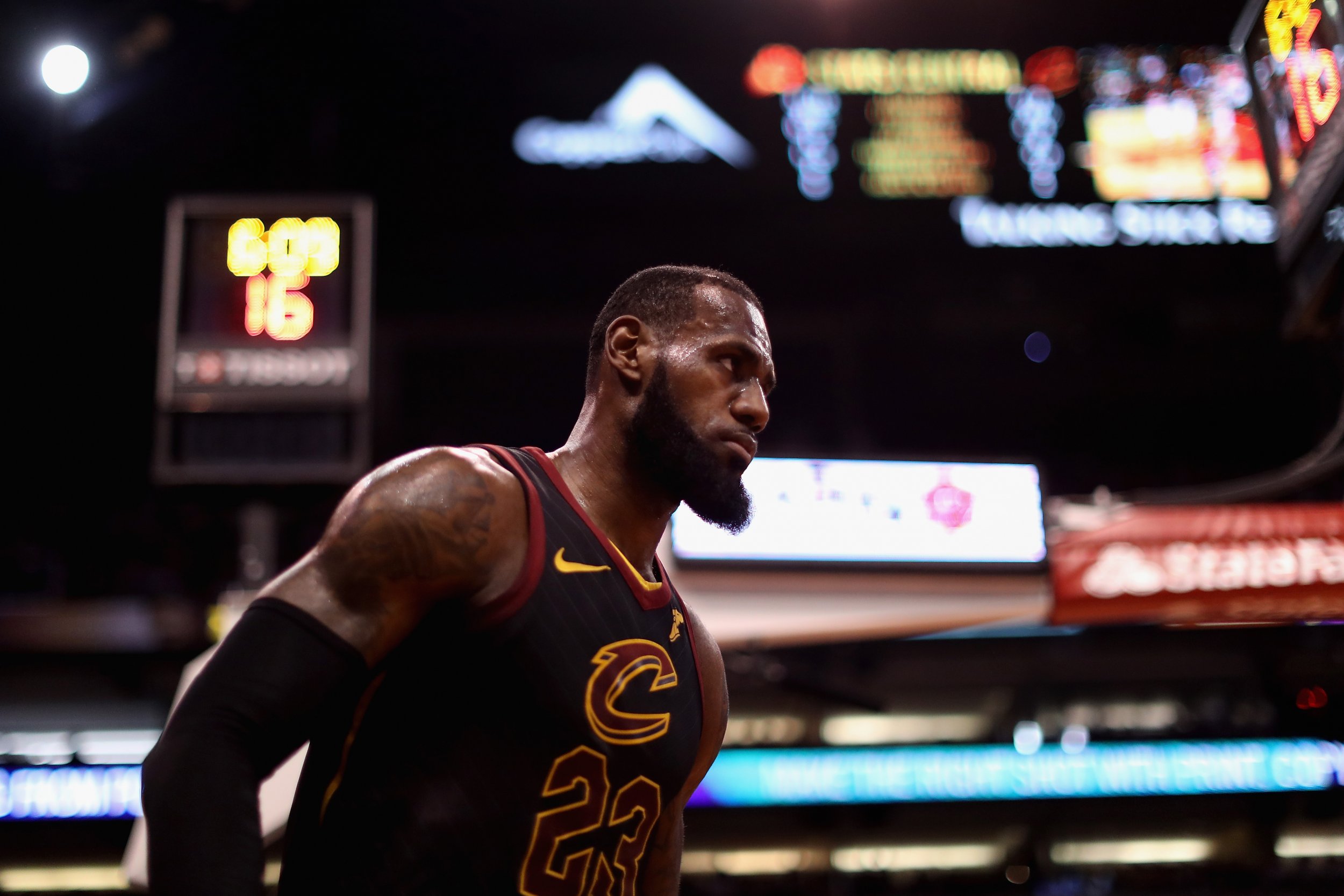 On the night Russell Westbrook became only the fourth player in NBA history to register 100 triple-doubles, LeBron James reached an impressive milestone of his own.
The three-time NBA champion recorded his 14th triple-double of the season, registering 28 points, 13 rebounds and 11 assists as the Cleveland Cavaliers beat the Phoenix Suns 129-107 on Tuesday night.
James' latest dominant effort means he has now recorded more triple-doubles this season than at any stage in his career, surpassing the previous high of 13 he set last season.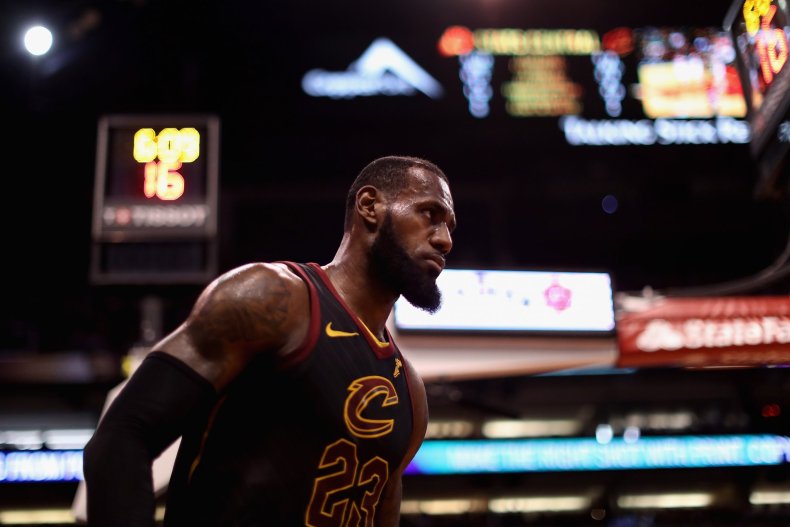 In February, James averaged double-digit figures across points, rebounds and assists for the first time over the course a month in his career and became the oldest-ever player to average a triple-double, surpassing Wilt Chamberlain's record. Wilt the Stilt was 31 years and seven months old when he achieved the feat in March 1968, while James turned 33 in December last year.
The 14-time All Star is adamant he can get even better with age.
"You can just say I'm like fine wine, I get better with age," James was quoted as saying by ESPN.
Some pundits have suggested the faster pace that characterizes NBA games these days, as opposed to when James made his debut in the league could explain the improvement in his statistics, given more possessions normally allow players to boost their figures.
Data compiled by TeamRankings.com shows the Cavs average 101 possessions per game this season, while the New Orleans Pelicans lead the league with 105.1. By comparison, Cleveland averaged 94.6 possessions per game during James' rookie season in 2003, while the Dallas Mavericks led the league with 96.7.
However, James was less than impressed with the theory that his statistics were inflated by a higher number of possessions, insisting the figures simply spoke volume about his talent, rather than about the league's evolution.
"More possessions, my ass. What are you talking about?" he said. "I'm getting better with age, that's what it's [the number of triple-double he recorded this season] saying."
The triple-double was the 69th triple-double in James' career, putting him at number six on the all-time list, behind Chamberlain and Westbroook, with 78 and 100 respectively.
The latter joined the exclusive triple-digit triple-doubles club—which also includes Oscar Robertson with 181, Magic Johnson with 138 and Jason Kidd with 107—on Tuesday night, becoming the third-fastest player to join the milestone.
Last season's MVP hit triple-double number 100 in 736 games, while it took Robertson and Johnson 277 and 656 games respectively.
"It's a blessing, man," Westbrook said after the game, as reported by USA Today. "I give all thanks to the man above [...] I'm just thankful to be able to do it here in Oklahoma City with my teammates and just happy I'm able to accomplish something like that."
Westbrook finished with 32 points, 12 assists and 12 rebounds as Oklahoma City Thunder won 119-107 in Atlanta against the Hawks.
Lebron James Ages 'like Fine Wine', but Can He Reach New Heights After Latest Milestone? | Sports