Swiss Region Imposes Burka Ban With 10,000 Franc Fine For Offenders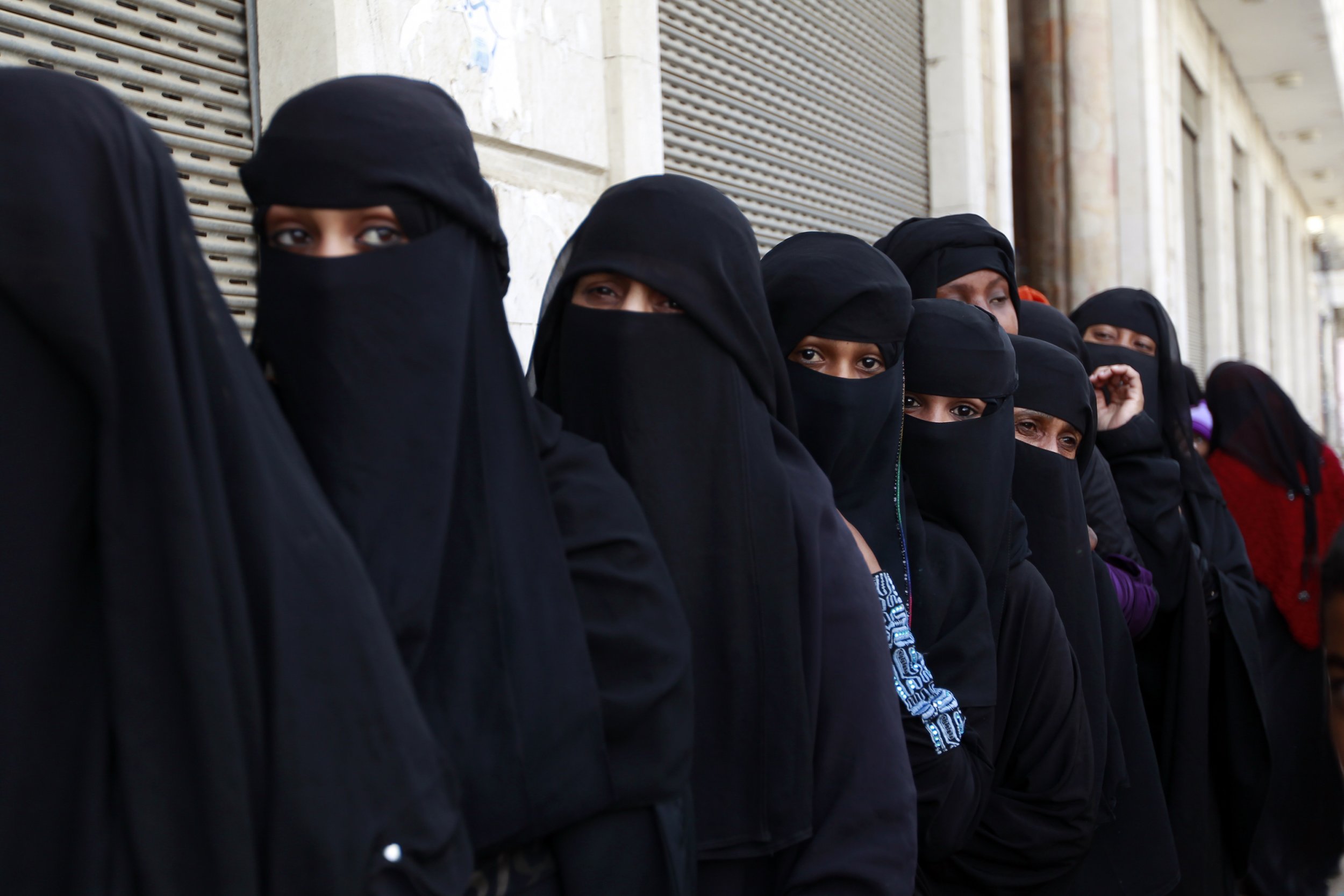 A ban on face veils worn by Muslim women has come into force in Ticino, an Italian-speaking region in southern Switzerland.
In 2013, the burka (niqab) ban received 65 percent of the referendum vote in the region, which has a Catholic majority and a 2 percent Muslim population. Those who refuse to comply will now face fines of up to 10,000 francs ($10,175).
Two prominent campaigners advocating Muslim rights protested the law by walking through the streets of Locarno, a resort city in Ticino, dressed in full Islamic dress on July 1, the day it was introduced. Nora Illi, a Muslim convert from Zurich, and Rachid Nekkaz, a French-Algerian businessman, were fined 10,000 francs and 200 francs ($204) respectively.
In 2011, Nekkaz set up a 1 million euro ($1.1 million) fund called the "Fund for the defence of laicity and liberty." He promised to pay all the fines imposed on women for wearing Muslim headgear in countries across the world, including France and Belgium, where doing so in public is illegal. In 2010, France became the first country in Europe to ban the full face veil.
Georgio Ghiringhelli, a member of Ticino's populist party il Guastafeste, proposed the ban in November 2015.
"Those who want to integrate are welcome, irrespective of their religion, but those who rebuff our values and aim to build a parallel society based on religious laws, and want to place it over our society, are not welcome," he said at the time.
Local government officials in Ticino reportedly collected signatures for a petition to outlaw Muslim headgear throughout Switzerland; however, a nationwide ban was rejected by the Swiss Parliament in 2012.