Finished 'The Crown'? Bow Down to These Other Royal-Adjacent Shows and Movies
Did you immediately devour the fourth season of The Crown, despite knowing that there won't be a fifth season until 2022? Did you obsess over Emma Corrin's performance as Princess Diana, google if the "Uptown Girl" performance really happen, or take a BuzzFeed quiz to see whether or not you would pass the Balmoral Test?
If you answered yes to any of those questions, it probably means that you'll need some more royal content to keep you satisfied. Which is precisely why we've rounded up a slew of royals-adjacent movies and TV shows to hold over fans who are completely caught up with The Crown.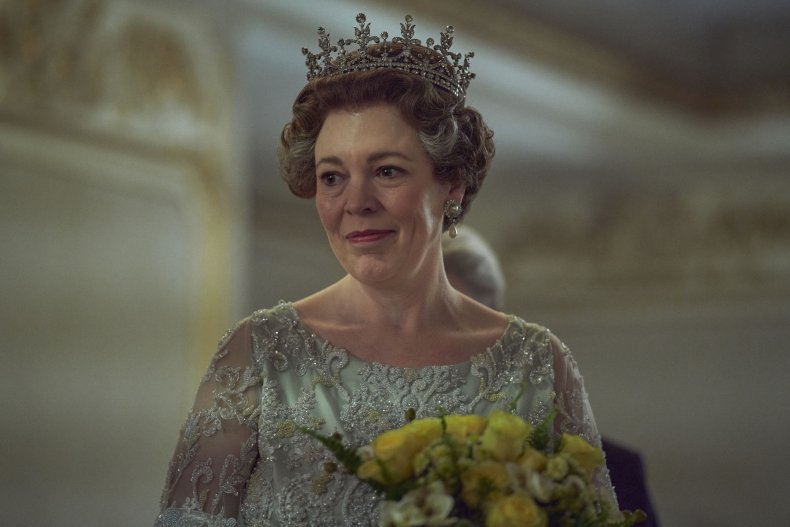 The King's Speech
Want to know more about England's Prince Albert (later King George VI), the Windsor who took over for his brother when he abdicated the throne? Get familiar with The King's Speech. Colin Firth stars as the reluctant king stepping into the monarchy and up to the microphone. Geoffrey Rush, meanwhile, plays his speech therapist, to help the king overcome his crippling stammer. A beautiful friendship blossoms between the two, and they remained close until the King's death in 1952. Helena Bonham Carter also stars as Albert's wife—a nice bit of synergy, considering she also plays Princess Margaret in the third and fourth seasons of The Crown.
The King's Speech is available to rent on Amazon Prime.
The Queen
This 2006 film stars Helen Mirren as Queen Elizabeth II and Michael Sheen as Prime Minister Tony Blair, as they grapple with how to handle Princess Diana's sudden death in 1997. Blair famously calls her the "People's Princess" and acknowledges the country's mourning, while the queen delays her response, initially noting that it was a private affair and not an "official royal death."
The prime minister tries to convince the queen to publicly show sympathy while trying to defend the royal family. Ultimately, Queen Elizabeth realizes that times have changed throughout her decades-long reign, and pays tribute to the late princess on television. It's a great precursor to events that will likely be depicted in the final two seasons of The Crown.
The Queen is available to stream on Netflix
The Royal House of Windsor
Spanning across six episodes, this docuseries examines the history of the Windsor dynasty, which began in 1917. Royal family insiders speak at length, and documents from the royal archives give viewers an intimate look at the royal family. There's more to the Windsors than what you see on The Crown, so this is a great place for history buffs to dig into.
The Royal House of Windsor is available to stream on Netflix.
The Iron Lady
Were you blown away by Gillian Anderson as Margaret Thatcher in The Crown? Then you should add The Iron Lady, starring Meryl Streep, to your Netflix queue. It examines in finer detail England's first woman and longest-serving prime minister in the 20th century. Directed by Phyllida Lloyd, the movie touches on her personal and professional life, from starting as a grocer's daughter, attending Oxford University and her 11 years as prime minister. Oh, and an extra nugget for Crown fanatics? Olivia Colman appears as Thatcher's daughter, Carol, in the film.
The Iron Lady is available to stream on Netflix.
Diana In Her Own Words
Were you tuning into this season of The Crown just to see Princess Diana? Well, there's a great follow-up in this 2017 two-hour TV movie/documentary. It includes archival footage and personal recordings of Princess Diana herself, taken before her death in 1997. It's candid, devastating and offers an intimate, sympathetic look at the People's Princess. Viewers hear Di's perspective on her courtship with Prince Charles, their marriage, her battle with bulimia and her eventual divorce from Charles (and the royal family as a whole).
Diana: In Her Own Words is available to stream on Netflix and Disney+.
The Great
It's not about the Windsors, but hey, it's still concerned with royalty. Hulu's 10-episode series brings us into the gratuitous and satirical world of Catherine the Great (Elle Fanning). After being forced to marry Peter III of Russia (Nicholas Hoult) and is ostracized from the royal court, she plots to kill him with the help of palace aides. It's gory, very extra and loosely based on what actually happened when Catherine slowly rose to power. Despite it deviating from reality, it's quite entertaining and should make you curious about what actually went down.
The Great is available to stream on Hulu.
Downton Abbey
Love the big castles and fashion of the royal family? Downton Abbey won't disappoint. Julian Fellowes' six-season series takes viewers through the lives of the wealthy Crawley family, and the staff that runs the household, from the sinking of the Titanic, through World War I and into the Roaring Twenties. There's scandal, opulence, and Dame Maggie Smith as the snarky Dowager Countess (this writer's favorite character). Once you've gone through all six seasons, the 2019 Downton Abbey film will be waiting for you on HBO Max.
Downton Abbey is available to stream on Amazon Prime and Peacock.