Finland Attack: Police in Turku Arrest Man After Several People Stabbed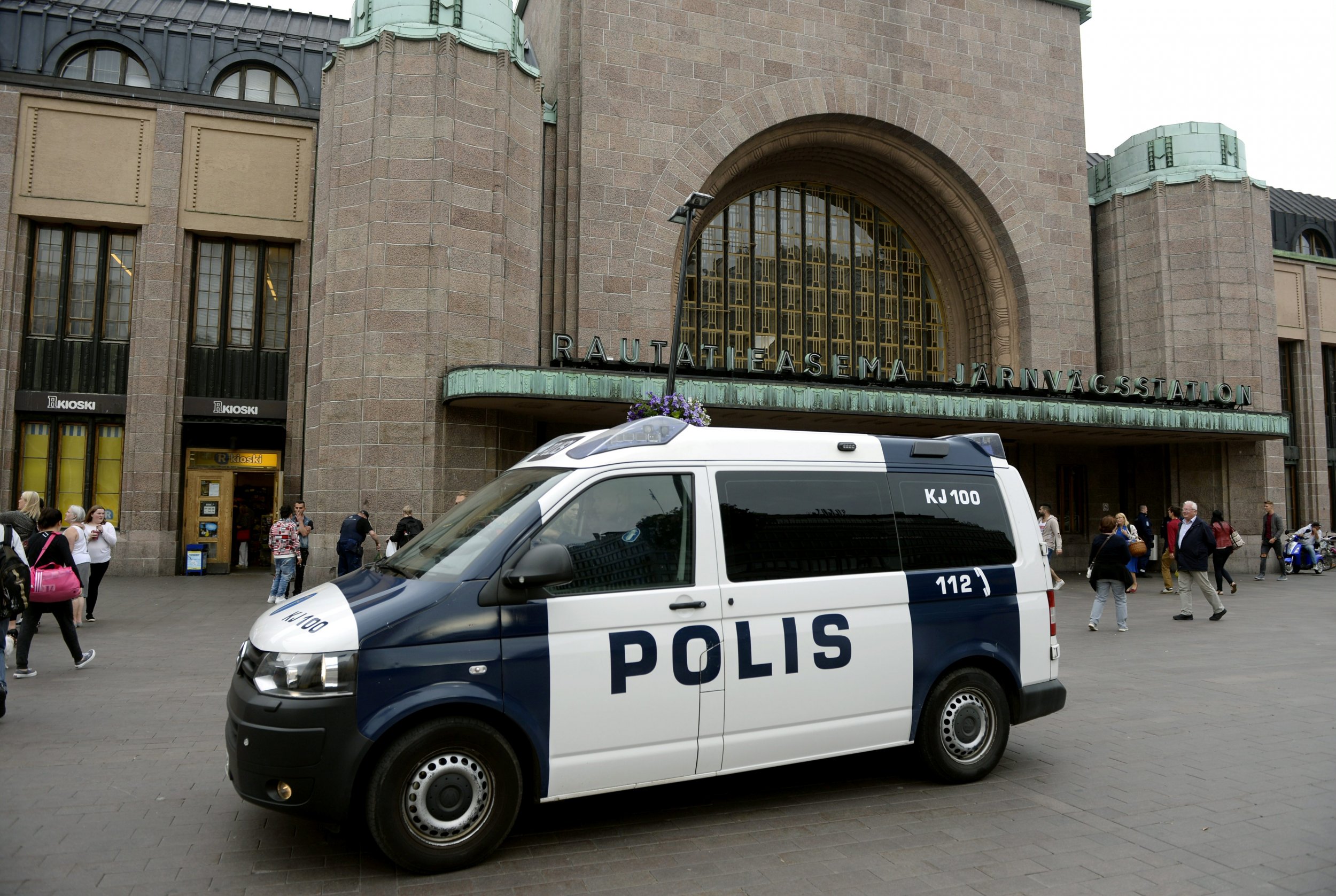 A man stabbed at least eight people, killing two of them, in the city center of the southwestern city of Turku in Finland, police said on Friday.
Police shot a male suspect in the leg and arrested him in connection with the attack. He is being treated in hospital for his wound. They later warned that more attackers could be at large.
On its official Twitter account, the Southwest Finland Police Service wrote: "There are eight victims in the stabbing. Two dead and six injured."
A source in the Turku police force told Newsweek that the attacker is a "young" male and that he is "not Finnish." The source said they could not elaborate as the "investigation is ongoing."
The police tweeted earlier that they were still searching for more perpetrators, telling the public to move away from the city center.
Businesses in close proximity to the scene of the attack closed, and ambulances were at the scene. Turku is situated 150 kilometers west of the capital, Helsinki.
The Finnish Security Intelligence Service, or SUPO, could not be reached for comment but police said they had reinforced security at Helsinki airport and train stations following the stabbings.
"The government is closely following the events in Turku and the ongoing police operation. The government will meet later today," Prime Minister Juha Sipila tweeted after the assault.
The motive of the attack remains unconfirmed, but it comes a day after two vehicle-ramming attacks in Spain, one in the city center of Barcelona that left 13 dead and another in a town south of the city that killed one person.
In June, SUPO said it had obtained knowledge of extremism-related plans being made in the country. In response, it raised the threat from 'low' to 'elevated.'
"The most significant terrorist threat in Finland is still posed by individual actors or small groups motivated by radical Islamist propaganda or terrorist organizations encouraging them," SUPO said in a statement.
It said the increased threat in the country was a result of dozens of foreign fighters traveling to join ISIS, some rising through its ranks and obtaining senior positions in the radical Islamist group.
According to Finnish intelligence, around 70 Finnish adults had traveled to join ISIS in Iraq and Syria by the end of 2015.
Despite this, Finland has been classified by the World Economic Forum as one of the safest countries in the world. It is yet to suffer a radical Islamist attack unlike its neighbors Sweden, where a vehicle-ramming attack struck in April, leaving five people dead, or Russia, where a suicide bomber detonated his device at a St. Petersburg metro station in April, killing 15 people.