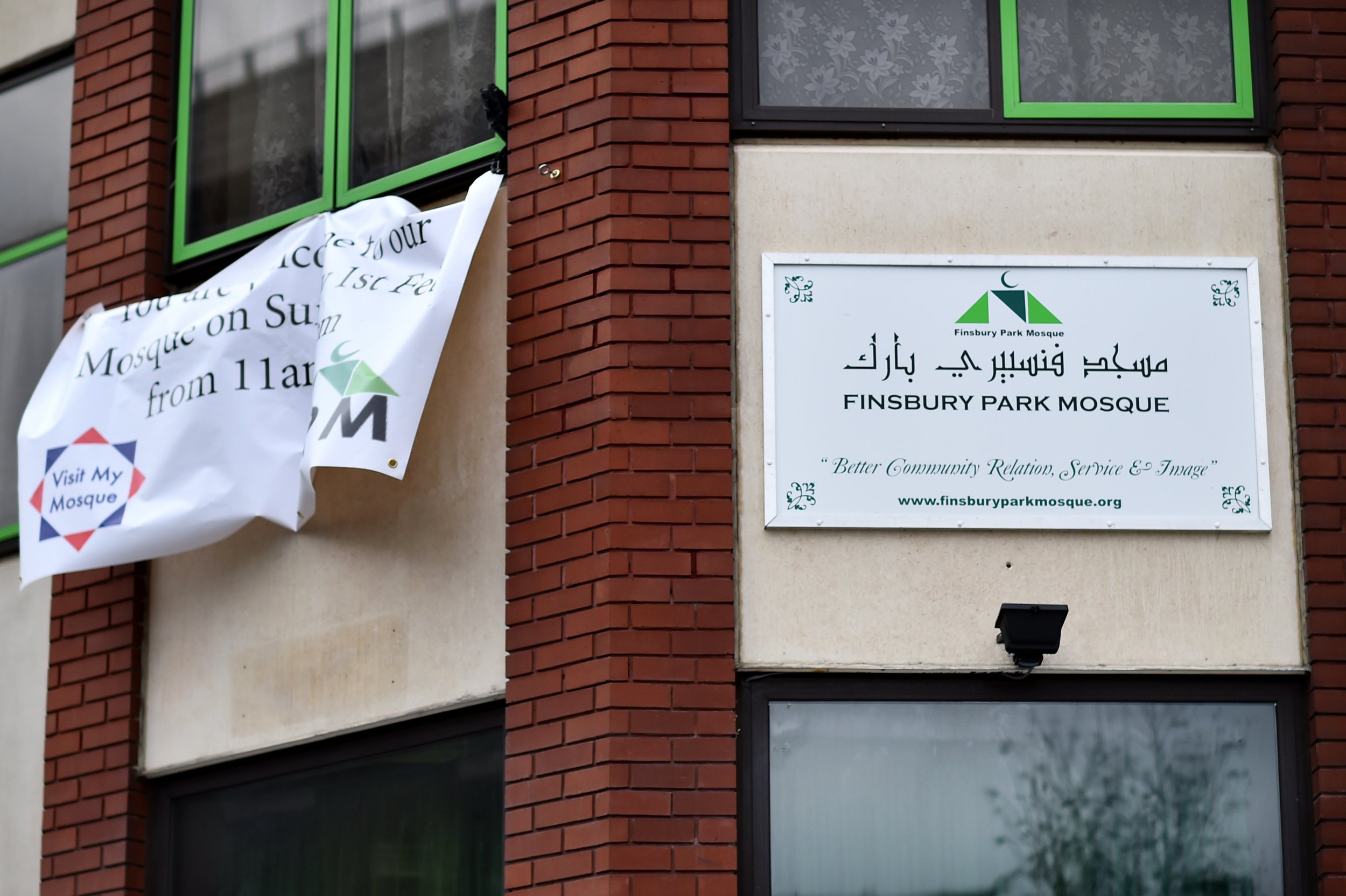 "I want to kill Muslims" were the reported words of the killer last night who plowed into a crowd of worshippers outside a London mosque.
He wants to kill Muslims, and is it any surprise? Britain's right-wing media has helped shore up hostility toward the country's Muslim communities, playing into the hands of both Islamist and far-right extremists. The hard right of the governing Conservative Party thought they could use that anger to support their base without endangering the lives of Brits. They were wrong.
British tabloids, unlike their American counterparts, have major political muscle, and most of the biggest are closely aligned with the Conservative Party. Imagine if American tabloids didn't just use sensationalist "journalism" to cover Brangelina's divorce but also told its readers how to vote—and how to think and feel—during political campaigns. Imagine if the National Enquirer was treated like the New York Post.
The Sun, Britain's most popular tabloid, ran a false front-page headline that "1 in 5 British Muslims Sympathised with ISIS." The Daily Star claimed that U.K. mosques were "institutionally raising money for terror." Until recently, the Daily Mail hosted a regular column from Katie Hopkins, who called for a "final solution" to Islam.
And it's not just the tabloids—even the more respectable side of the British media is addicted to Islamophobia. Douglas Murray, a far-right activist who has called for conditions for Muslims in Europe to be "made harder across the board," was given an uninterrupted, prerecorded, two-minute monologue on the BBC flagship show Sunday Politics, telling British viewers that to fight terror, the U.K. must have "less Islam."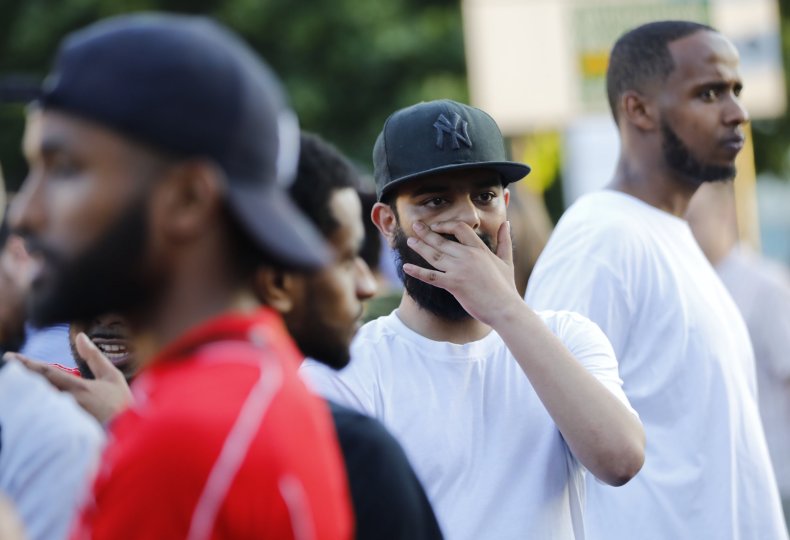 After last night's attack on Muslims outside the Finsbury Park Mosque, we are reminded that radicalization is not just a Muslim problem. After all, it is when socioeconomic deprivation, alienation and disenfranchisement and dehumanizing ideology all fuse together in the dangerous, radicalizing concoction that extremism breeds.
It can happen in Muslim communities. And it can happen in non-Muslim communities. After all, almost a quarter of antiterror referrals investigated by British police deal with white supremacist violence.
Unfortunately, the Conservative government has long resisted the idea that radicalization is not just a Muslim problem. Theresa May herself poured fuel on the fire with her coded racism in response to the previous Islamist terror attacks, seeming to blame Muslim communities for harboring the extremists.
She did not mention that the authorities had been repeatedly warned about both the Manchester bomber and the London Bridge terrorists—by Muslims. She did not explain why the security services and police lacked the resources to respond. She did not justify cutting 20,000 police officers when she was Home Secretary.
In her statement today, May has backtracked on her own dog-whistle politics, promising to be as tough on far-right terrorism as she has been on Islamist terrorism.
The real test of May's leadership is whether she has the courage to identify, challenge and probe far-right terror in the same way she does Islamist attacks.
And can she lead the nation in doing the same? Will white Britons condemn this heinous act just as Muslims condemn Islamist acts of violence? Will priests refuse to perform funeral services for the killer just as British Imams refused to perform funeral services for the London Bridge attackers?
We would quite rightly be horrified at suggestions that white Europe's history of bloodshed meant that white Europeans are predisposed to violence. Or that unless we hear multitudes of white British people "speak up," they are somehow secretly terrorist sympathisers. Or that members of the communities the attackers hailed from surely must have known something and deliberately decided not to inform the authorities. Or, at the absolute apex of bigotry, that the solution to this problem is to have less whiteness.
Most of us know such suggestions are garbage the moment we hear them—so why, then, are the same ideas taken so seriously in relation to the Muslim community?
Will Brits trust Theresa May to help them answer that question? And can she fight far-right terror while she needs an alliance with the far-right, terrorist-backed DUP party to have a majority in parliament and push through her hard Brexit?
Many Brits are shocked to see their nation on the brink of civil unrest, with an unelected leader who clings onto power through secretive deals with terrorist-linked political entities, and the irrational isolation that may be brought about by crashing out of the EU.
I fear that on the current trajectory, they may eventually feel that Britain is in danger of becoming a first-world failed state, that we have become a more developed version of the countries we used to invade. Perhaps in the next election they will decide that the solution is regime change.
Muddassar Ahmed is chair of Forum for Change, a British think tank working on issues of inclusion and diversity, and a former British government adviser.