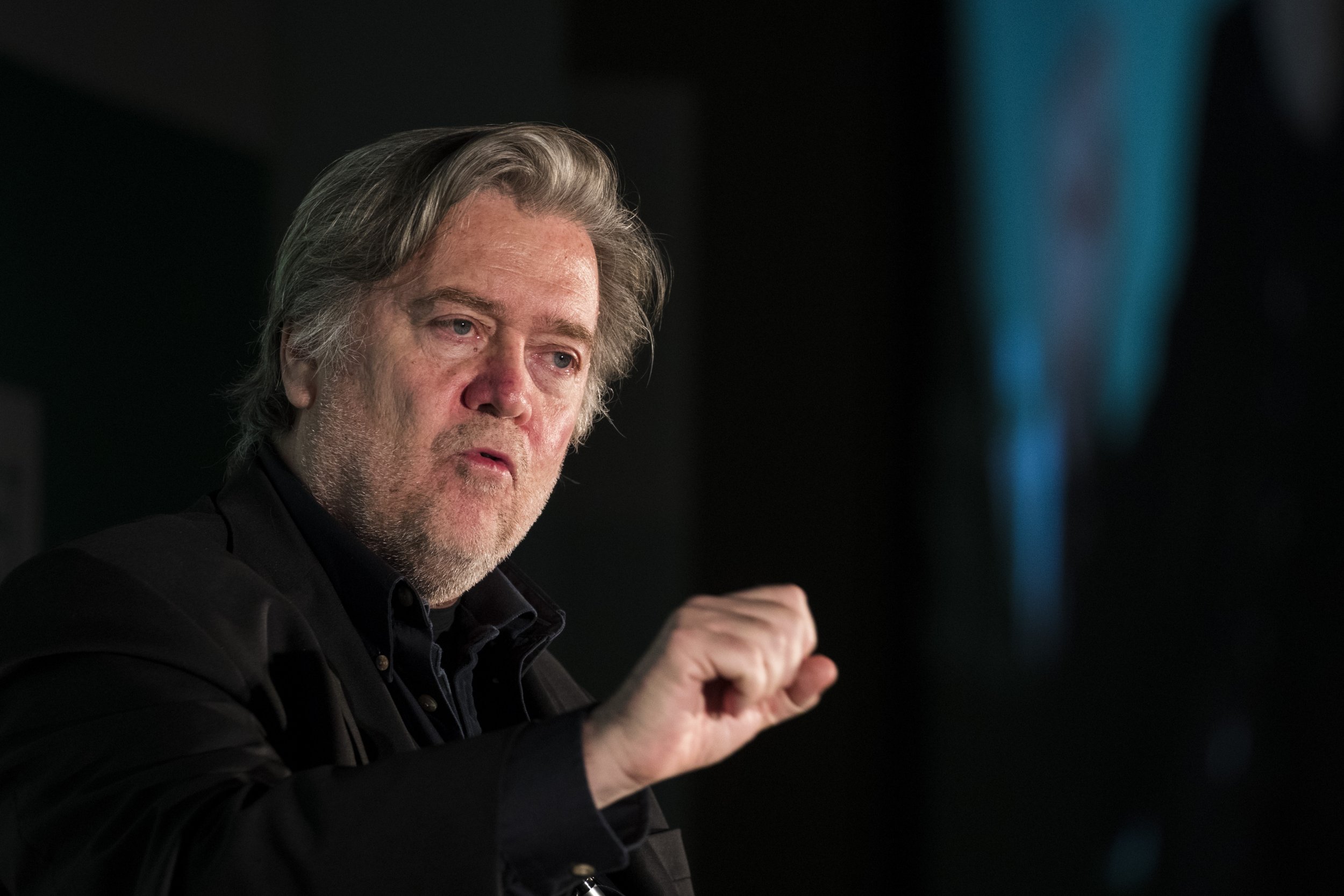 Updated | Author Michael Wolff's tell-all book on President Donald Trump's White House claims that Steve Bannon wanted to kill off any notion of Palestinian statehood, instead giving land in the West Bank and Gaza to neighboring Egypt and Jordan.
Wolff's book recalls a New York dinner in January 2017 where, while eating with the former head of Fox News Roger Ailes, Bannon expounded a vision for the Middle East that would dismantle decades of U.S. foreign policy. His plan included ending the U.S. commitment to the two-state solution to the Arab-Israeli conflict, which would see an independent Palestinian state existing alongside Israel.
Related: Chris Christie: Steve Bannon is irrelevant now that he's been fired by the Trump White House
"Let Jordan take the West Bank, let Egypt take Gaza. Let them deal with it. Or sink trying," Bannon said.
The Breitbart chairman continued to explain remaking the region was possible if Russia could be overcome: "The Saudis are on the brink, Egyptians are on the brink, all scared to death of [Iran] … Yemen, Sinai, Libya … this thing is bad … that's why Russia is so key," he said.
Bannon said the first step in Trump's "program" should be to move the U.S. embassy in Israel from Tel Aviv to Jerusalem.
"Day one we're moving the U.S. embassy to Jerusalem. Netanyahu's all in Sheldon… is all in. We know where we're heading on this," Bannon said referring to Israeli Prime Minister Benjamin Netanyahu and pro-Israel billionaire and casino magnate Sheldon Adelson.
Last month, the White House announced the embassy move, attracting praise from the Israeli right including Netanyahu but condemned across the Arab world. Trump's announcement from Washington that the United States recognized Jerusalem as the capital of Israel sparked riots in Gaza and the West Bank.
For six decades, the U.S. had refused to recognize Israeli sovereignty over Jerusalem, the east of which was seized from Jordan during the 1967 conflict known as the Six-Day War.
Following Trump's announcement, the Palestinian Authority said it no longer considered the United States a fair arbiter for peace in the conflict.
Jordan administered the Palestinian West Bank, and Egypt Gaza, until the 1967 war, when both were seized by Israel. Israel dismantled its final settlement in Gaza in 2005, a year before Hamas took power in the strip. Israel continues to occupy the West Bank as far as the Jordan River.
Correction: A previous version of this story misspelled Sheldon Adelson's last name.