Legal authorities suspect that a fire that began Wednesday inside a New Orleans mansion purportedly owned by musicians Beyoncé and her husband Jay-Z may, in fact, be an arson.
The fire began around 6:20 p.m. local time in the couple's alleged Garden District mansion, WWL-TV reported. Around the same time, New Orleans police officers received a call about a suspicious person nearby. Authorities now believe the two may be linked.
By 7 p.m., roughly 22 firefighters had extinguished the one-alarm fire, the lowest classification for a fire threat. The fire caused damage to the inside of the three-story Spanish Baroque building but reportedly caused no injuries.
A smoke alarm inside the property alerted the fire department early on. "If they hadn't gotten it under control, it could have been worse," a fire department spokesperson said.
Thus far, the city's fire department hasn't publicly commented on the fire's possible cause as it remains under active investigation.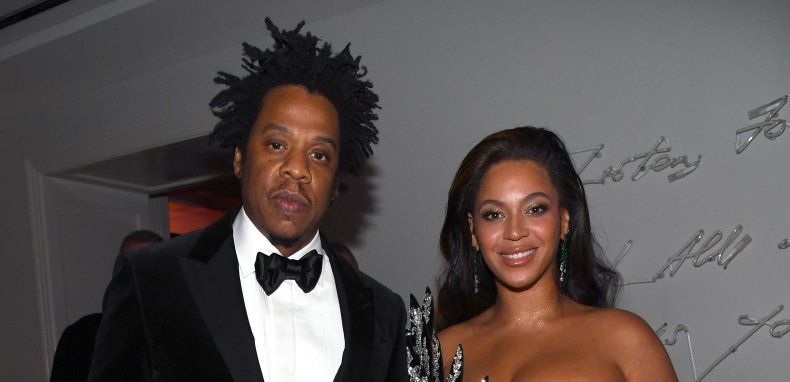 However, WWL-TV said that authorities quickly began an investigation because "there were plenty of clues" that the fire had been deliberately set. An agent with the federal Bureau of Alcohol, Tobacco, Firearms and Explosives (ATF) was also seen on site with police and firefighters. ATF officers often assist in cases of suspected arson.
Sugarcane Park LLC, a management company owned by Beyoncé, reportedly purchased the mansion in 2015. The company's mailing address is the same as the one for Beyoncé management company, Parkwood Entertainment. Neither musician has publicly stated whether they own the mansion.
The fire department said that the historic mansion, built in 1927, has remained vacant. The 13,292 square-foot building has working utilities, six bedrooms, six-and-a-half bathrooms, wood floors, a patio, and a balcony, according to its listing in Realator.com.
Beyoncé recently surprised fans when a younger version of her real-life self popped up as a character in the second season of the Netflix biopic series, Selena: The Series. The series follows the real-life story of Selena Quintanilla, one of the most successful female Latin artists of all time, before her murder at age 23.
In the series, a young Beyoncé—played by actress Giovanna Bush—encounters Quintanilla in her hometown of Houston, Texas. Star-struck with admiration after seeing the Latin music performer, Beyoncé's mother tells her younger self, "Beyoncé Knowles, you better learn not to be afraid of people if you ever wanna be famous too."
Beyoncé also recently made history at the 63rd Annual Grammy Awards in March by becoming the woman with the most Grammy wins of all time.
In early June, Jay-Z filed a lawsuit against Jonathan Mannion, the photographer who shot the iconic cover photo for his 1996 debut album, Reasonable Doubt. Jay-Z said that Mannion had since "exploited" the singer's likeness by selling prints of him for thousands of dollars without his permission.
Newsweek contacted Beyoncé's publicist for comment but did not hear back before publication time.