Fire Breaks Out Aboard Russian Nuclear Submarine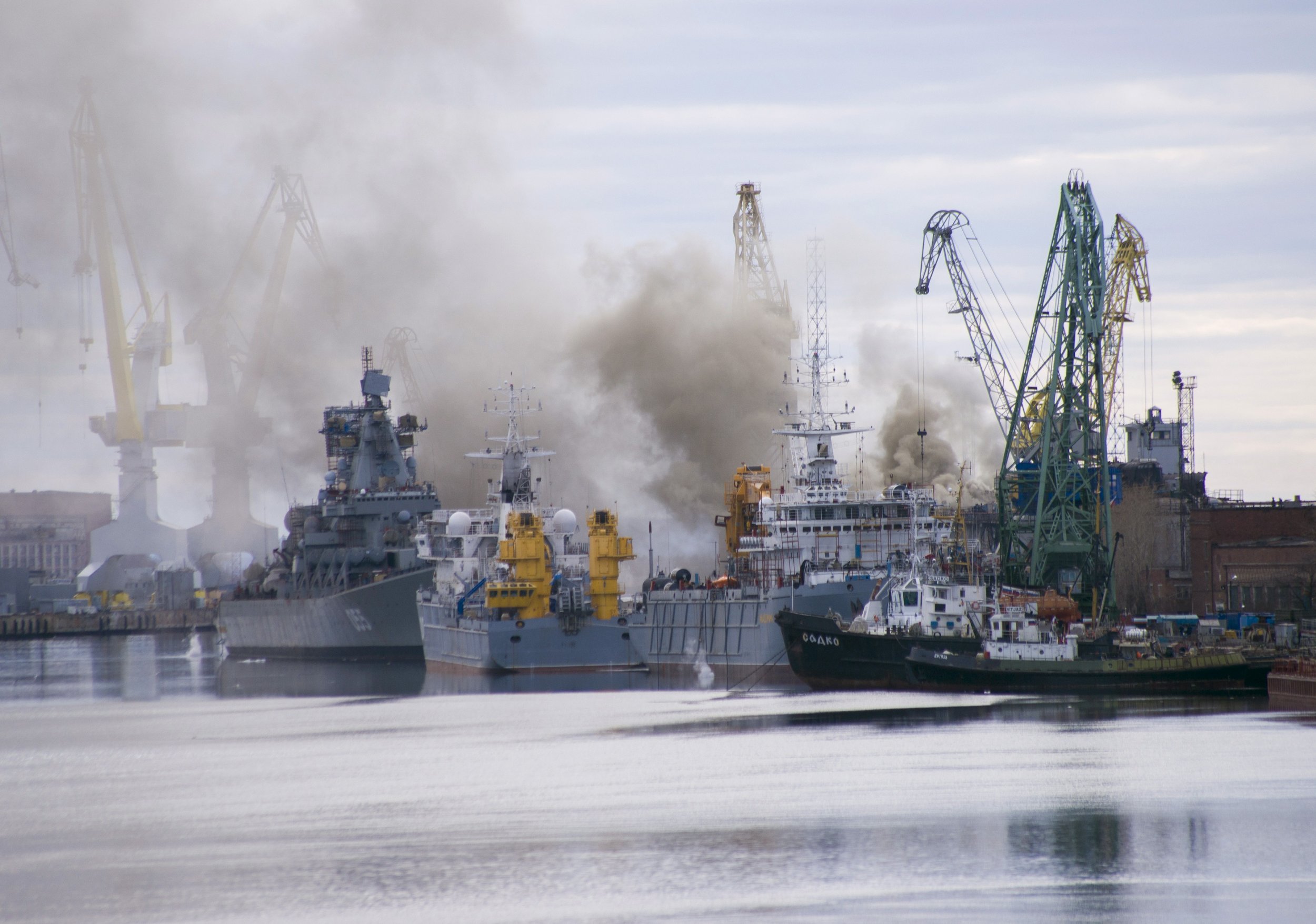 Russia's emergency services are combating a blaze on a nuclear submarine at a port in the country's Arkhangelsk region, in Severodvinsk.
The 155-metre-long 949 Antei submarine, nicknamed Orel, began smoking around 2pm local time today while it was being repaired at the Zvyozdochka shipyard in Russia's northwest. Repair work on the submarine started in 2013 and had been planned to continue until 2016 when it would be handed to the Russian navy.
According to Russian news agency Interfax there have been no reported casualties and both crew and workers left the vessel in "a timely manner" as work to contain the fire began.
Russian state news agency Itar-Tass reported that the submarine's nuclear reactor had been shut down before the fire broke out, adding that no ammunition was onboard the submarine either. A spokesperson for the Zvyozdochka complex told Tass that the fire poses no danger to the city.
According to Interfax the emergency unit in charge of handling the fire decided to fill the dock where the Orel submarine was located with water to extinguish the fire.
Local news outlets spotted the fire from a distance, as some have made comparisons on social media between the incident and the Kursk submarine disaster in 2000 which saw a Russian vessel of the same class sink due to a fire, killing the 118 crewmembers who were on board.
A spokesman for the United Shipbuilding Corporation, Russia's marine vessel contractor, said that as of 8pm local time the fire was expected to be put out within two hours, RIA Novosti reported.