Fire Burns the World's Largest Treehouse to the Ground in Less Than 15 Minutes
Minister's Tree House in Crossville, Tennessee, was once called the "world's largest," measuring almost 100 feet tip-to-tip.
Yesterday, it burned to the ground in less than 15 minutes. The Crossville Chronicle posted a video of the house in flames on Facebook.
"And just like that, it was gone," The Chronicle wrote in the accompanying message. "Fire consumed the Minister's Treehouse Tuesday, burning to the ground in minutes."
Several people commented underneath the post expressing their sadness at hearing the news.
"Never made it to see it. Just breaks my heart. Saw it on Tree house Masters and thought it was amazing," said one Facebook user. "Sorry to see it gone."
"I am so glad that I was able to see both of them before they were destroyed," said another.
According to The Chronicle, emergency services were called to the scene at around 10.30 pm but the house collapsed minutes after their arrival.
Prior to its collapse, the sheer size of the Minister's Tree House's earned it recognition by Guinness World Records. It achieved the title of world's largest treehouse in 2012, Business Insider reported at the time. However, even then, it was only a work in progress.
The colossal structure was built by Minister Horace Burgess. According to Atlas Obscura, its construction was an act of religious devotion. Burgess says he was praying when he heard the voice of God telling him: "If you build a treehouse, I'll see that you never run out of material."
That was in 1993. By 2012, his creation stood 8,000 feet by 10,000 feet around a large white oak—and contained an impressive 80 rooms, Business Insider reported. The five-story structure made of recycled wood and material required the support of six additional trees to keep it stable and cost Burgess thousands of dollars to build.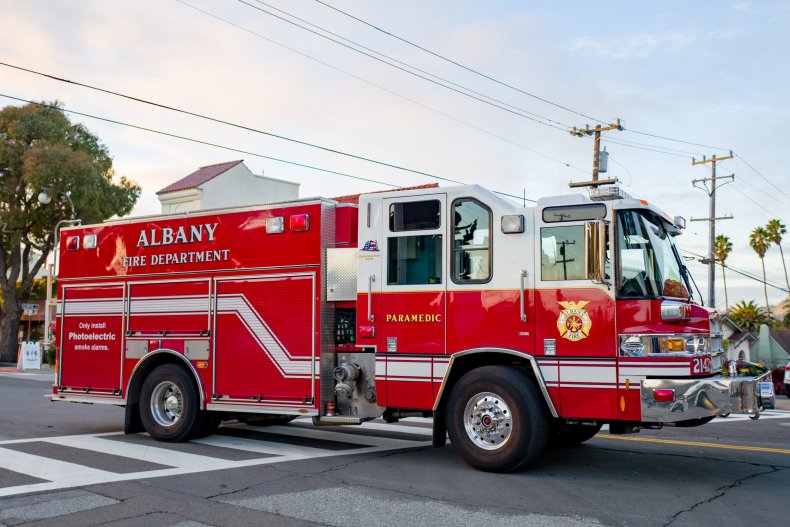 The building was not only a treehouse. It was also a church with its own bell tower that poked out of the tree canopy. According to Atlas Obscura, the tower included bells made of acetylene bottles that would ring out daily.
In spite of its "No Smoking" sign—one of just two signs in the building—the circumstance that caused its destruction was fire. The cause of that fire has not yet been released.
Although too late for the treehouse, the flames have now been controlled, Cumberland County Fire Rescue told WVLT. The cause of the fire is under investigation, Knox News reports