Fire in California: Map Shows Thomas Fire on Track to Break Record as Largest Wildfire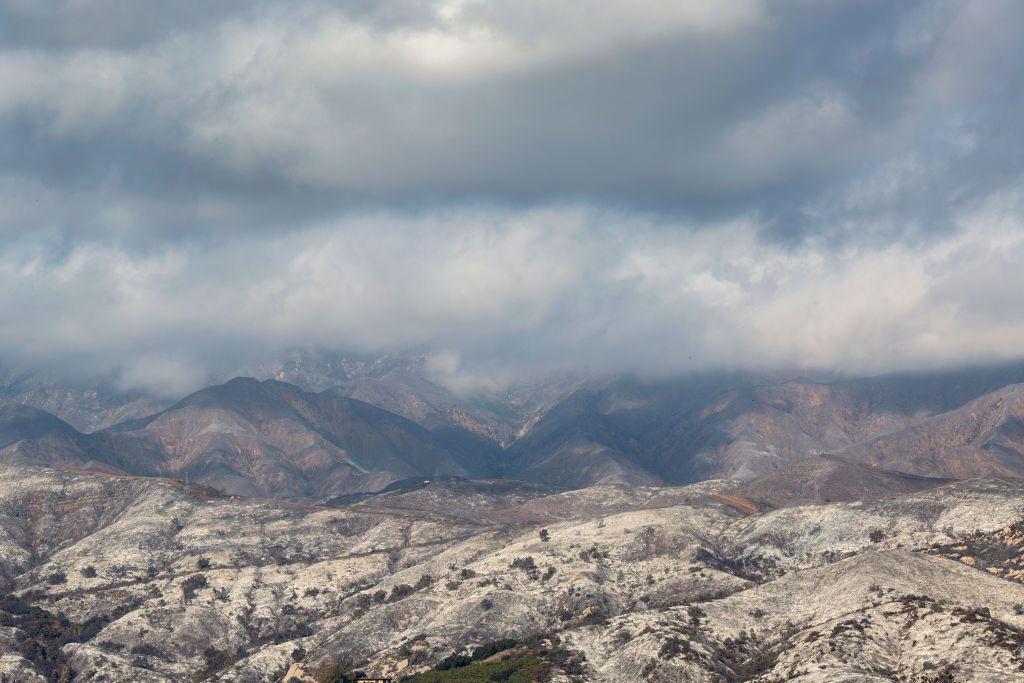 A wildfire in California is on track to break a state record for the largest blaze in modern history, even as light snow sprinkles the region ahead of Christmas—marking a historically unusual time for a wildfire to reach record-level size.
The Thomas Fire has terrorized Southern California since early December, engulfing 272,600 acres in the region as firefighters continue to beat back the blaze. As of Friday morning, the Thomas Fire remained the second-largest fire in California history with 65 percent containment. The December firefight has remained daunting throughout the month due to dry weather conditions and hurricane-strength winds that have fueled the wildfire's growth along the coast.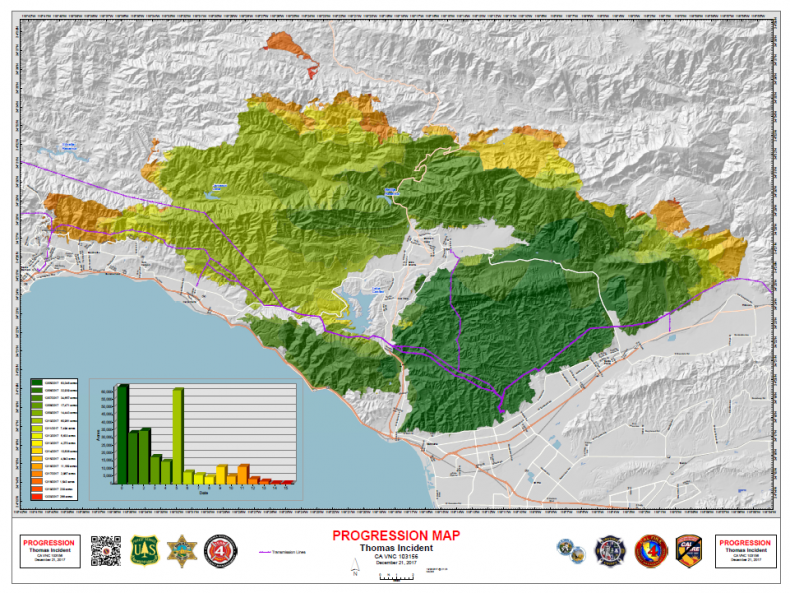 As the Thomas Fire continues to burn, it's on track to surpass California's record-holding 2003 Cedar Fire, which killed 15 people and destroyed 273,246 acres in southern San Diego. The Thomas Fire earned the second-largest wildfire designation on Tuesday by surpassing the Rush Fire, which burned 271,911 acres in 2012. As of Friday morning, the Thomas Fire was about 1 square mile smaller than the Cedar Fire.
The California Department of Forestry and Fire Protection reported on Thursday evening that "a small amount snow" and relative humidity helped reduce the wildfire's rapid consumption of dry fuel in the region. Powerful winds in the region reached 50 miles per hour in the area Thursday, continuing to make firefighters wary due to their ability to accelerate small fires into large problems quickly.
Smaller wildfires that have burned areas of Southern California are mostly extinguished as of Friday, providing relief for firefighters who fought wildfires on multiple fronts. The Creek Fire, which blazed in a Los Angeles neighborhood, is 98 percent contained, but a "fire weather watch" remains in effect through Friday, and all but one evacuation zone has been lifted.
The Thomas Fire has killed two people: firefighter Cory Iverson and civilian Virginia Rae Pesola. As of Friday, the firefight had cost $170 million and has burned through more than 1,060 buildings, leaving a path of destruction as about 6,800 firefighters battle the blaze. The fire is predicted to reach full containment on January 7, 2018.
Related: California fire map update: Thomas Fire is second largest in state history
Firefighters have worked to keep the wildfires away from California's most populated regions while limiting fuel for expansion. The land destruction from the December fires surpasses that of the state's October blazes, which burned 245,000 acres and killed 43 people near Napa Valley.
Firefighting organizations recommended people donate to community partners in the region, like the Salvation Army and Rescue Mission Alliance, if they want to help in California.