What is the Fire Challenge? Internet Challenge Left 12-Year-Old With Severe Burns, Mother Says
A mother from Detroit is aiming to ensure parents are aware of the "fire challenge," an internet challenge that landed her 12-year-old daughter to the hospital.
Brandi Owens told WJBK-TV that her daughter, Timiyah Landers, poured rubbing alcohol and lit herself on fire. The girl was rushed to the hospital and was suffering from severe burns that covered 49 percent of her body, according to the news station.
Owens said Landers and her two friends were hanging out at her home on Friday when she said she went to take a nap. She then heard a small explosion and saw Landers covered in fire from "her knees to her hair," according to WJBK-TV.
The mother told the news station that the girls were trying the popular dare known as the fire challenge. The challenge, which originated from a YouTube video in 2012, shows teenagers setting themselves on fire by applying flammable liquids to their bodies for a short period of time, according to the website KnowYourMeme.com.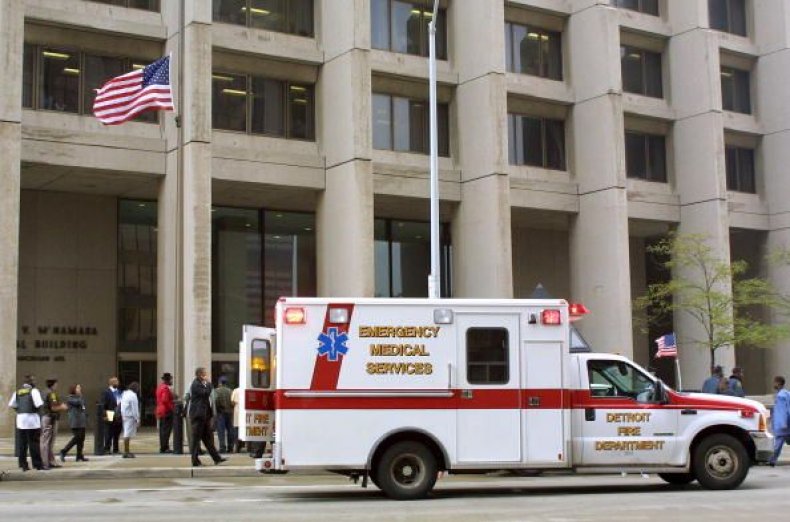 "These kids are trying these YouTube challenges," Owens told the news station. "That's where they get this challenges is YouTube, and they're trying it with their friends."
Owens told WJBK-TV she wants YouTube to ban all of the fire challenge videos on the website. In a statement to Newsweek, a YouTube spokesperson said the website has implemented policies long ago to stop videos like the fire challenge from surfacing on the site.
"YouTube's Community guidelines prohibit content that's intended to encourage dangerous activities that have an inherent risk of physical harm or death. We remove flagged videos that violate our policies," the statement read.
Owens described Landers to Newsweek as a teen who did not liked to be babied. She said seeing her in the hospital with a feeding tube is not the 12-year-old she used to know. She wants parents to be more aware of these harmful challenges so their children won't have to endure what Landers went through.
"Monitor your kids a little bit more and use parental control blocks. Be more involved," Owens told Newsweek. "I don't want another parent going through what I'm going through. My heart is aching, there is nothing I can do to help her."
Owens has started a Gofundme page to raise money for the three surgeries Landers will undergo in order to make a full recovery. She said the 12-year-old will be in the hospital on a ventilator for the next few months, according to the statement on the fundraising page. The fundraiser has raised over $2,300 of its $5,000 goal as of Tuesday.
"Children often do not realize that life is a precious gift and that they cannot copy things that they see on the internet," Owens wrote in the description of the fundraiser. "I hope no other family has to go through this as a parent."
A mother from Charlotte, North Carolina, was arrested in 2014 after she helped her teenage son participate in the fire challenge, WBTV reported at the time. Janie Talley, 41, was arrested for helping her 16-year-old son set himself on fire, who suffered minor burns after he panicked while videotaping.
Authorities across the globe are also warning parents about the "Kiki challenge," where celebrities and teenagers dance to the popular Drake song called "In My Feelings" alongside a car. Many people have injured themselves attempting the challenge, which requires a person to jump out of a car and dance to the song while keeping up with the speed of the car.