'Fire Emblem: Three Houses' DLC Adds a Fourth House in February
After the big Super Smash Bros. Ultimate announcement revealing Byleth is joining the roster, Nintendo dropped a new trailer for the final wave of the Fire Emblem: Three Houses expansion pass.
Wave 4 of the expansion pass adds a new story and a brand-new house. Here's the description of the story:
"Deep in the shadow of Garreg Mach lies Abyss, the underground den of Fódlan's outcasts and home to the monastery's secret fourth house, the Ashen Wolves."
Watch the trailer for the upcoming story expansion in Fire Emblem: Three Houses below.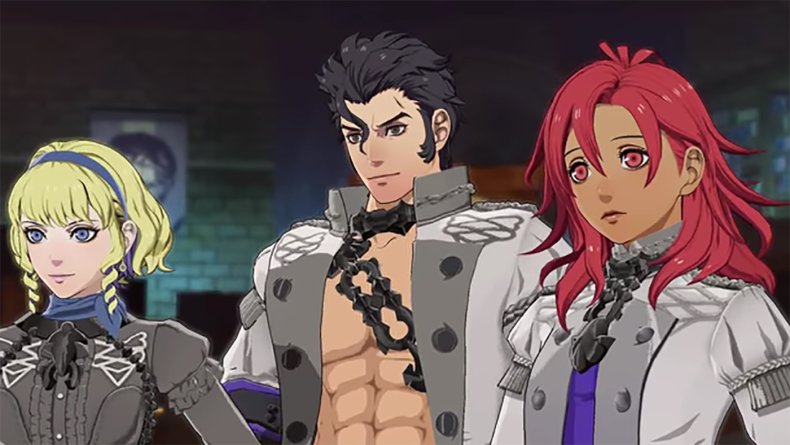 In the Fire Emblem: Three Houses side story, players will be able to freely explore Abyss, battle alongside four students from the Ashen Wolves house, take on new quests and uncover the secrets that reside beneath the surface. Progress through the story to bring your four new subterranean students to the main story as recruitable units, and enjoy the new classes, quests, paralogues and activities that are also featured in the new content.
The Fire Emblem: Three Houses expansion pass is available to purchase now for $24.99. The past DLC in this pass was released in three waves. The first wave gave Byleth new school uniform outfits. The second wave offered five additional Auxiliary Battles and more background music, which can be selected in the Option menu. Players will receive four items that boost stats: Movement Speed + 2, Max HP +7, Str + 3 and Spd +3. One new type of attire for most students and a pair of glasses for Byleth has also been advertised.
Wave 3 lets players recruit Anna by completing a special quest, a new sauna and the ability to interact with animals. Maid and butler battalions and new types of attire for most students are also a part of this wave.
What else you can do with the upcoming side story remains unknown, but we'll post an update as soon as we learn more.
Fire Emblem: Three Houses is available now on Nintendo Switch.
What do you think of the upcoming story expansion? Let us know in the comments section.