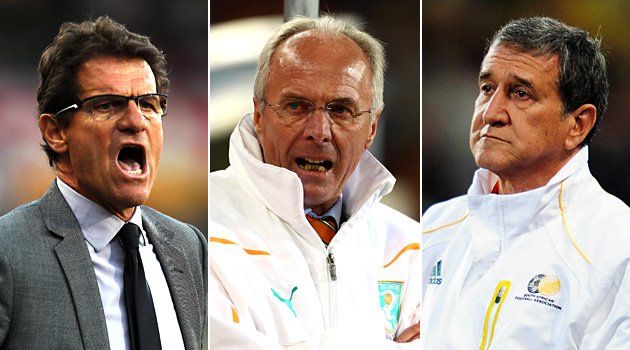 Even before the World Cup ended, the recriminations had begun in countries whose soccer federations had paid through the nose for high-flying coaches who failed—like Fabio Capello in England, Carlos Parreira in South Africa, and Sven-Göran Eriksson in Ivory Coast—to deliver their teams to the final. And for good reason. Capello makes a reported $11 million a year as coach for England, which barely limped out of the group stage. The well-traveled Eriksson received about $2.5 million for his squad's short-lived, losing campaign in the group round. They represent a growing trend in international soccer as teams reach out for help to mercenary coaches who offer to keep them competitive, for a price.
But the coaches who delivered their teams to the finals this year—Vicente del Bosque of Spain and Bert van Marwijk of the Netherlands—are native-born. And this year was no anomaly: the coaches of every single World Cup winner in history have been citizens of the countries they coached. There is an object lesson in all this, and it is that teams henceforth would be wise to stick with homegrown talent rather than chase gold-plated mercenaries. Those men—recruited by the big payoff rather than the niceties of nationality, citizenship, or patriotism—offer a lesson to future competitors: foreign-born managers often have trouble communicating with their new charges, introduce strategies that don't work, cause culture clashes, and devote little time to developing young local talent. Also: they lose.
The cliché of the carpetbagging guru has been around for a while now. Parreira, of Brazil, led Ghana in the late 1960s and took on Kuwait a decade later; Bora Milutinovic, of Serbia, coached Mexico into the quarterfinals of the 1986 World Cup. "It's nothing new," says Eric Wynalda, who was on the 1990, 1994, and 1998 U.S. World Cup squads. "These are guys that are good in a meeting. They get in a room and sell themselves. The more they ask for, the more important they seem." The practice accelerated in the early 1990s. Among those hired abroad were Hungary's Pal Csernai in North Korea in 1991 and Milutinovic, who was appointed that same year by the United States to shore up its 1994 World Cup chances. (It advanced to elevation and lost in the first round.) Milutinovic went on to lead Mexico, Costa Rica, and Nigeria beyond the tournament's first round. Since then, salaries have mushroomed.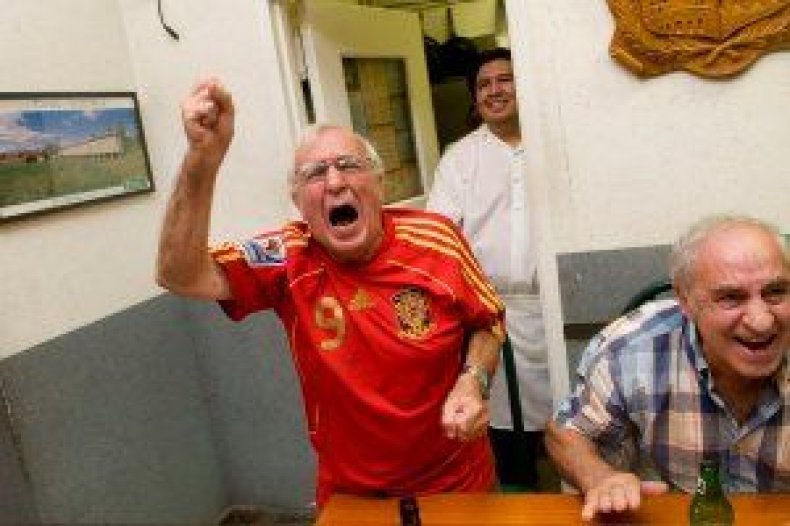 Newsweek subscription offers >
The drawbacks are clear. For one, coaches can be poor at understanding native tongues and styles. Brazil and many other South American teams are known for a fluid, dynamic approach to the game, characterized by balletic moves (think of Kaká, Ronaldinho, and Lionel Messi). The Europeans, by contrast, tend to be more organized and tactical. But when Eriksson took a job coaching Mexico in 2008, he imposed a 4-4-2 formation to a team accustomed to 4-3-3. (Mexicans never warmed to the dour Swede, and when he was sacked after a particularly bad loss to Honduras, fans celebrated his departure in the streets.) Meanwhile, the Serbian coach Milovan Rajevac, brought in to coach Ghana, was criticized for devoting much effort to defending the goal at the expense of attacking. The result: Ghana scored only six goals in five matches at this year's World Cup, including one in a penalty shootout when Uruguay eliminated it. (Even so, Ghana became Africa's team when the continent's other nations were eliminated, and now many on Rajevac's Ghanaian squad lobbied for him to stay on.) "The problem is, every other day we have to reexplain how the machine works to [coaches]," Wynalda tells NEWSWEEK.
Another problem is coaches who stick with strategies that have failed—or worse, cause rifts with the players. For years England was known for the 4-4-2 formation, in which midfielders have to work hard to support both the defense and the attack. (The team acquitted itself well enough but, then again, has not won a World Cup since 1966.) But when Eriksson became England's coach in 2001, he initially decided that approach would not work. "There was a clear revolt," says Steve Davis, a soccer writer for Sports Illustrated. "Beckham and the others were not happy." And when Capello took over England in 2008 following a brief stewardship by Steve McClaren, he largely kept the 4-4-2 formation, even when the performances in South Africa were appalling—England drew twice and won only once, placing second behind the U.S. in its group. Hired guns are paid for their expertise, and they're likely to see their salaries as endorsements of their strategies, which may have worked elsewhere but aren't applicable universally.
Meanwhile, foreign-born coaches know they're only passing through town with a mandate to win now, so they often contribute little to the development of homegrown talent. Like the CEO focused on his company's stock price and dividend, they neglect infrastructure and long-term planning. Eriksson's contract in Ivory Coast was for six months—he oversaw three competitive matches. Dutch coach Pim Verbeek, who guided Australia's national team for about two and a half years, left Aussie football in the same shape he found it, the country's football-association chairman told The Sydney Morning Herald: neither better nor worse.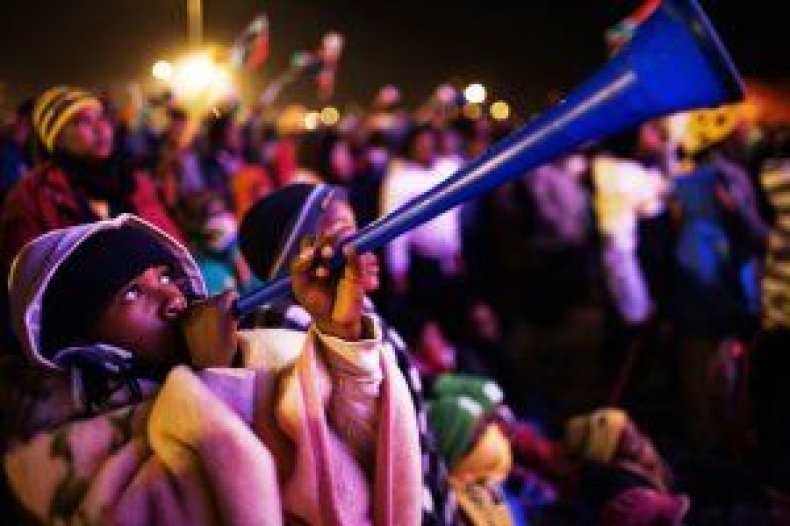 Newsweek subscription offers >
It's true that some foreign-born coaches have had successes (though no championships) at the World Cup. Dutchman Guus Hiddink coached South Korea to fourth place in 2002, led Australia to its best finish in 2006, and took Russia to the Euro 2008 semifinals. He is a national hero in South Korea and even has a stadium named after him there. He will try his hand next with Turkey's national team. But there's no guarantee that he or any of the other highly paid international managers have any unique skills that translate into winning. "These things go in cycles," Wynalda says. "My guess is that we will see a lot of interest in the Dutch and Germans after this World Cup [in which they made the finals]." He says even the U.S. may hunt for a foreigner.
Still, superstar carpetbaggers have a very clear record: they've never won the tournament, and hiring them has opportunity costs in strategy and player development. Bringing in "Europeans" to Africa only for the World Cup is "diabolical and doesn't make sense to me," former South Africa coach Jomo Sono told ESPN. Wynalda thinks he has an explanation. "Chaos is their best friend," he says. "In that chaos they seem to be more important and necessary." Which means that the losses by mercenary managers—and the recriminations that follow—beget contracts for more mercenary managers, and World Cup 2010 will have taught national teams nothing.
Fire the Foreign Coaches | World