Reading Trump 'Fire and Fury' Tell-All Could Leave Your Computer Full of Malware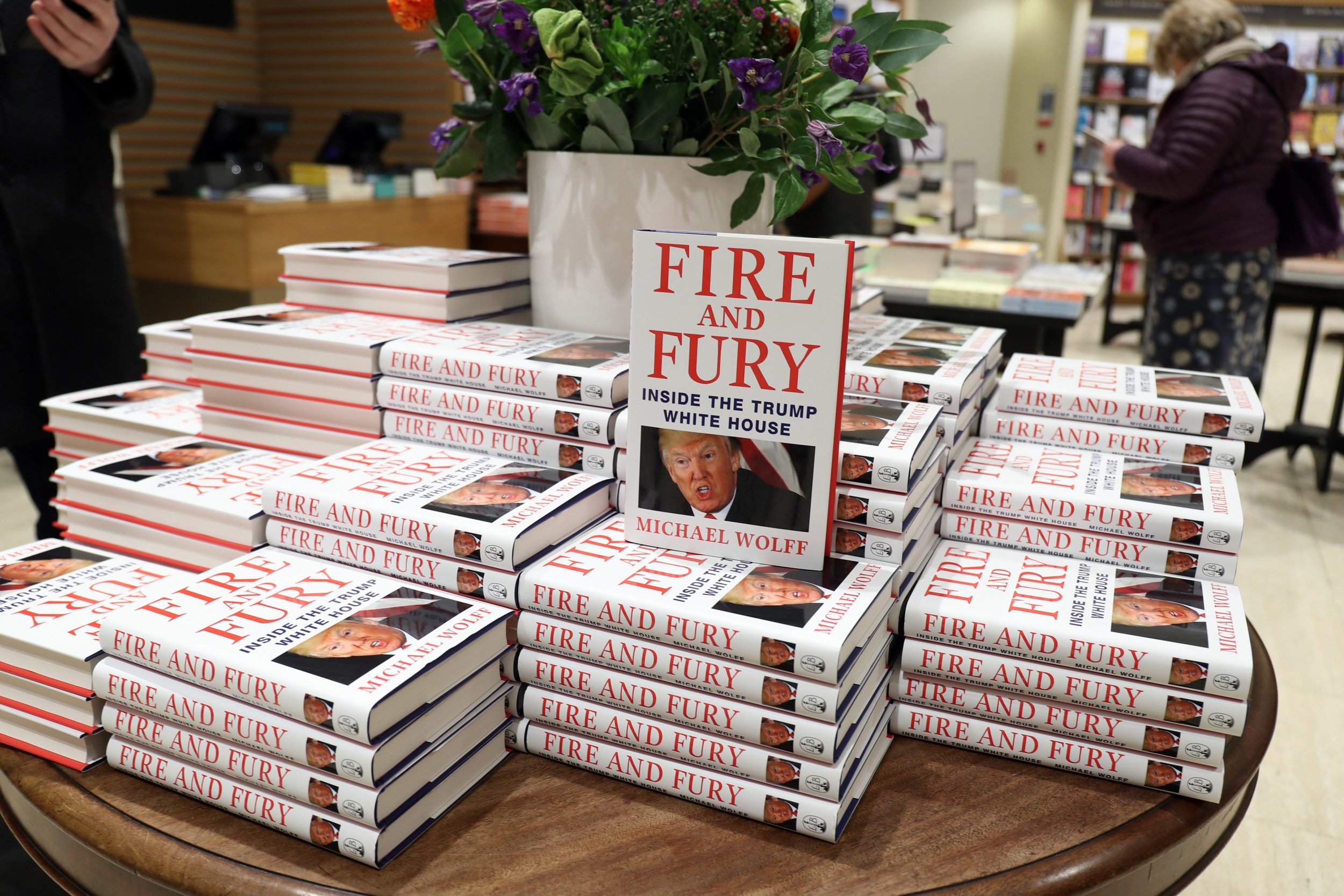 Bogus digital versions of the book that's caused President Donald Trump great ire and raised questions about his fitness for office and his staff are reportedly spreading malware rather than unverified gossip about the commander in chief.
Internet users who try to download these online PDF versions of Fire and Fury: Inside the Trump White House, by Michael Wolff, could receive a dose of malware, a term for things like viruses or Trojan horses that infect computers, according to The Daily Beast.
Versions sold by digital-book dealers like Amazon, Apple and others are not infected, but if a would-be reader tried to snatch the book for free on a torrent site—where books, movies and music can often be downloaded illegally and with potential risks to hardware—they might be infected.
The report was based on an alert from Russia-based cybersecurity firm Kaspersky Lab on Friday.
One of the dangerous book downloads only contains 230 pages of the 328-page real Fire and Fury, and also carries a Windows executable file, according to the report.
It's possible a computer's anti-virus software could detect the malware, but users should probably be careful about downloading anything except from a known e-book seller.
The book itself dominated the Trump administration at the start of the New Year. It claimed some on President Trump's staff were worried about his mental capacity and whether he could run the country, among many allegations that Trump himself has refuted.
The president called it a "Fake Book" and compared his predicament to former President Ronald Reagan, who also dealt with accusations of dementia and Alzheimer's disease while he was in office in the 1980s.
"I've had to put up with the Fake News from the first day I announced that I would be running for President. Now I have to put up with a Fake Book, written by a totally discredited author. Ronald Reagan had the same problem and handled it well. So will I! " Trump tweeted January 7.