California Wildfire Location Maps Update: Malibu, Paradise Homes Destroyed by Blaze, Dozens of Casualties Reported
It's been less than a week since the latest and most destructive fires in California broke out, and since, they've burned hundreds of thousands of acres of land. The fires caused thousands to flee their homes and leave behind their lives to escape the flames.
Celebrities, like Miley Cyrus and Gerard Butler, are among those who have lost their homes to the fires that are burning across the state. The Camp Fire, Woosley Fire and the Hill Fire were three of the more significant fires burning in the state, according to the California Department of Forestry and Fire Protection.
The conditions across the state were incredibly conducive to fires. The air was dry and there was a wind helping to spread the flames and keep the fires traveling. Those conditions also made it more difficult for those fighting the fires to contain them.
Camp Fire: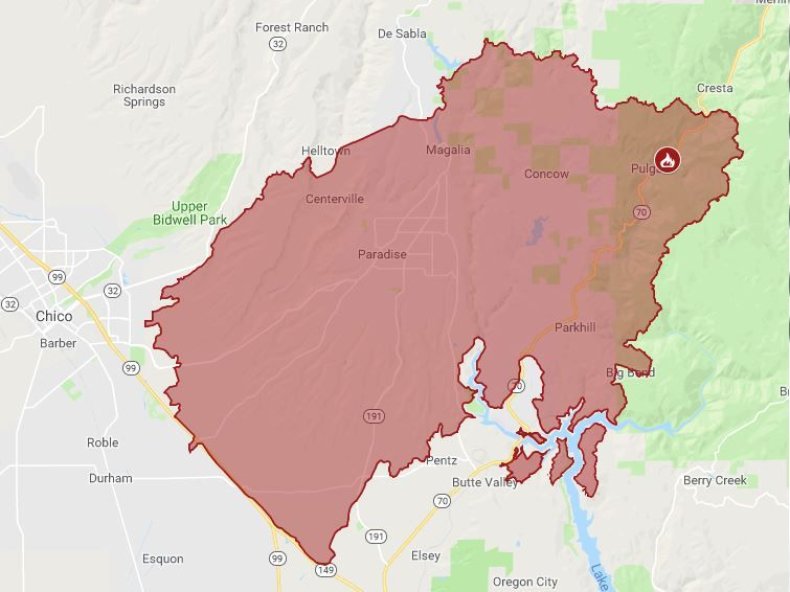 The Camp Fire was burning in Butte County in Paradise, California, and was at 125,000 acres as of Tuesday morning, with only 30 percent containment. The fire started Thursday morning and the cause was under investigation as of Tuesday morning.
The fire had already caused 42 civilian fatalities as of Monday night and injured another three, according to Cal Fire. The massive fire destroyed more than 6,500 homes and 260 commercial buildings in the area and another 15,500 structures were under threat as of Monday night. There were shelters open in the area though some were full.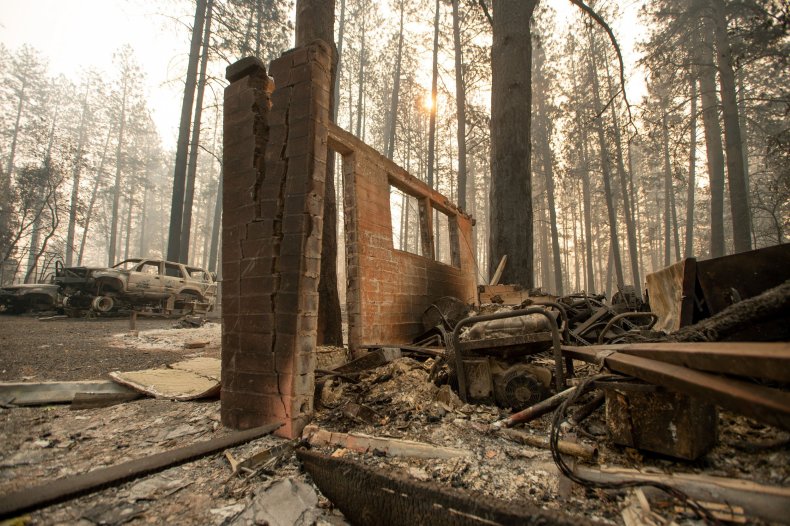 Woolsey Fire: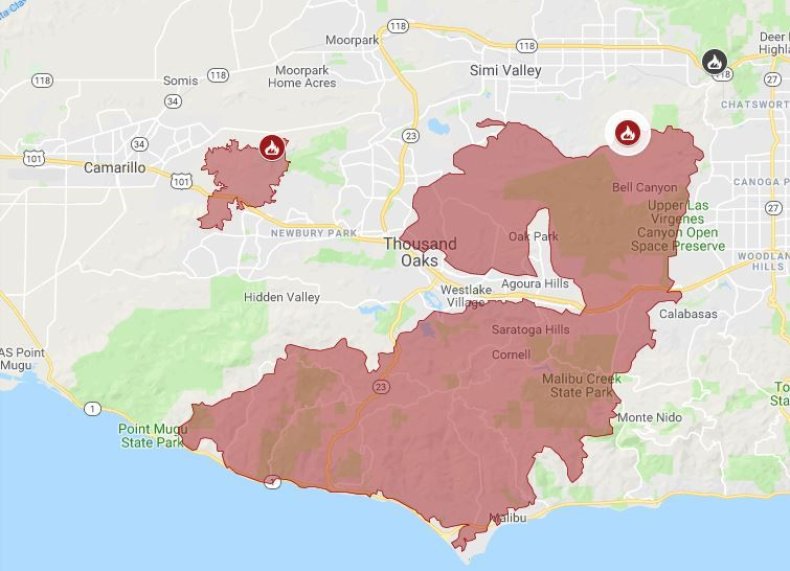 The same day the Camp Fire began so did a fire in Southern California's Ventura County, the Woolsey Fire. The cause of this fire ripping through Malibu was also under investigation Tuesday and it had already caused two civilian casualties and three injuries.
More than 96,000 acres of land were charred from the fire and more than 400 structures were expected to have been destroyed, though another 57,000 were threatened, according to Cal Fire. The fire was 35 percent contained as of Tuesday morning in California.
Hill Fire: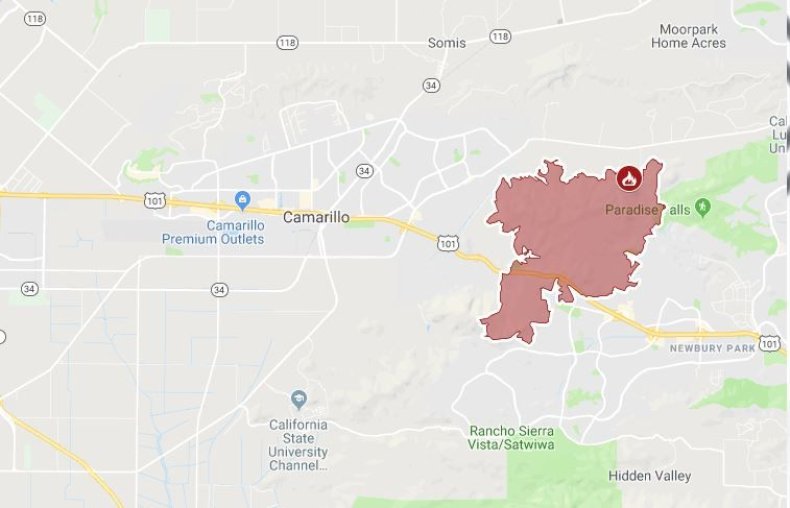 The Hill Fire was smaller and happening northwest of the Woolsey Fire. It was far more contained than the other two fires but was a concern due to the fact that it was burning so close to the Woolsey Fire. The fire was 85 percent contained as of Tuesday night and was burning about 4,500 acres of land.