Fire at Toledo's Lone Abortion Clinic Deemed Arson After Accelerant Found
A fire that broke out at an abortion clinic in Toledo, Ohio, has been ruled arson, according to an internal investigation.
On Thursday, the Toledo Fire & Rescue Department stated that the fire at Capital Care of Toledo Ohio was set intentionally.
On October 28, when firefighters arrived to the location, deemed the city's only abortion clinic, flames were surrounding an electrical box on an exterior wall. Once the power was shut off, firefighters were able to extinguish the blaze before spreading, according to fire department spokesman Pvt. Sterling Rahe.
Rahe also mentioned that arson investigators uncovered traces of accelerant, which further proved that the fire was arson. No one was injured in the fire, but authorities are encouraging individuals to reach out if any information surfaces.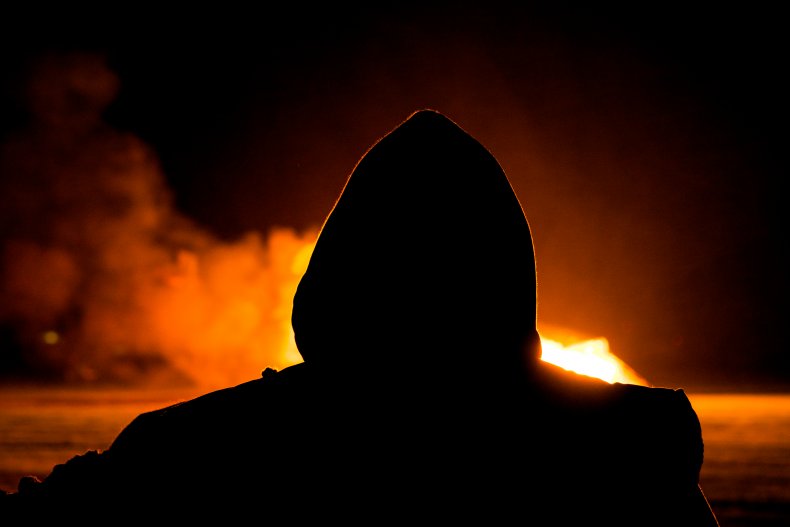 Recently, there have been several unusual fires across the U.S.
On November 3, a Florida woman shared a TikTok video, alleging her fiancé set their home on fire following her attempt to break off the relationship. The clip ended up going viral, amassing over 3 million views, over 800,000 likes, along with thousands of supportive comments.
According to St. Petersburg-based criminal defense team Goldman Wetzel, first-degree arson sentences in Florida can result in "up to 30 years in prison and a $10,000 fine, plus restitution for the destroyed property."
The TikToker has since created a GoFundMe page to aid with the replacement of what was lost in the fire.
On November 2, police said, a man who claimed he used a blowtorch to clean off clusters of cobwebs at his mother's home was arrested and faces charges of first-degree arson and criminal mischief for causing $20,000 to $100,000 in damage. He was also charged with possession of a controlled substance and violating a restraining order.
On October 30, after the Michigan versus Michigan State football game, a man set himself on fire after sitting on a couch that was already burning, police said. His actions were in the midst of a celebration where Spartan fans were burning couches in Lansing, Michigan.
East Lansing Mayor Jessy Gregg expressed her disdain on Facebook after the incident.
"It's tempting to write off the arson and the vandalism as high spirits but last night I witnessed a kerosene-soaked couch on fire two feet away from a line of parked cars, and another fully engaged fire directly under a powerline, with flames high enough that there was concern for the integrity of the wires. And that's just the two fires that I was on the scene for," said Gregg.
Gregg ended her sentiments by saying, "I hope that we can use our outrage to fuel real change. I refuse to stand idle while a dedicated group of bad actors distract from the good work that is being done by the rest of the MSU community."
Newsweek has reached out to Capital Care of Toledo Ohio for further comment.