Wyoming Badger Creek Fire: Pre-Evacuations and Evacuations Ordered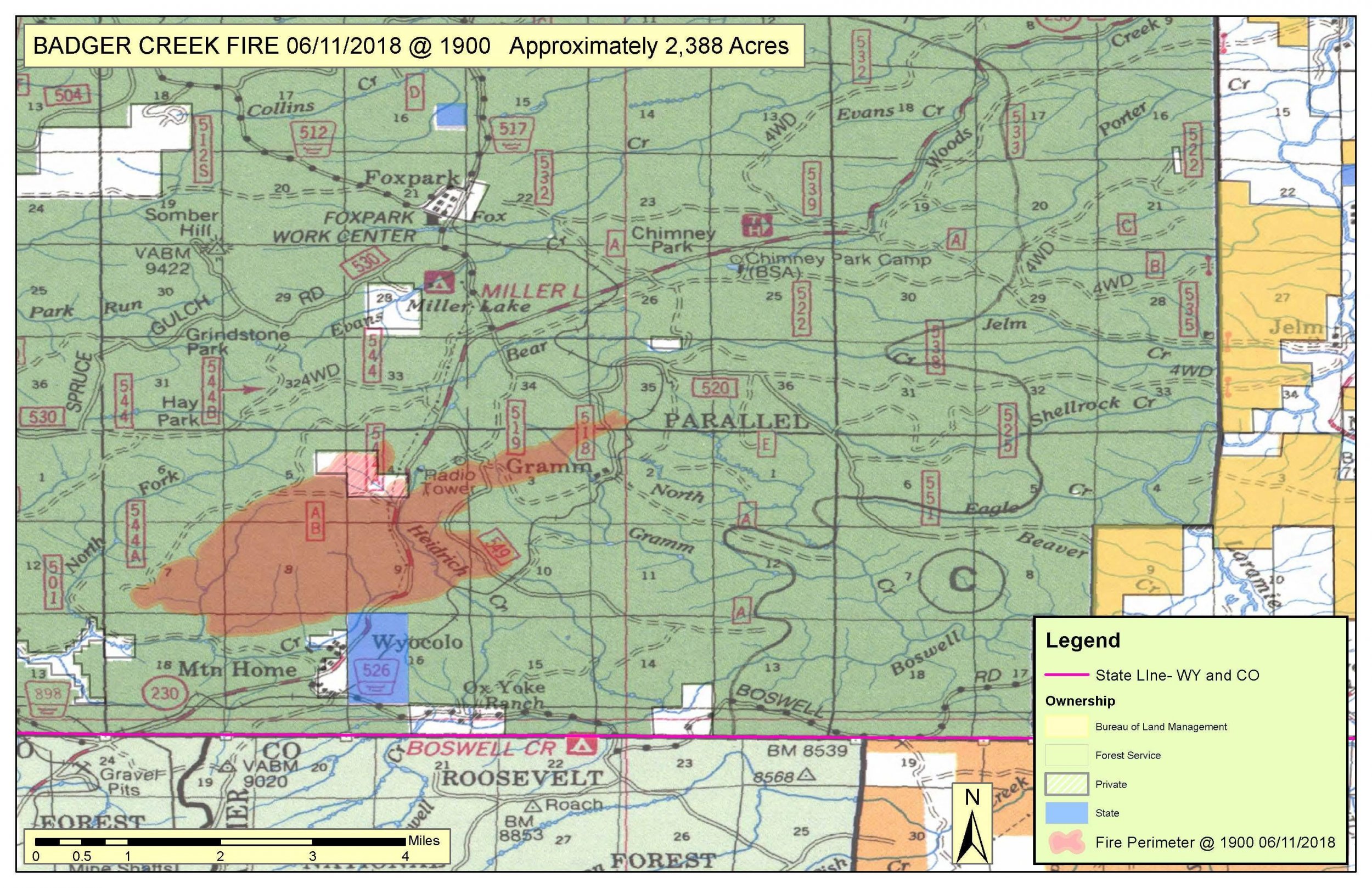 The people of Wyoming are getting a feel for what those in Colorado have been dealing with since the start of June. Due to the Badger Creek Fire, evacuations were ordered for Albany County in the south Snowy Range and Medicine Bow National Forest on Tuesday. There were pre-evacuation orders in other areas along Wyoming's border with Colorado as well.
Woods Landing, New Jelm and Jelm were all ordered to evacuate due to the fire, which reached 2,300 acres of burn activity Tuesday. Other communities like Wyocolo, Beehive and Miller Lake were all issued evacuations earlier. Wyoming Highway 230 was closed due to the flames.
The dry conditions and wind in the area were making the fire difficult to fight, despite the roughly 70 people who were assigned to the fire, according to the Incident Information System.
Power was cut to the areas near the fire as a precaution to prevent any further spreading. As of Tuesday, there were no known structures that were burned or destroyed by the fire and no known injuries or fatalities.
The cause of the fire, which is burning hundreds of miles north of the massive 416 Fire in Colorado, was unknown as of Tuesday, the Wyoming Business Report stated. The fire started on Sunday, and officials were asking anyone who might have been in the area where it started for any information on the cause.
"The overall strategy of fire personnel is for full suppression of the Badger Creek Fire, by engaging in locations with the highest probability of success," said a release from the Forest Service.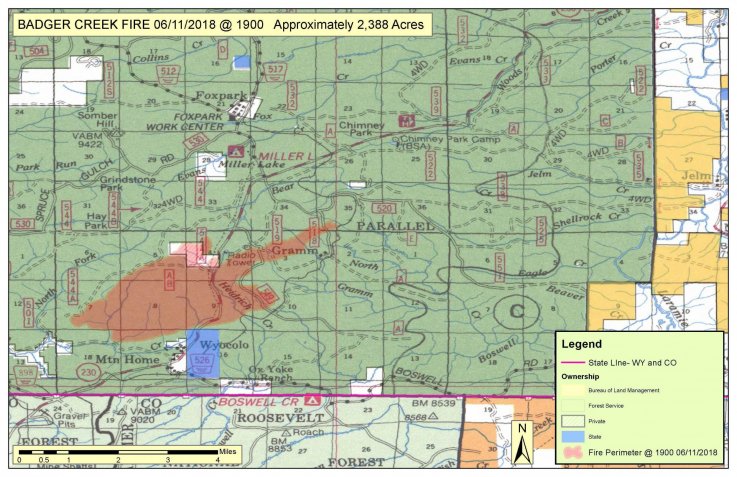 The United States Forest Service was sharing updates on the fire to Twitter and online. When the fire first started Sunday, it was burning on just 100 acres, but in the past few days has increased rapidly to cover thousands of acres.
Part of the reason the fire is burning so rapidly is that there are lodgepole pines that have been damaged by pine beetles in the area, and the wood is burning easier than healthy trees.
Smoke from the fire was traveling as far as Nebraska on Tuesday.
The 416 fire, burning a few hundred miles south in Colorado, was covering more than 20,000 acres of land and has been rapidly growing over the course of days. During the weekend, it doubled in size, and then it increased by a third from Sunday to Monday.
Conditions in Colorado and Wyoming were hot and dry with low levels of humidity, making for perfect fire conditions.
Wyoming Badger Creek Fire: Pre-Evacuations and Evacuations Ordered | U.S.