Gun Suicide Deaths are Increasing, Costing Billions Per Year, Report Shows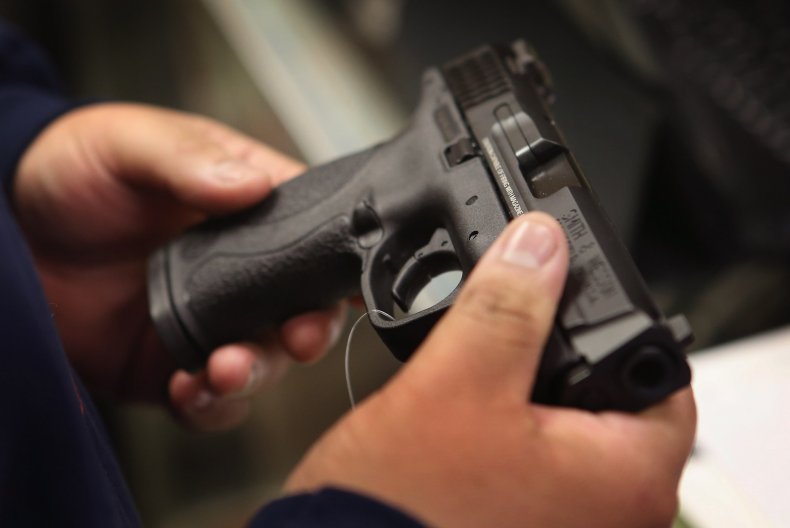 Access to firearms triples the risk of death by suicide, which is having a punishing effect on the U.S. economy, a startling new report from the United States Joint Economic Committee showed.
The report documented the alarming extent to which gun violence and suicide overlap to exact an economic and societal toll in the nation. Using data from the Centers for Disease Control and Prevention (CDC), the report also showed that the rate of suicide has steadily risen, increasing by 30 percent over the past two decades, and suicide and self-harm has cost Americans as much as $70 billion each year.
In 2017, more than 47,000 Americans died by suicide and another 1.4 million attempted it. According to the report, firearms are the leading method for suicide: 51 percent of related deaths are carried out with a firearm. And out of all firearm deaths, 60 percent are attributable to suicide.
"The report we are releasing today is sobering, and it leads to an overpowering conclusion that access to firearms is highly correlated with suicide rates," said Representative Carolyn Maloney, vice-chairwoman of the committee that commissioned the report, in a press conference Monday.
"There has been a devastating rise in suicides across the country for nearly two decades, and yet this national public health crisis is so often discussed in whispers. This stigma has kept our country from understanding and confronting this deadly challenge," said Robin Lloyd, managing director of the gun control group Giffords.
The 24,000 firearm suicides that occur every year are a driving factor of the economic toll of suicide and self-harm overall, which the report measured to be $70 billion per year. These economic penalties were derived solely from medical costs and lost economic output, suggesting that a broader toll which accounts for related factors could be higher.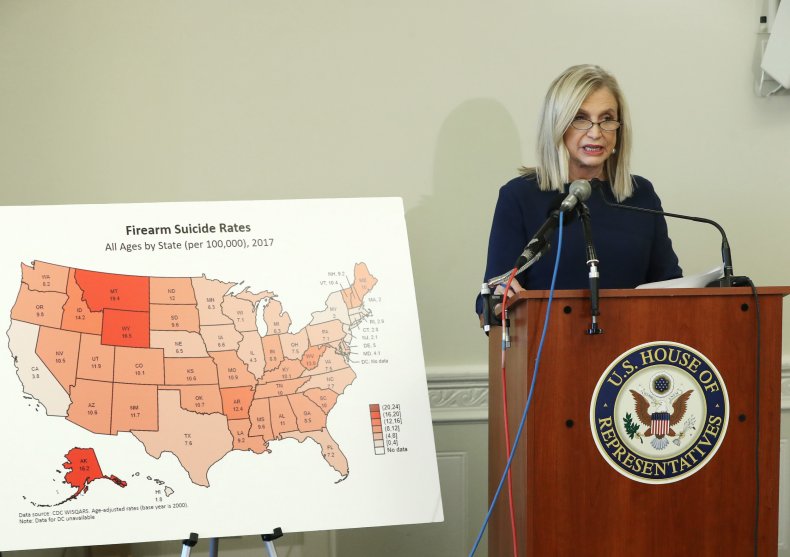 Authors of the report also found that Montana, Wyoming and Alaska, which have incredibly permissive gun laws and high rates of gun ownership, suffer from the highest firearm suicide rates in the country. Gun ownership does not just increase the population-adjusted number of suicides, they said, but it also makes firearms an increasingly preferred option to take one's own life. In Montana, for example, nearly 69 percent of suicides involve a firearm, 18 percentage points higher than the national average.
The toll of this form of gun violence is acute among white men. Firearm suicides are the leading cause of violent death—and comprise a majority of these deaths—for white men, the report shows. Nearly 80 percent of firearm suicides are carried out by white men.
According to a 2017 analysis by the Pew Research Center shows white men are substantially likely to be gun owners. Only about one-quarter of white women and non-white men own guns.