No Background Checks for DIY Firearms, Gun-Rights Supporters Notch Temporary Courtroom Win in Pennsylvania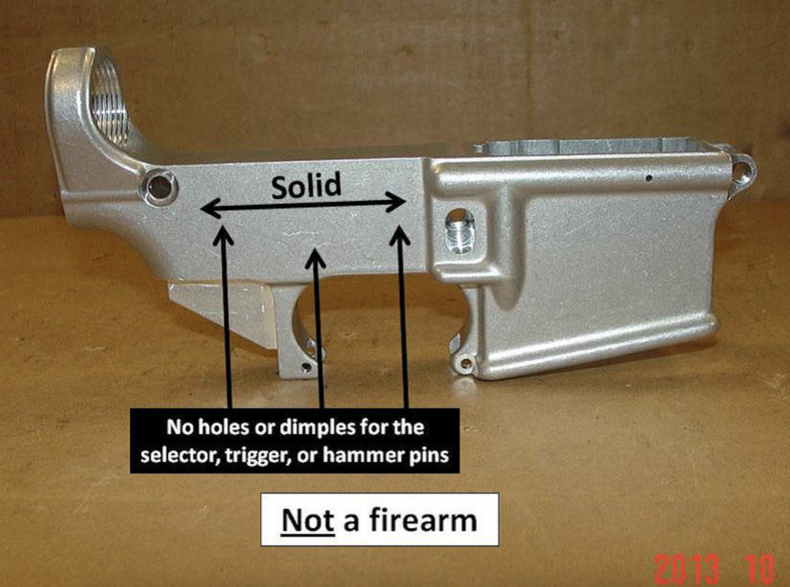 Gun-rights supporters in Pennsylvania secured a temporary victory Friday after a commonwealth judge ordered the state to stop mandating background checks on weapons precursors, which are commonly used to make DIY firearms.
The order, in the form of a preliminary injunction, was first sought in December by the Firearms Policy Coalition, a non-profit gun-rights group, in addition to industry plaintiffs.
While Commonwealth Court Judge P. Kevin Brobson's ruling restraints the state from requiring background checks on firearms precursor sales, it left open the possibility that Attorney General Joshua Shapiro and the Pennsylvania State Police could enforce such a policy in the future.
Brobson objected to the background check policy on entirely procedural grounds, noting that the state "could take additional steps to implement its new policy in the near term" that would allow the injunction to be lifted.
While a temporary victory, the Firearms Policy Coalition lauded the decision.
"Attorney General Josh Shapiro and the [State Police] attempted to shoehorn a radical expansion of the law into the definition to suit a political agenda," Adam Kraut, the organization's director of legal strategy, said in a press release. "We are delighted with this positive development and look forward to further litigating on behalf of the People, civil rights, and individual liberty."
Friday's decision largely turned on two of four issues raised in the original application for the injunction. The plaintiffs alleged that the state failed to adopt and implement the new policy—previously, unfinished firearms parts were not subject to background checks or regulated as firearms—in a sufficiently transparent way.
The lawsuit had also argued that the new rules should be declared void for being so vague to the point of being incomprehensible by sellers subject to their requirements.
Weapons components, such as the frames or receivers of firearms, are regulated just as their fully assembled counterparts. However, unfinished receivers that have not been fully manufactured are not traditionally considered firearms, most notably by the Bureau of Alcohol, Tobacco, Firearms and Explosives, which enforces federal firearms regulations.
This means that when unfinished precursors are sold through firearms dealers, they don't have to be stamped with a serial number and a background check is not required. Some individual states have clamped down on precursors. California, for example, has enacted legislation requiring that DIY firearms be engraved with a serial number and that unfinished parts be sold through licensed vendors pursuant to a background check.
Precursors need to be machined into fully finished parts in order to be functional, a process that can either be relatively straightforward or time-consuming and complex, depending on the state of the precursor and machinery required to do the job.
Governor Tom Wolf has expressed concerns that allowing unregulated sales of precursors could serve as an avenue for felons and other individuals prohibited from possessing firearms to skirt checks built into the system.
The new Pennsylvania policy was a result of a request sent by the State Police to Shapiro's office seeking guidance on how to treat unfinished parts under Pennsylvania law. Shapiro's opinion, issued in December, formed the basis of the state police's subsequent decision to implement a mandatory background check policy for precursors.
In a statement to Newsweek, Shapiro's office expressed renewed determination to continue to treat unfinished parts as firearms under state law, despite the judge at least temporarily blocking any practical consequences of that opinion.
"This injunction doesn't change our legal opinion. 80 percent receivers are firearms in Pennsylvania," Shapiro said. "We will continue to defend the Pennsylvania State Police in this litigation and are dedicated to keeping these DIY gun assembly kits out of the hands of criminals."