Fireball Whisky Recalled in Scandinavia for Containing Antifreeze Chemical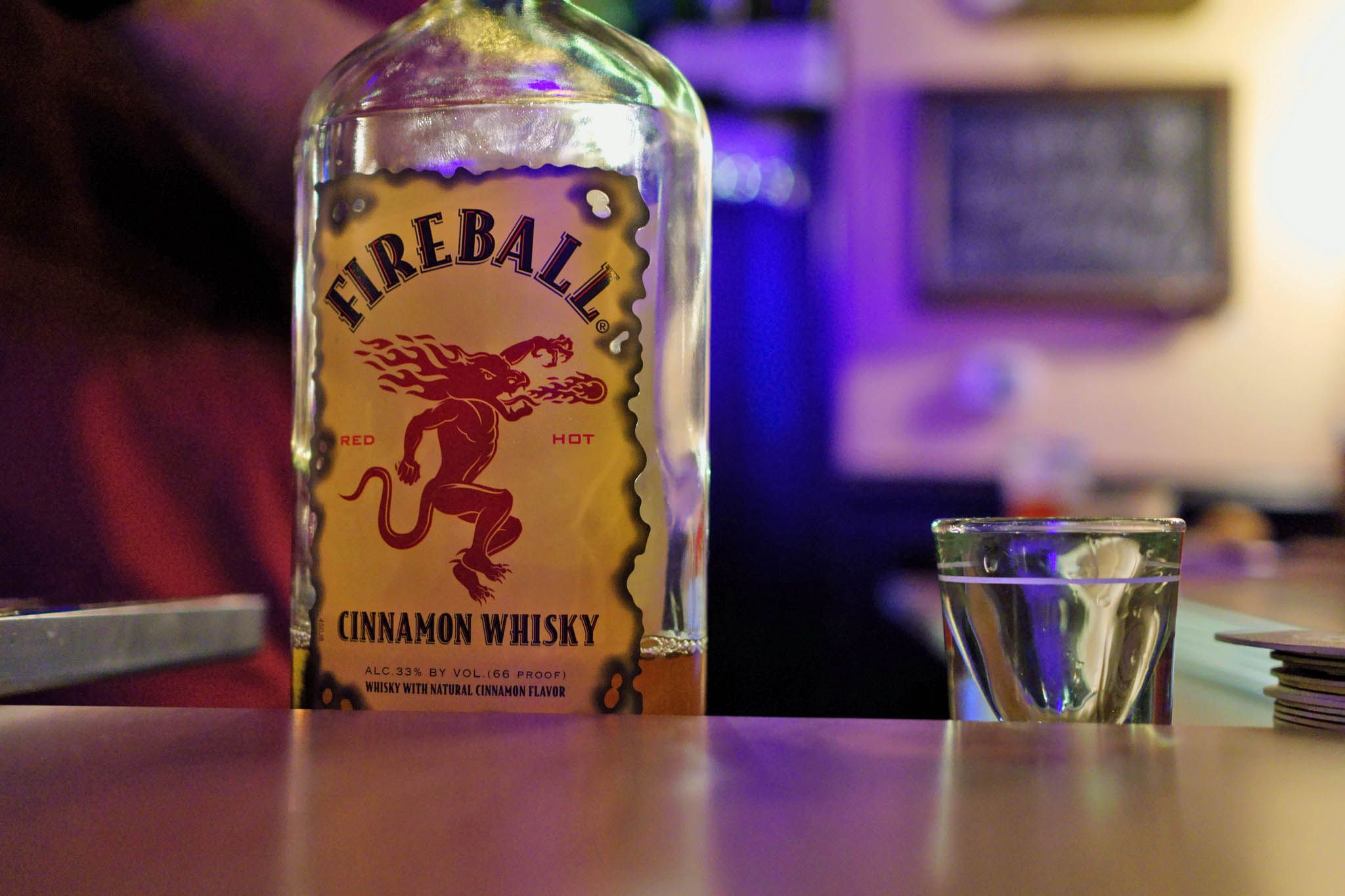 Fireball Cinnamon Whisky, which tastes like a pack of Big Red steeped in lighter fluid, is being recalled in Sweden, Finland and Norway for containing high levels of propylene glycol, a chemical used in antifreeze.
The batch was pulled from Scandinavian shelves after suppliers discovered that Fireball's parent company, Louisiana-based Sazerac, had shipped batches of the stuff to Europe that had been prepared with the U.S. recipe. But why the difference? Europe's food regulations are stricter than those of the United States.
Finnish news site Yle reported on Monday that Alko, the nation's alcohol monopoly, said that while the cinnamon whiskey may have been prepared with U.S. Food and Drug Administration regulations in mind, it wasn't acceptable in Europe, which apparently does not want delicious antifreeze in its alcoholic beverages.
Previously, the U.S. Food and Drug Administration claimed that up to 50 grams of propylene glycol is "generally recognized as safe" to consume in food. It typically is labeled as E-1520 in your favorite processed treats. The additive is usually found in cosmetic products and medications, where it helps to maintain moisture and absorb any extra water, KFOR reports. The same chemical is the one found in antifreeze used in cars and airplanes.
In a statement, Fireball Cinnamon Whisky said: "Unfortunately, Fireball shipped its North American formula to Europe and found that one ingredient is out of compliance with European regulations. Finland, Sweden and Norway have asked to recall those specific batches, which is what the brand is doing. Fireball anticipates being back on the shelves for fans in those countries within three weeks."
Americans can still enjoy the tasty antifreeze-laden whiskey, though, as it's not being recalled in the U.S.. But the snafu does give a new meaning to Fireball's real catchphrase: "Tastes like heaven, burns like hell."