Man Breaks into Florida Home, Lights Fireworks Under Child's Bed as 'Prank'
A homeless Florida man has been arrested after breaking into a home and tossing lit firecrackers under the bed of a sleeping child.
Matthew Morrison, 44, was charged with child cruelty, burglary and possession of a controlled substance.
Morrison had been camping out in a tent in the family's yard in Crestview, about 50 miles from Pensacola. On Sunday, he he went inside the home without permission and threw a string of firecrackers under the bed of the owner's 9-year-old daughter.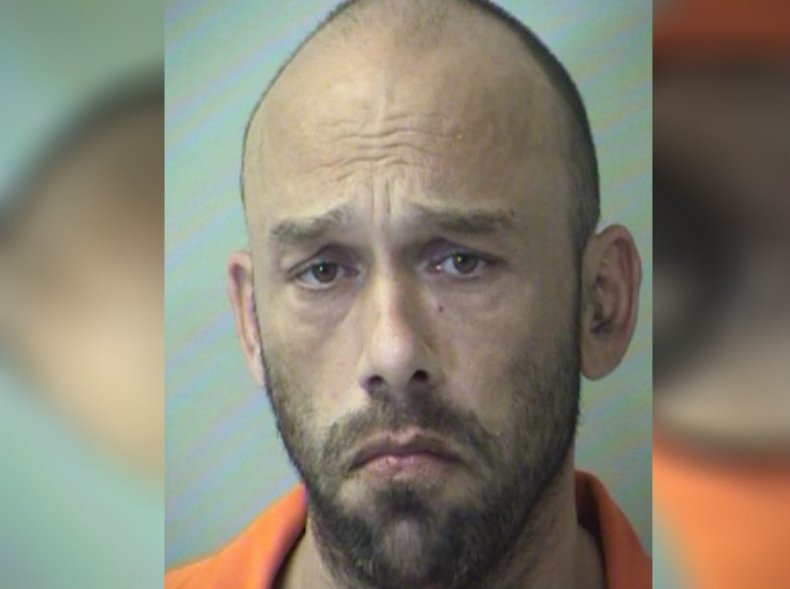 The homeowner told police he chased Morrison out of his house with a stick.
Deputies found about two grams of methamphetamine in Morrison's pants pocket.
The July 4th holiday saw a number of fireworks-related incidents: In Houston, a suspect fired on car on Thursday and ignited fireworks inside, causing serious burns to the driver and his family.
The two drivers reportedly pulled into a gas station, where the other driver pulled out a gun. The father tried to drive away, but Rivera allegedly opened fire on the truck, igniting fireworks that were in the back of the vehicle.
After turning himself in to police on Sunday, 18-year-old Bayron Rivera was charged with four counts of aggravated assault.
In Washington, D.C., fireworks went off in Union Station, causing travelers to flee in panic. Man assumed it was gunfire. NBC Washington reported three people needed medical treatment.
And in Washington state, a family's front yard was engulfed in an explosion after an amateur fireworks show took a wrong turn. Denis Kiriaev returned home from a professional firework show to find burnt garbage scattered across his lawn.
Reviewing security footage the next morning, Kiriaev discovered his neighbor had attempted to shoot off fireworks from their lawn shooting off fireworks in front of their own yard. Within seconds, the screen shows a large explosion with adults and children running for safety.
In Nebraska, a family of six is homeless after their house burned nearly to the ground in another Independence Day fireworks show gone awry. "It kind of amazes me sometimes, what we find that didn't burn," victim Amanda Gurnsey told 1100 NOW. "Just minutes. I feel overwhelmed and grateful that we got out".
The Gurnsey family cat and two pet sugar gliders did not survive.
Man Breaks into Florida Home, Lights Fireworks Under Child's Bed as 'Prank' | News