Actor Rockmond Dunbar is suing Disney and its production company 20th Television, alleging he was denied a religious exemption against the COVID-19 vaccine that led to him exiting the hit Fox show 9-1-1.
Dunbar, 49, had his 9-1-1 contract terminated by studio executives in November amidst new COVID guidelines that had been implemented on set the previous month. He had played Michael before his character was written off after his departure. Michael had been one of the show's recurring characters since the series premiered in 2017.
At the time of his exit, Dunbar told Deadline he was dismissed from the show following alleged instances of discrimination because of his refusal to get the COVID-19 jab. The updated protocols on the series required that all actors on 9-1-1 be fully vaccinated.
Dunbar applied for both a medical and religious exemption, the medical exemption reportedly being due to an undisclosed disability. However, he claimed that he was forced off of the show after Disney denied these exemptions.
"I applied for religious and medical accommodations pursuant to the law and unfortunately was denied by my employer," Dunbar told Deadline in a statement. "My sincerely held beliefs and private medical history are very intimate and personal aspects of my life that I do not publicly discuss and have no desire to start now."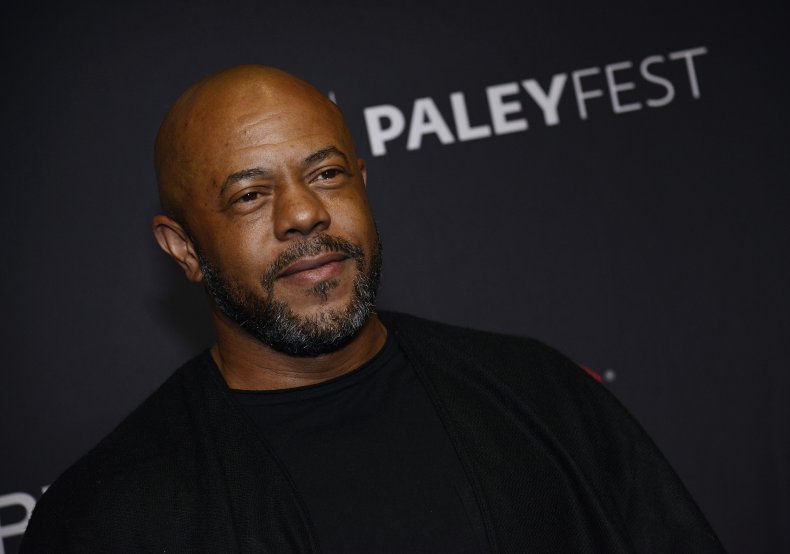 In the lawsuit filed Thursday, further details of Dunbar's allegations were revealed in court documents. This includes the assertion that, as a follower of the Church of Universal Wisdom, he is forbidden from receiving vaccines.
Following Disney's denial of these exemptions, the lawsuit claims the company engaged in alleged violations of the Civil Rights Act when they retaliated against Dunbar. This includes the claim that Disney mischaracterized the motives behind Dunbar's refusal to get the vaccine.
"[Disney] summarily terminated Mr. Dunbar's employment agreement, and refused to pay him the hundreds of thousands of dollars that are still owed to him," the lawsuit states. "He believes that [Disney] wrongfully leaked negative information to the media about his departure from 9-1-1 including that he sought both religious and medical exemptions that were denied."
"Defendants deliberately made it sound like Mr. Dunbar was a recalcitrant anti-vaxxer, rather than present the truth—that like millions of other Americans, he is a sincere adherent to a non-mainstream religious belief that prevents him from being vaccinated," the lawsuit states.
The lawsuit also claims that Dunbar, who is Black, was additionally discriminated against because of his race. A further claim stated that white actors on the show who had applied for similar exemptions had gotten theirs granted.
"On information and belief, Disney has a history of racial discrimination, and Mr. Dunbar was subjected to disparate treatment and disparate impact discrimination on the basis of his race," the lawsuit states. "On information and belief, non-minority employees similarly situated were not subject to termination when they refused the COVID-19 vaccine."
Disney executives have denied that race played a factor in the choice to terminate Dunbar's contract.
In a statement sent to Newsweek, 20th Television said: "To ensure safe working environments at our productions we have implemented a mandatory vaccination confirmation process. While we will not comment on any one individual, each request for exemption is given a thorough review and we grant accommodations consistent with our legal obligations. There are no differences in our process or decision-making based on an employee's race."
An agent for Dunbar also sent Newsweek a statement saying that the lawsuit was "not about the company's right as a private entity to enact a mandatory vaccination policy, nor is it about vaccines."
"What this is about, are studios following federal law and honoring the agreement between the unions and producers in their 'Return to Work' protocols by affording each and every employee regardless of race/religion/medical disability, or sincerely held beliefs, the right to a fair, just, and equal interactive process free of the personal and political bias, discrimination and retaliation by those within the company assigned to oversee such processes - Mr. Dunbar was denied this opportunity," the statement continued.
Update (02/17/2022, 9:30 p.m. ET): This story has been updated with a statement from Dunbar's agent.