Man Hired by Air Force Base After Allegedly Saying He Fantasized About Raping Underage Girls in Federal Job Interview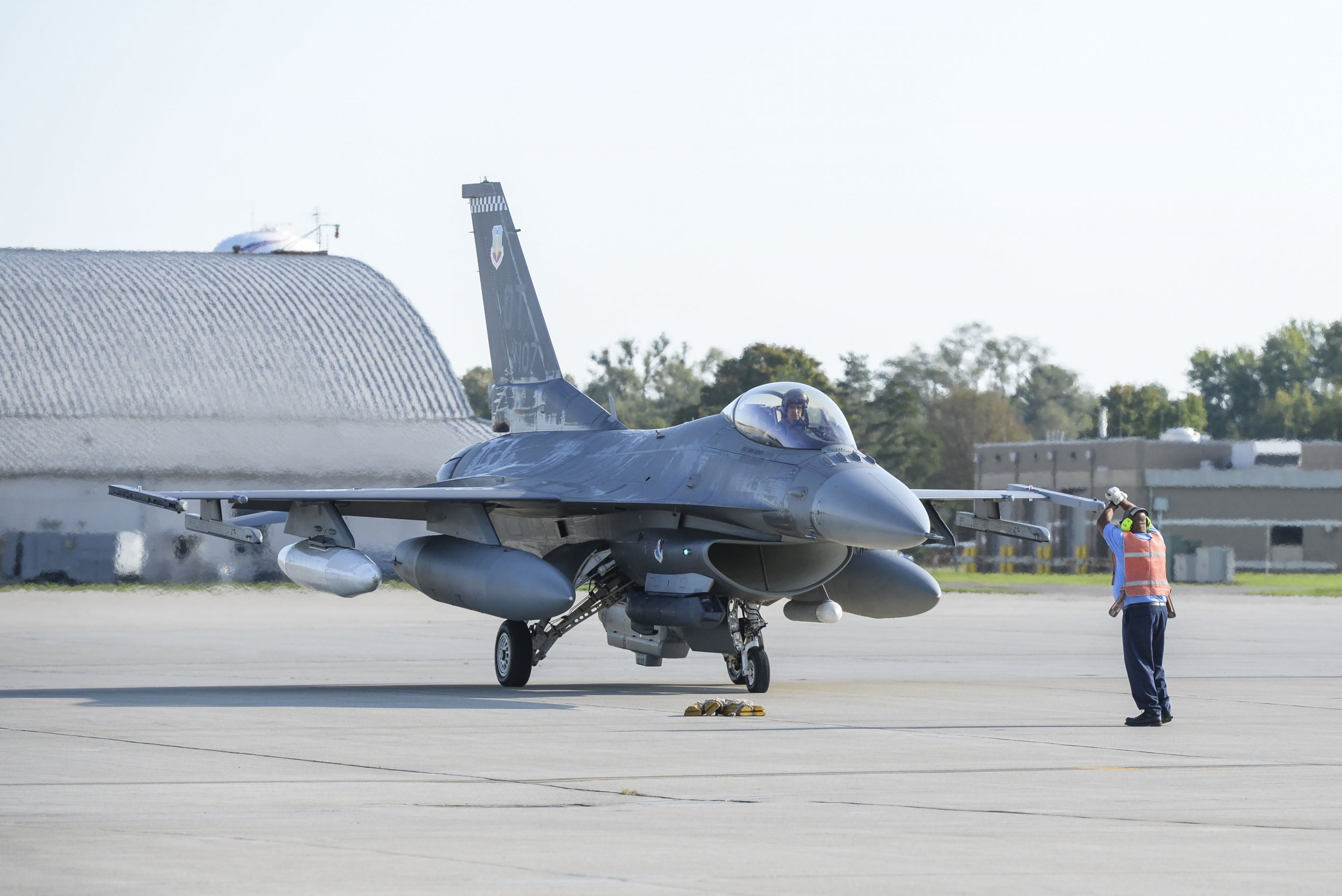 A former civilian employee at Wright-Patterson Air Force Base allegedly confessed to having sexual fantasies about underage girls during an employment interview with a federal agency before he was hired.
The 23-year-old, whose name was redacted from the sworn affidavit of Air Force Special Agent Teddi Rachell, made several shocking confessions during an employment interview with a federal agency that was not affiliated with the base, in March 2018. However, Rachell said the Air Force Office of Special Investigations (AFOSI) wasn't notified about the comments until five months after the man was hired by the Ohio Air Force base.
Among the comments that were made, as outlined in the affidavit, were that he was "sexually attracted to girls as young as six years old, but preferred 10-year-olds," because they had "little to no breast development and/or pubic hair."
He allegedly fantasized about raping underage girls and described his thoughts of "seeing minor girls crying in pain." The 23-year-old allegedly "detailed specific plans to engage in acts of 'rape' with minor girls" at his former workplace and place of worship.
The 23-year-old attended an event, which was redacted, and shared that he thought the best time to abduct and rape underage girls was during a portion of the event when they were "running around without their parents."
Rachell's affidavit also claimed that the 23-year-old visited child pornography websites and communicated with a 14-year-old girl and a 15-year-old girl via Google Hangouts and Amino.
After the AFOSI learned about the information disclosed in the employment interview, the agency found out that the man was previously investigated by the police. However, the department didn't take substantive criminal action because the person was no longer within their jurisdiction.
Wright-Patterson Air Force Base told Newsweek that the 23-year-old was hired as a GS-07 Health Physicist in April. When the base was notified of the information revealed in the interview, the AFOSI launched a criminal investigation.
Once the investigation, which is still open and ongoing, began, security measures were put in place to ensure the individual didn't have access to child care centers, schools or sensitive installation information.
"The safety of our employees and family members at Wright-Patterson AFB is our most important responsibility. The moment our federal law enforcement teammates became aware of the situation, they took immediate and deliberate actions to investigate and ensure the safety of our family members was maintained," Col. Tom Sherman, 88th Air Base Wing and Installation Commander, said.
The base served the individual with notice of termination, at which point he resigned from employment on January 23.
Rachell's affidavit was in support of search warrants the AFOSI requested to obtain information from the individual's online accounts, including Google and Amino. Wright-Patterson Air Force Base said the search warrant was granted on December 28, the same day the affidavit was filed.
Based on her training, experience and the facts presented to her, Rachell said there was probable cause to believe the individual may have committed several violations of federal statutes. Possession or attempted possession of child pornography, receipt and attempted receipt of child pornography and coercion and enticement were listed as possible violations.