Fired Dunkin' Donuts Employee: 'I Don't Serve Cops' Comment to Officer Involved in Tamir Rice Shooting Was a 'Joke'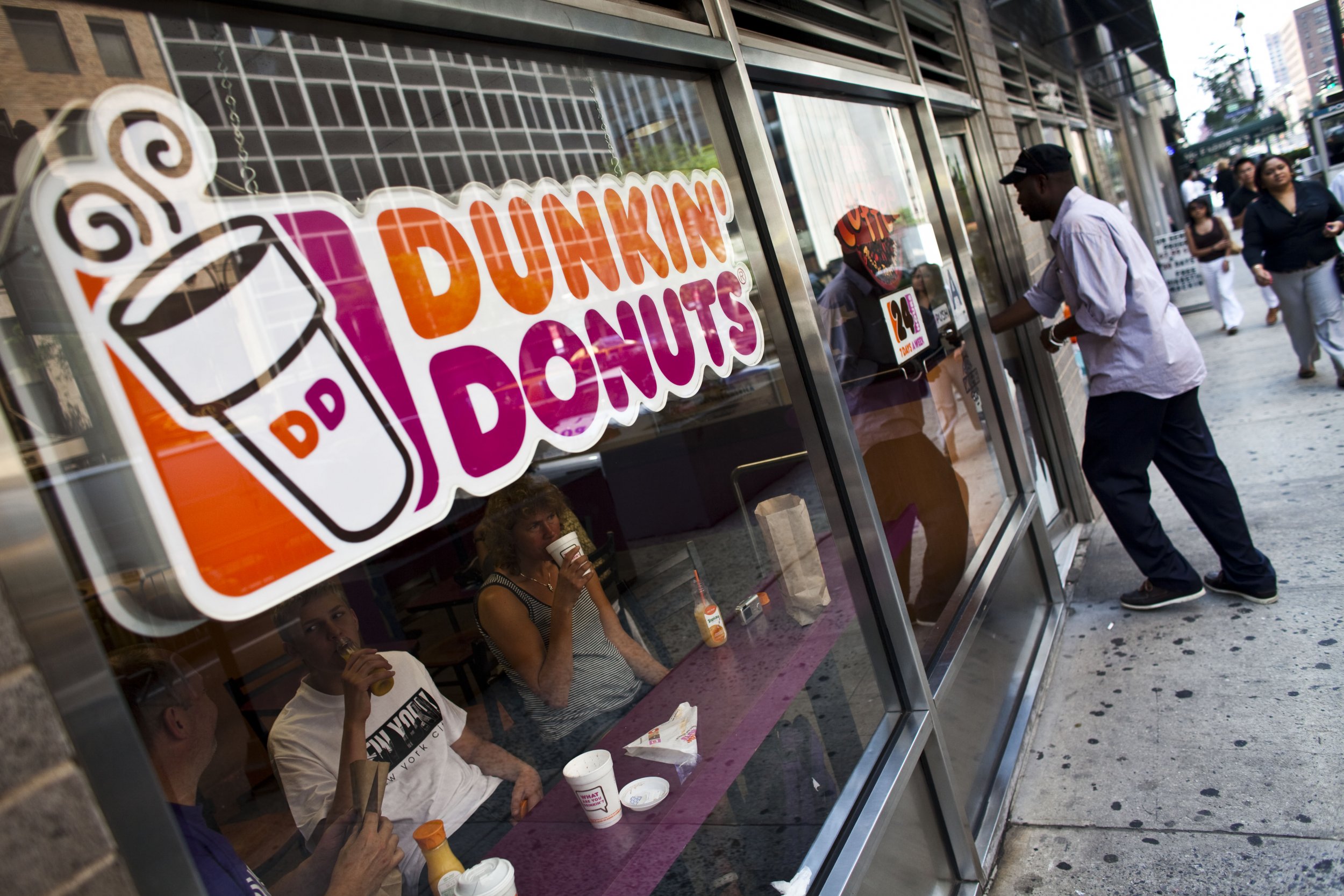 Tay Brown was fired from his job at Dunkin' Donuts after he told Cleveland Police Officer Frank Garmback, "I don't serve cops anyways." However, Brown now clarified that it was a joke that he's also made with other law enforcement officials.
Garmback was one of the officers who responded to a 911 call that ultimately led to 26-year-old officer Timothy Loehmann shooting and killing 12-year-old Tamir Rice in November 2014. Rice was playing with a toy gun in the park at the time of the shooting, and Garmback was brought to tears multiple times during his on-camera interview with homicide detectives.
In December 2015, Cuyahoga County Prosecutor Timothy McGinty announced that a grand jury decided not to charge Loehmann in the shooting because though it was a "tragedy," it wasn't "by the law that binds us a crime."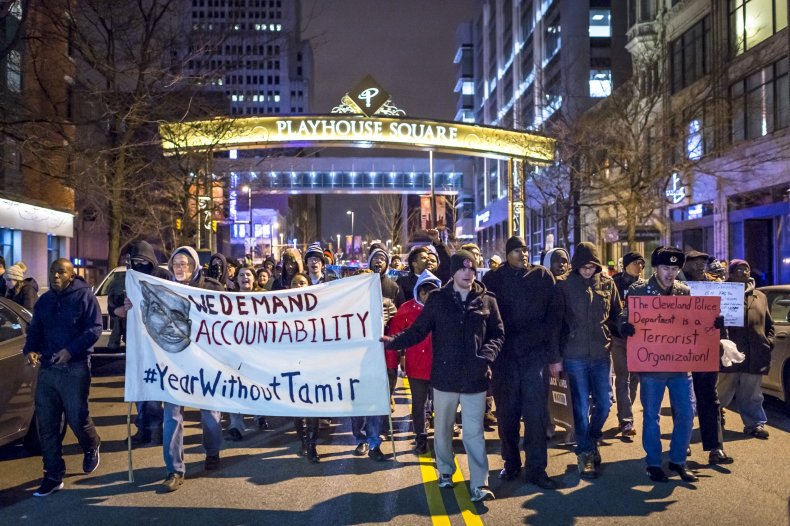 Garmback was suspended for 10 days in May 2017 and was in uniform on Friday, when he attempted to make a purchase at a Dunkin' Donuts on the Cleveland-Lakewood border. Brown told WJW that while his co-worker was taking the officer's order, he made a joke along the lines of, "I don't serve cops anyways."
The officer responded that he wouldn't give Dunkin' Donuts his business and the next morning, Brown received a call from the franchise's co-owner Paul Patel that his employment was terminated. Patel told WJW that the comment was "not a joke," though Brown said it wasn't the first time he's made the comment to a law enforcement official. Newsweek reached out to the Cleveland Police Department but did not receive a response in time for publication.
"Other cops, state highway troopers, transit cops, sheriffs that came in there, I made jokes with them also," Brown told WJW. "None of them ever took it personally."
Brown added that he wasn't aware of Garmback's connection to the Rice shooting at the time and if he saw the officer he'd try to apologize to him again. The officer's family said it broke their hearts hearing him say someone refused to serve him because he was a police officer.
In August 2017, a Dunkin' Donuts in Brooklyn, New York, was on the receiving end of the wrath of the New York Police Department after an employee allegedly denied serving two officers, saying, "I don't serve cops." The manager disputed the encounter and claimed the officers were standing at the wrong counter during a very busy time, but the owner did meet with the officers and apologize.