Fired Pastor Sues Talk Radio Host Mancow for Sharing Embarrassing Recordings
James MacDonald, the ousted pastor of Chicago's Harvest Bible Chapel, has filed suit against talk radio host Erich "Mancow" Muller and Cumulus Media, owner of the station that airs Muller's show. The suit, shared by the Daily Herald, charges that Mancow fabricated stories about MacDonald to defame him in order to attract listeners to the show.
The suit, filed Thursday, levies numerous charges against Muller and the station, including defamation per se, false light invasion of privacy, intentional infliction of emotional distress and eavesdropping. MacDonald's lawyers requested $50,000 in compensatory damages plus punitive damages determined by the court for each of the 28 total charges.
Harvest Bible Chapel fired MacDonald in February after a series of scandals culminating with Muller airing audio clips of the pastor making a number of inappropriate comments about many notable people in the Christian world. Muller did not definitively identify MacDonald as the voice on the recordings, but the text of the suit confirmed their authenticity.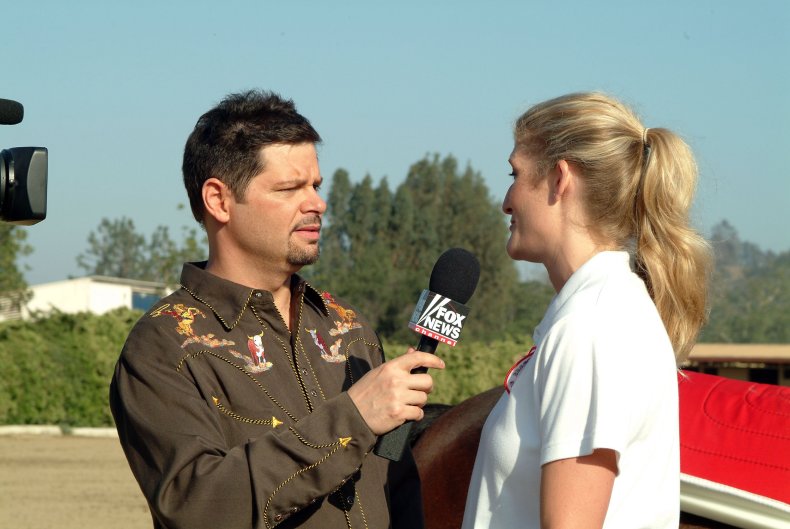 The recordings included the pastor joking about framing Christianity Today publisher Harold Smith by planting child pornography on his computer.
The radio host had been a friend to MacDonald and a congregant at the church since 2014, but in early 2019 their relationship soured. The day after Muller aired the tape of MacDonald he derided the pastor as a "con man" during his show, according to the suit.
Following the release of the recordings, Harvest Bible Chapel released an "Elder Statement" on its website saying that MacDonald had been removed from his position due to a "sinful pattern of inappropriate language, anger, and domineering behavior."
After his ousting, two of MacDonald's sons also resigned from their positions in the church facing pressure from congregants, freelance journalist Julie Roys first reported.
Mancow continued to discuss MacDonald on the air after the pastor left the church. In May, he stated that MacDonald had asked him on multiple occasions if he could help him find a hitman to commit murder. That allegation was repeated by Emmanuel "Manny" Bucur, who served as a deacon at Harvest as well as a volunteer bodyguard for the pastor. According to Bucur, the target was to have been MacDonald's former son-in-law.
Harvest Bible Chapel was founded in the Chicago suburbs in 1988 and has grown to one of the 50 largest churches in the United States. In addition to seven locations in Illinois, it also has dozens of affiliated churches worldwide.
Muller has faced legal action for his on-air comments in the past. In 2000, former Chicago Bears football player Keith Van Horne took the host to court for claiming that Van Horne had physically assaulted him at the station's offices. The suit was settled out of court for $1.6 million.