Firefighter Admits He Bought Child Porn in Video: 'Not Like Anything Abusive'
Updated | Police in Austin, Texas, are investigating after a former firefighter who served the city for 20 years was caught on video apparently admitting to buying child porn on the internet.
Erik Spalteholz, 47, was filmed by an unidentified woman—who is believed to have been in a relationship with him—making the comments in a video that was then circulated on social media, including among hundreds of firefighters, KXAN reported.
In the video, the woman asks Spalteholz why he wired another woman over $700. He replies that the funds were for images of a naked child. Spalteholz says he asked her to "just take pictures. Like, you know, just normal. Not like do anything abusive. Not like do anything bad like that. Just take the pictures…Naked pictures. No sexual acts or anything like that."
The woman filming asks if Spalteholz is attracted to 3- or 4-year-old children. "No it was just kind of the excitement of actually it happening with one was more important than anything else," he replies.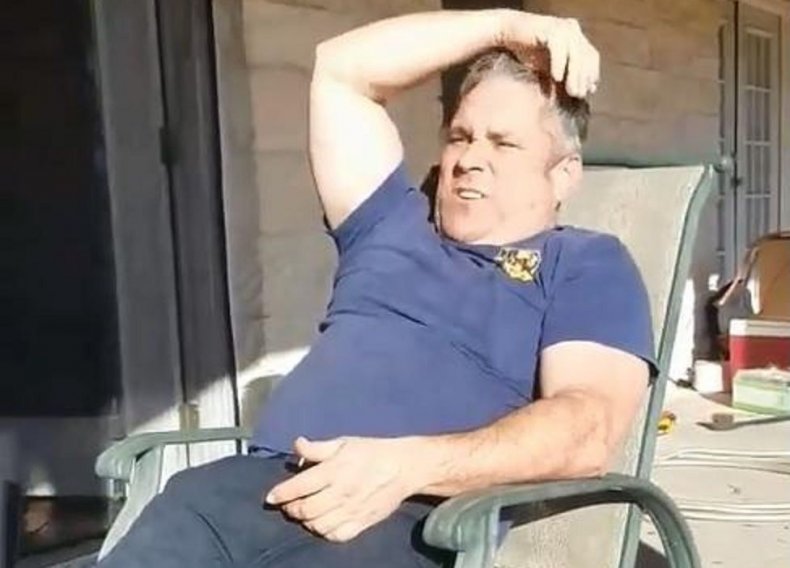 "It wasn't like, cause I'm really not into 3- or 4-year-olds, but the attraction that it was actually happening, yeah that was what it was doing for me."
The Austin Firefighters Association gave the video, which originated on Facebook, to police. The same day police received the video, Spalteholz retired from the fire department, thwarting an investigation by his employers.
The Austin American-Statesman reported that a search warrant obtained for Spalteholz's home was for his computer. He has not yet been arrested or charged. "All we can confirm at this time is that APD has an open investigation," a spokesperson for Austin Police Department told Newsweek.
Austin police interviewed the woman in the video who revealed concerns about her teenage daughter's safety around Spalteholz. According to KXAN, she told police that 18 years ago, Spalteholz played a video showing sexual activity between a young girl and an adult male.
KXAN reported that the search warrant states: "Witness describes how when Victim was around 15 or 16 years of age, Erik began paying special attention to her. Witness advised that behaviors that Erik was exhibiting made her suspicious enough to begin looking into what Erik had been doing, including going over phone records from his phone bill."
The search warrant also reportedly states that the witness found "chips" belonging to Spalteholz and kept possession of them, despite telling him she had disposed of them. They are thought to be SD cards.
This article was updated to include a comment from Austin Police Department.