Wife of Firefighter Killed by Falling Tree Reveals Poignant Final Moments
A woman whose New York firefighter husband died when a tree limb fell onto the vehicle he was driving has told how she "slid his wedding ring off his finger and put it on mine" in his final moments.
Casey Skudin was killed at the Biltmore Estate in North Carolina, a popular tourist attraction visited by about 1.4 million people a year, according to officials.
Skudin was driving with his wife, Angela and two sons, aged 19 and 10 when the incident occurred on Friday.
Angela Skudin spoke movingly to News 12 The Bronx about her final moments with her husband.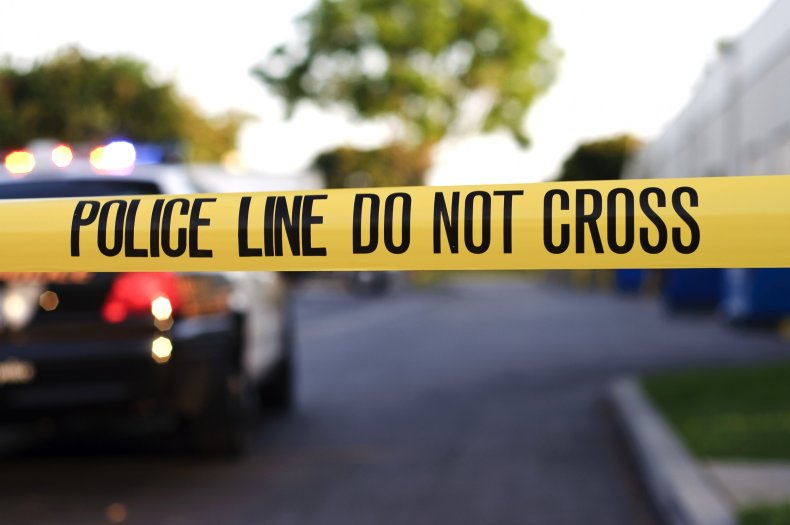 "It landed right on the car, right on Casey," she said of the tree limb.
"Everybody was knocked out except me. And I just got through the window, got over to him... his hands were blue.
"I held them and I kissed him and just told him the truth that he was the best husband and best father and that it was OK for him to let go.
"And I slid his wedding ring off his finger and put it on mine."
A spokesperson for the Asheville Fire Department, Kelley Klope, said Casey Skudin died before firefighters could get to the scene.
His 19-year-old son, Ben, managed to escape the crash without serious injury. However, his 10-year-old son, CJ, is currently hospitalized with a partially collapsed lung.
Casey Skudin's family said he was excited about taking his family on vacation to celebrate Father's Day and his birthday. He would have turned 46 on Sunday.
Fire Department of New York spokesperson Jim Long has talked about Casey Skudin's time at the department.
He had 16 years of service and worked in the Rockaway area of Queens with Ladder 137.
He was also a rescue surfer and lifeguard and was awarded the Fire Chiefs Association Memorial Medal in 2010 for his bravery in diving into the frigid ocean during a 2009 storm to help rescue a surfer trapped underwater by his surfboard leash, Long said.
A flag was flying at half-staff outside Casey Skudin's firehouse ladder 137 in the Rockaways after his death.
Joseph Durking, who fought fires alongside Skudin for 16 years, spoke to News 12 The Bronx about his colleague.
"He was a great guy, great fireman, loved his family, loved his job, loved his firehouse," he said.
"He was a guy you could count on. He'd do anything for you, probably give you the shirt off his back, if he could."
Newsweek has contacted the Asheville Fire Department and the New York Fire Department for comment.