Firefighter Sent to Rescue Parrot From Roof Told to 'F*** Off' by Bird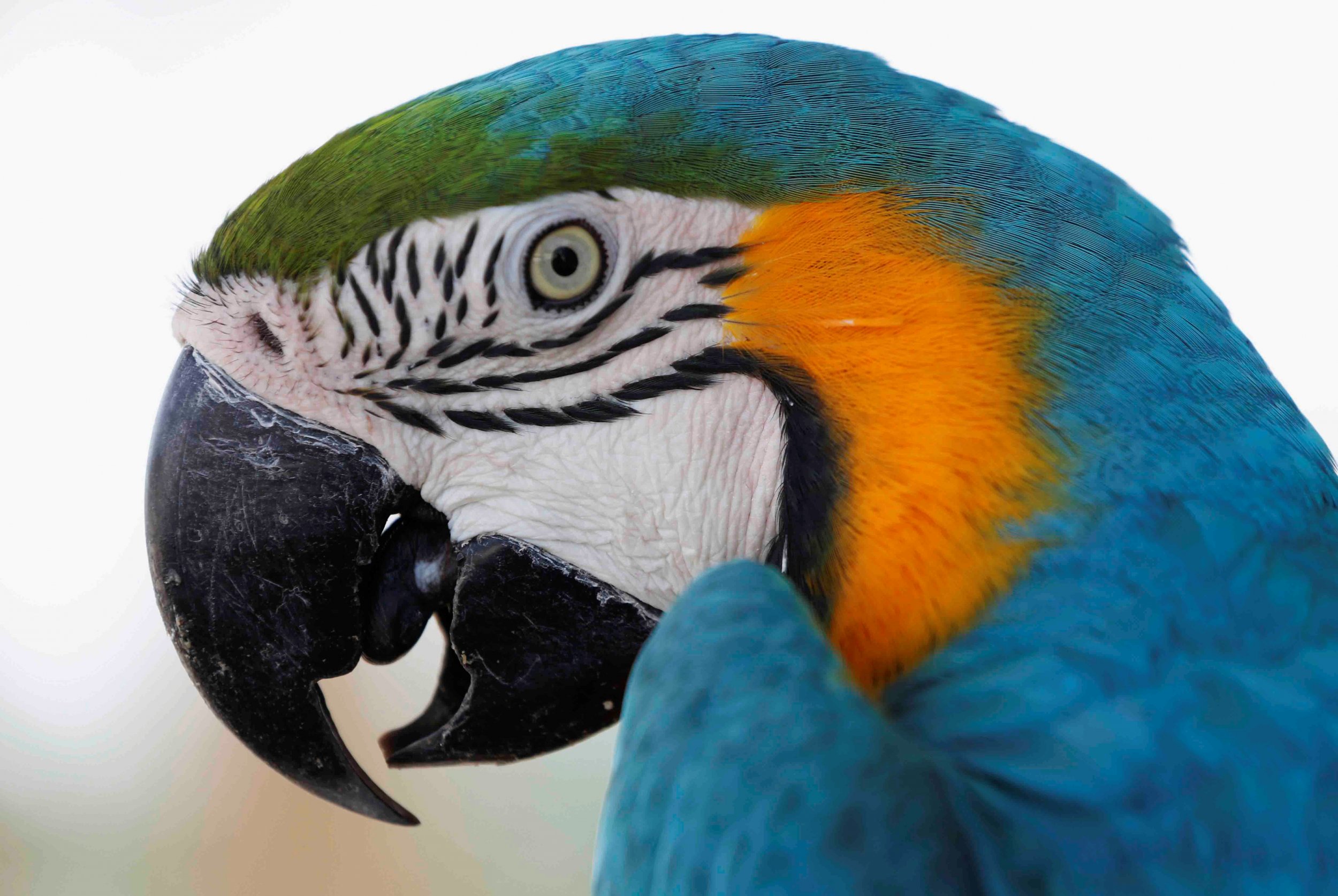 A parrot stuck on a roof told firefighters sent to rescue it to "f*** off," leaving the emergency workers stunned at the "potty-mouthed" pet.
Jessie, a turquoise and yellow macaw, spent three days on the roof of a house in north London earlier this week, Sky News reported. The bird's owner became concerned for her wellbeing, but when local firefighters were sent to rescue the animal they were rudely told where to go.
According to a London Fire Brigade statement, the service had been told to coax Jessie down from the roof by saying: "I love you." Having clambered up a ladder and reached the roof, a member of the crew tried the trick. It looked as if they had won the bird over, eliciting a reply of "I love you." But the tender words were immediately followed with abuse. "Jessie then turned the air blue & flipped the firefighter the bird," the service joked on Twitter.
Watch Manager Chris Swallow was at the scene, and explained the firefighters were worried Jessie may have been injured, given the fact the pet had been sat on the roof for three days. Swallow explained the crew, "discovered that she had a bit of a foul mouth and kept swearing, much to our amusement. Jessie also speaks Turkish and Greek, so we tried telling her to 'come' in both those languages too."
After all the trouble, it turns out Jessie wasn't injured after all. Following her foul-mouthed rant, Jessie flew to another roof and then to a nearby tree before returning to her owner. Despite the abuse, Swallow was glad the pet was unharmed. "Thankfully, it soon became apparent that Jessie was fine and uninjured," he said.
Later on Monday, Jessie's owners posted a video of their runaway, safely back inside. When asked if she had a message for the firefighters, the bird gave a muffled, perhaps begrudging, "Thank you." The whole saga lasted for around an hour, the fire service said.
According to Petcha, macaws are capable of accurately mimicking human speech and household noises. Some types learn phrases faster than others, the website notes.
The London Fire Brigade has asked pet owners to first contact the Royal Society for the Prevention of Cruelty to Animals—a British animal welfare charity—before dialing the emergency numbers, to save the service from unwarranted call outs. In the past, London firefighters have been called on to to rescue an iguana from a roof, a kitten from a bongo drum and a chimp stuck in a chimney.