'Firefighter of the Year' Admits to Setting Series of Fires: Police
A Tennessee man once hailed as "Firefighter of the Year" in his community was arrested Saturday after admitting to setting a series of fires.
Leslie Roy Winchester, 19, of Waverly, was taken into custody after admitting to the Humphreys County Sheriff's Office that had been responsible for setting six fires in the area within a short span of time, WSMV News reported. He is now charged with four counts of aggravated arson, two counts of arson, six counts of vandalism over $10,000, and six counts of criminal trespass. He is being held on a total bond of $1,796,000.
The situation began to unfold on Friday when the Humphreys County Fire Department responded to a call from the store Jennifer's Discount Gifts & Furniture. Once the blaze was under control, county officials reached out to the Tennessee Bureau of Investigation (TBI) for help investigating a string of fires in the area dating back to June 13.
TBI investigators eventually linked the six fires to Winchester, who had been serving as a volunteer firefighter for Humphreys County. When brought in for questioning, he admitted to setting the fires, explaining that had used gasoline to ignite Jennifer's Discount Gifts & Furniture.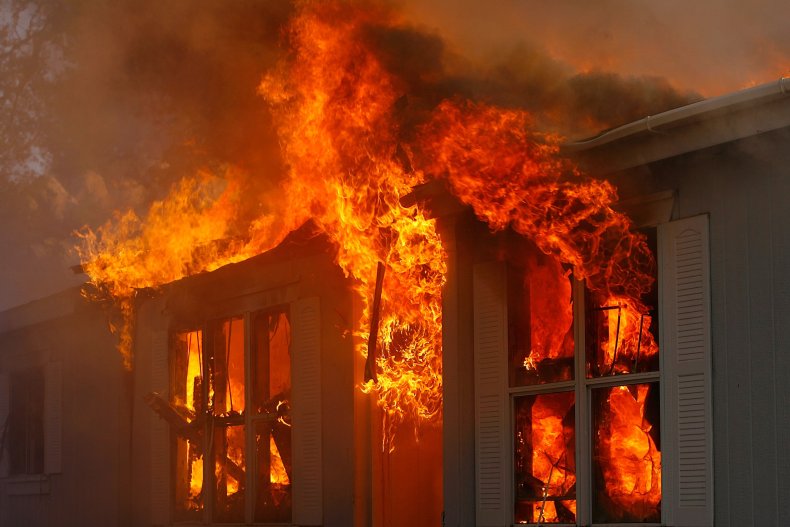 The first fire on June 13 took place at the Old Market General Store in Waverly. Winchester admitted to investigators that he set the fire there by throwing a lit cigarette into the front door.
The disgraced firefighter admitted to setting an abandoned house on fire on June 29 by using lighter fluid. He also took responsibility for setting a garbage can on fire in the Humphreys County Fire Station District 5 by igniting a piece of paper inside of it.
Some of the fires that Winchester admitted to also resulted in injuries to fire personnel. On July 3, firefighter Bobby Rich was injured while responding to a blaze at the Glenwood Church of Christ, which Winchester said he ignited using gasoline on the back door. Firefighter Jennifer Steward was also injured on Wednesday at the Cotton Valley Masonic Lodge, which he also claimed to have ignited using gasoline.
Winchester had previously been given the honor of "Firefighter of the Year" by Humphreys County last December.
The TBI confirmed to various press outlets that the investigation into Winchester remains active and ongoing.
Newsweek reached out to the TBI for comment.
Arsons being committed by firefighters is not a completely unheard-of phenomenon. In 1991, former firefighter and lauded arson investigator, John Leonard Orr was arrested and later convicted for setting a string of deadly fires across California in the 1980s and 1990s.