Firefighters Hopeful on Containing Blaze Near Big Sur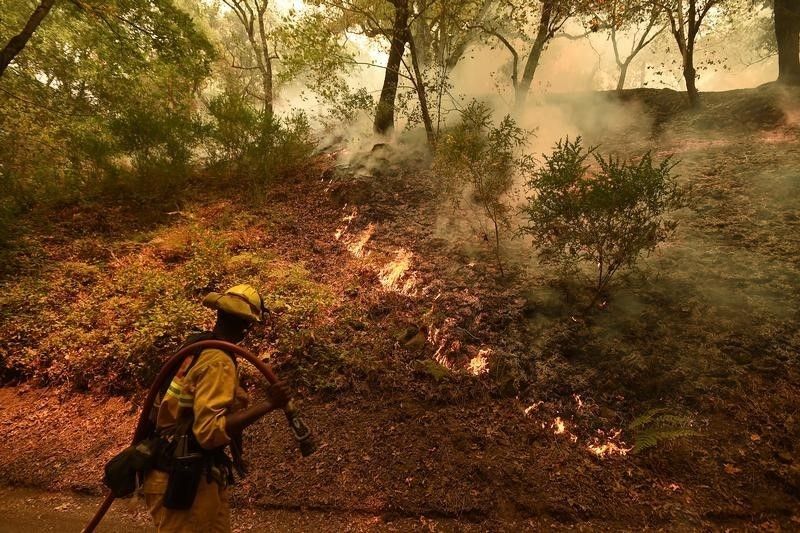 Firefighters were hopeful of making progress on Sunday in slowing a deadly wildfire that has raged for 10 days near California's Big Sur coast, destroying dozens of homes and forcing hundreds of residents and campers to evacuate.
The so-called Soberanes Fire, which erupted on July 22 just south of Carmel-by-the-Sea, has already scorched 38,000 acres (15,378 hectares) of parched chaparral and timberland in and around the Los Padres National Forest.
Officials said on Sunday that weather conditions appeared to have turned favorable for containing the blaze, with strong winds that had been driving the fire for days starting to abate.
"The weather is cooperating, especially in the coastal region," said Robert Fish, spokesman for the California Department of Forestry and Fire Protection (Cal Fire).
Fire managers believe the calmer conditions could enable teams to establish a wider containment area even as the fire zone grew by several thousand acres in the overnight hours. As of Sunday morning, about 15 percent of the fire's perimeter was contained, officials said.
Steep, rugged terrain, combined with extremely hot, dry weather, is still hampering the efforts of some 5,300 firefighters, 16 helicopters, a half dozen air tankers and more than 500 fire engines.
The cause of the blaze, which officials do not expect to fully contain under the end of August, is under investigation.
Flames have already destroyed 57 homes and 11 outbuildings, with at least five other structures damaged, according to the latest tally. Another 2,000 structures were threatened, with an estimated 350 residents displaced by evacuations, officials said.
The fire threat has prompted authorities to close a string of popular California campgrounds and recreation areas along the northern end of the Big Sur coastline, including Julia Pfeiffer Burns State Park and Point Lobos Natural Reserve.
Highway 1, the scenic route that winds along seaside cliffs overlooking the Pacific, remained open, though motorists were advised to allow for traffic delays caused by firefighting equipment entering and exiting the roadway.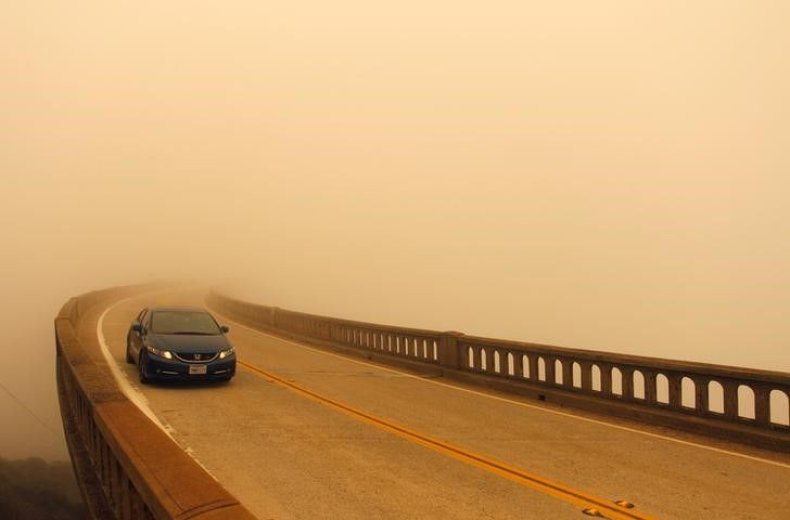 The blaze took a deadly turn on Tuesday when a bulldozer operator hired by property owners to help battle the flames was killed when his tractor rolled over. It was the second California wildfire death in a week.
A state of emergency was declared in Monterey County when the Soberanes Fire started.